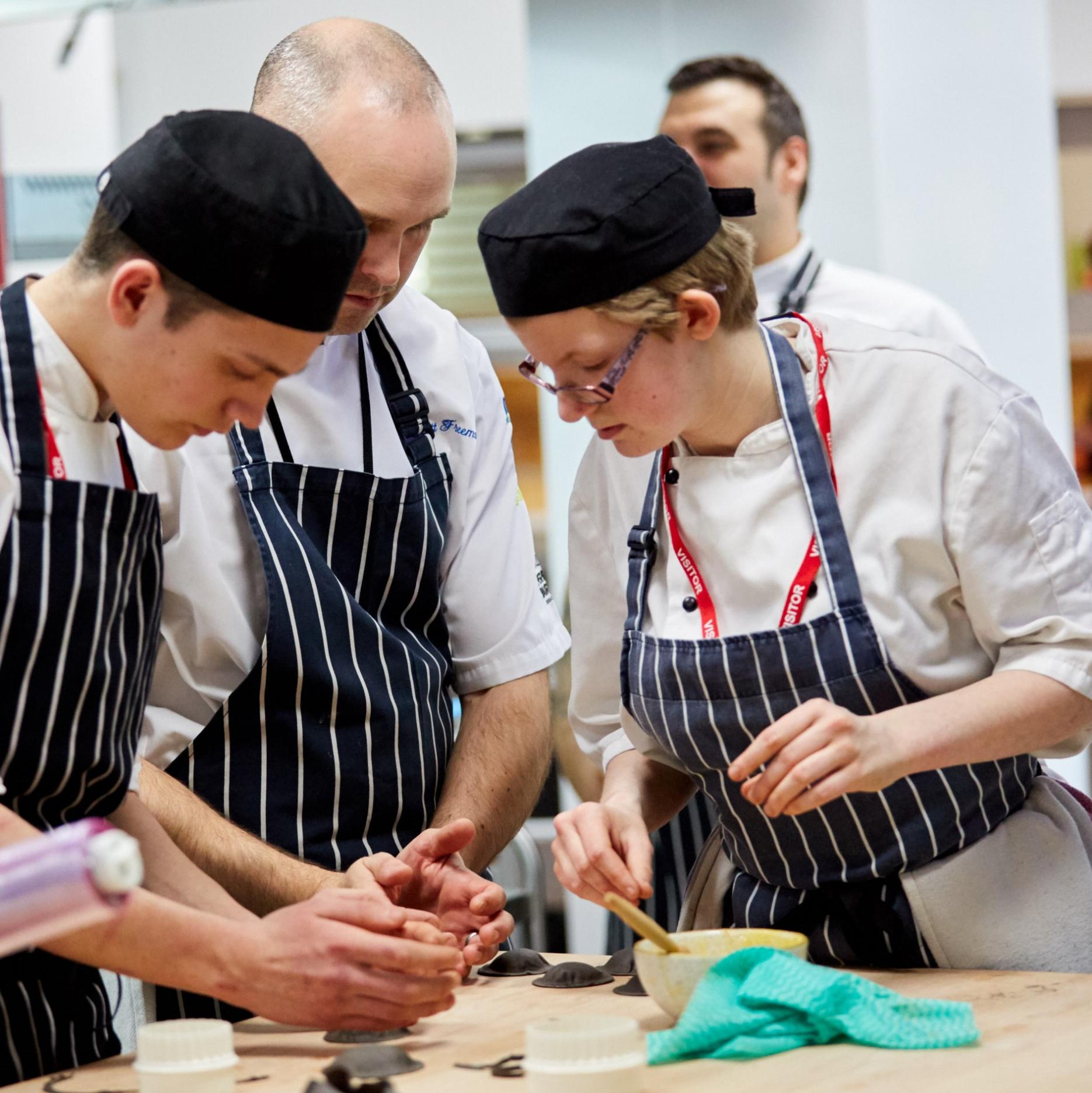 10th February 2020
Highbury College and Compass partner to encourage apprenticeships
Compass Group UK & Ireland has partnered with Highbury College in Portsmouth to encourage young people into hospitality apprenticeships.

Recently the Compass Junior Chef Academy was re-launched and aimed at aspiring chefs aged 14 to 16 years old. The Junior Chef Academy has been set up at Highbury College to be the stepping-stone towards students becoming a hospitality apprentice. 
The after-school course will run for ten weeks, from March to May, during which the students will be taught vegetable and fish preparation as well as a meat masterclass. 
Compass has introduced sessions with lead development chef Leanne Turk and Robert Brown head of menu, recipe & ingredients management team.  
Jonathan Foot, head of apprenticeships and early careers at Compass group UK & Ireland, said: "We are thrilled to be elevating our affiliation with Highbury College, and they are ideal partners for the Junior Chef Academy due to the range of successful apprenticeships they have on offer.
"We passionately believe in helping support the skills development of enthusiastic students who are aspiring to become the future new talent within the hospitality sector."
The programme not only teach students culinary skills but 'empower' them to cook, eat healthier and consider their future career prospects. 
The 40 hours of learning culminates in a graduation meal prepared by the students for their friends and families. 
Craig Mincher, director of employer & commercial services at Highbury College added: "Highbury College has a long history of teaching the nation's next top culinary talents. Our chefs have gone on to work all over the world in renowned restaurants. 
"We're proudly supporting Compass Group UK & Ireland in upskilling their staff while at the same time helping aspiring chefs take their next steps in the industry."
Last week was National Apprenticeship week, which highlights the hospitality industry as a rewarding career choice for young people while celebrating the success stories from across the country.