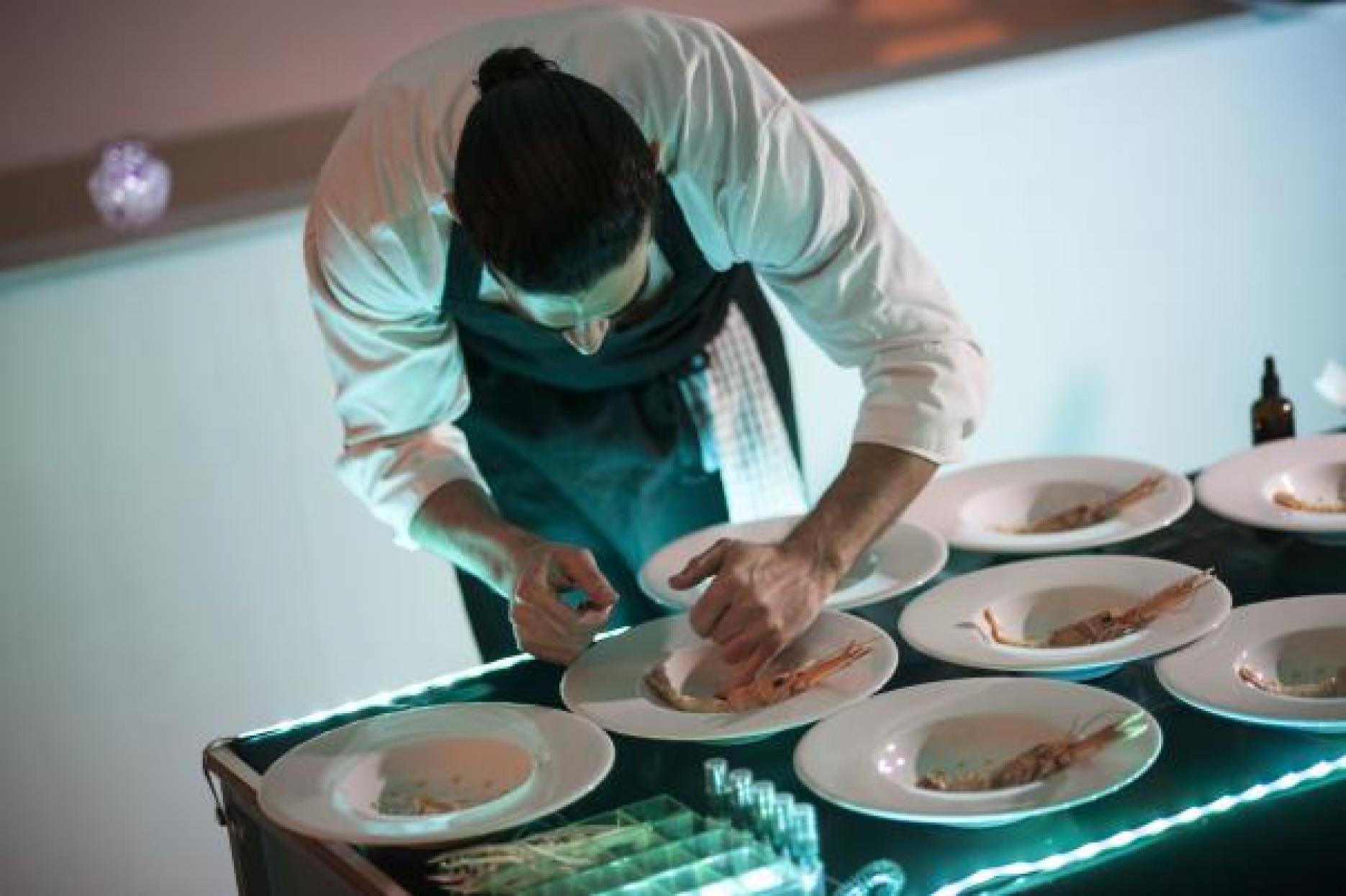 15th September 2021
Essential Cuisine supports chefs with new skills series
Foodservice manufacturer Essential Cuisine has created a new skills series that aims to support trainee and professional chefs by demonstrating a variety of skills that are required for the working kitchen.
Essential Cuisine has been committed to supporting chefs throughout the pandemic with regular conversations and collaborative working.  
Jon Harvey-Barnes, senior business development chef at Essential Cuisine, said: "Our brigade at Essential Cuisine understand the pressures of the working kitchen and how these have heightened over the last 18 months. Unfortunately, our much loved industry is suffering from a 'skills shortage' with chefs leaving kitchens combined with limited trainees coming through."
With a combined service of over 200 years, the Essential Cuisine team strives to 'champion' working kitchens and support chefs in creating dishes that enhance their skills and reputation.
The skills series will teach chefs about:
Knife skills
Kitchen hygiene
Food preparation
Fire cooking and outdoor dining
Chocolate skills
Robin Dudley, business development chef at Essential Cuisine, added: "We noticed a clear gap in terms of our downloadable resources over the course of the pandemic, that can offer chefs of all levels the chance to learn or enhance their kitchen skills – that can also be accessible at any time!
"We have teamed up with City and Guilds, PACE, plus some of the best manufacturers, wholesalers and chef teams in the industry to bring you the 'Essential Skills Series', a collection of downloadable video demonstrations sharing valuable culinary knowledge including knife skills, fire cooking, chocolate crafting and much more."
Designed to teach and inspire the next generation of chefs, the series will initially launch with ten interactive videos with more to be added each week.
Interested in gaining access to the series? Contact advice@essentialcuisine.com.