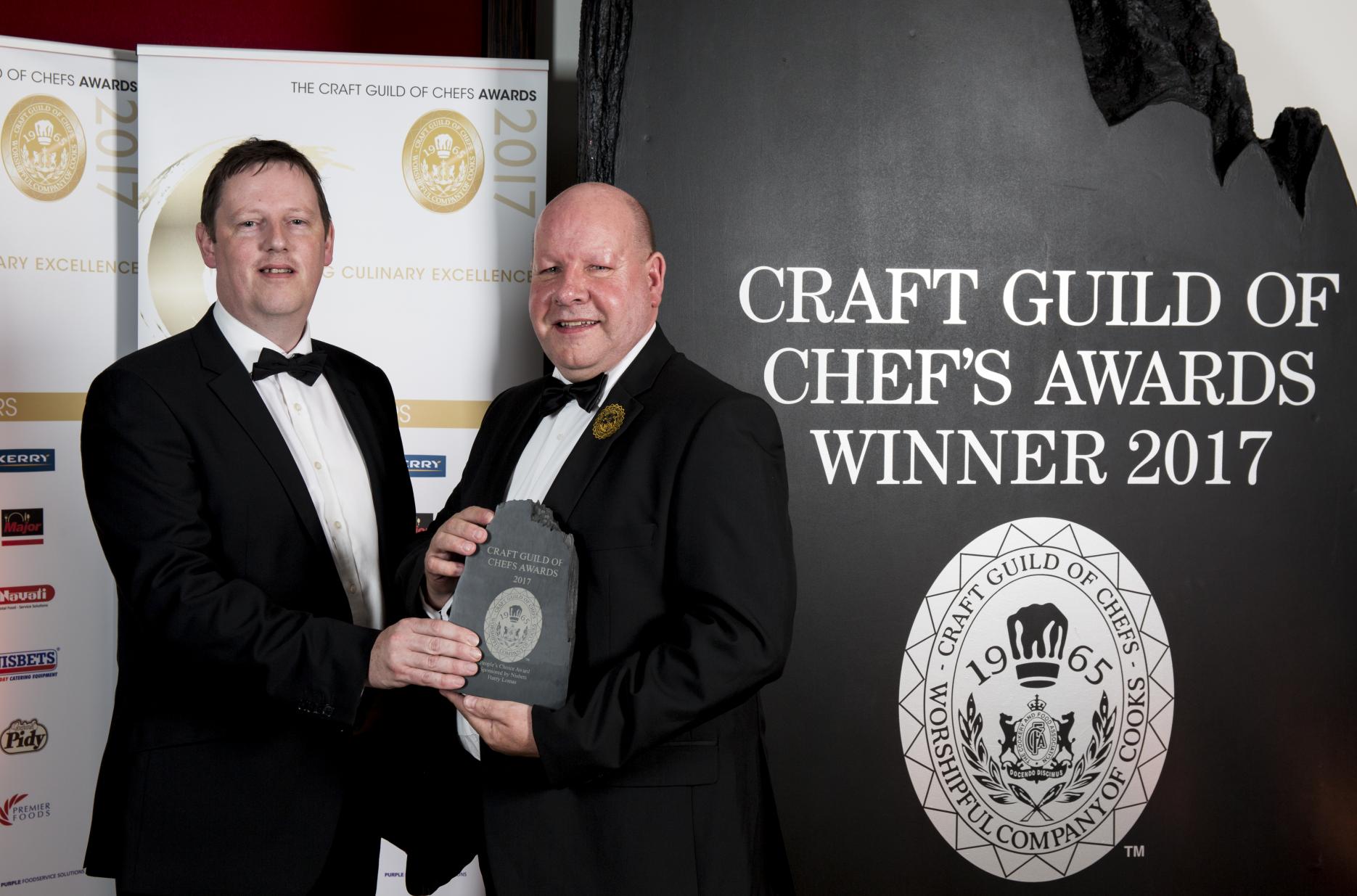 2nd June 2017
Craft Guild of Chefs announces winners of 2017 Awards
The Craft Guild of Chefs has announced the winners of its annual awards, recognising key figures in the UK chef industry at a ceremony held at Westminster Park Plaza last night.
The winner of the Honorary Award was named as Phil Hooper, who worked at Sodexo for 40 years before stepping down from his position of brand communication director last year.
Following an online vote, the Peoples Choice Award was given to Harry Lomas MBE BEM, executive head chef at The Grove Hotel.
The Special Award was given to The Northcote Hotel and the winner of the New Restaurant Award went to Vineet Bhatia, London, the progressive Indian restaurant off Kings Road, Chelsea that opened last year.
The Craft Guild of Chefs Awards also acknowledged a host of leading lights across the industry, whether they work in a pub, fine dining restaurant, city university,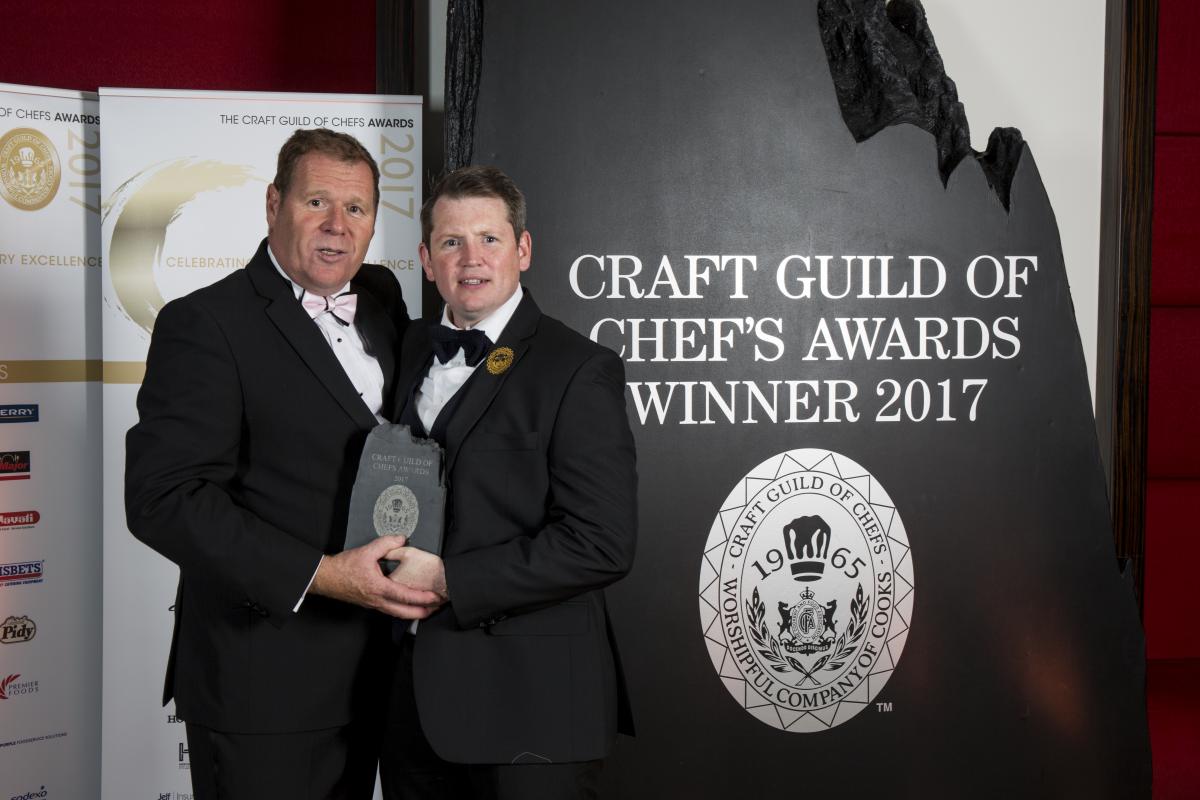 military unit or in contract catering.
The full list of winners is as follows:
Apprentice Chef Award - Tom Hamblet, South Lodge Hotel (sponsored by Compass Group UK & Ireland)
Armed Services Chef Award - Cpl Ian Mark, Royal Air Force (sponsored by Purple Foodservice Solutions)        
Banqueting and Event Chef Award - Karen Poynter, Chester Boyd (sponsored by Pidy UK)          
Chef Lecturer Award - Mathew Shropshall, UCB College of Food (sponsored by Hotelympia 2018)
Competition Chef Award - Simon Webb, Culinary Olympics (sponsored by Nestlé Professional)                   
Contract Catering Chef Award - Glynn Lawrence, Sodexo Prestige (sponsored by Kerry)
Development Chef Award - Glenn Evans, Las Iguanas (sponsored by Essential Cuisine)         
Ethnic Chef Award - Tong Chee Hwee, Hakkasan Group (sponsored by Nayati UK)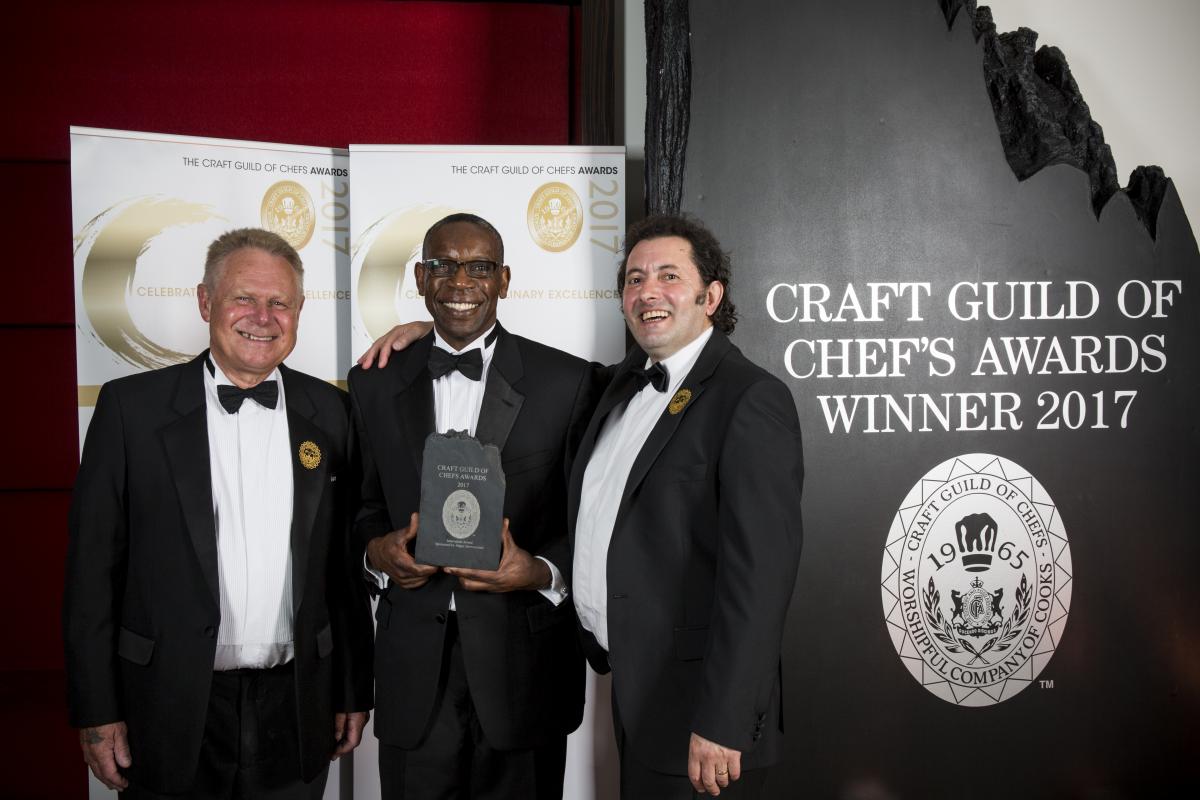 Innovation Award - The Clink Charity (sponsored by Major International)
New Restaurant of the Year Award - Vineet Bhatia London (sponsored by Jelf Insurance)
Pastry Chef Award - Emmanuel Bonneau, Hilton Worldwide (sponsored by Carpigiani UK)                                              
People's Choice Award - Harry Lomas (sponsored by Nisbets)
Pub Chef Award - Gordon Stott, The Sun Inn (sponsored by Bidfood)        
Public Sector Chef Award - Jamie Gibbs, ESS Government Services, Compass Group (sponsored by Premier Foods)
Restaurant Chef Award - Daniel Smith, The Ingham Swan (sponsored by Hoshizaki UK)
Young Chef Award - Ben Garnett-Sinclair, Lusso (sponsored by British Premium Meats)
Special Award - Nigel Haworth, Northcote Manor (sponsored by Sodexo UK & Ireland)
Honorary Award - Phil Hooper