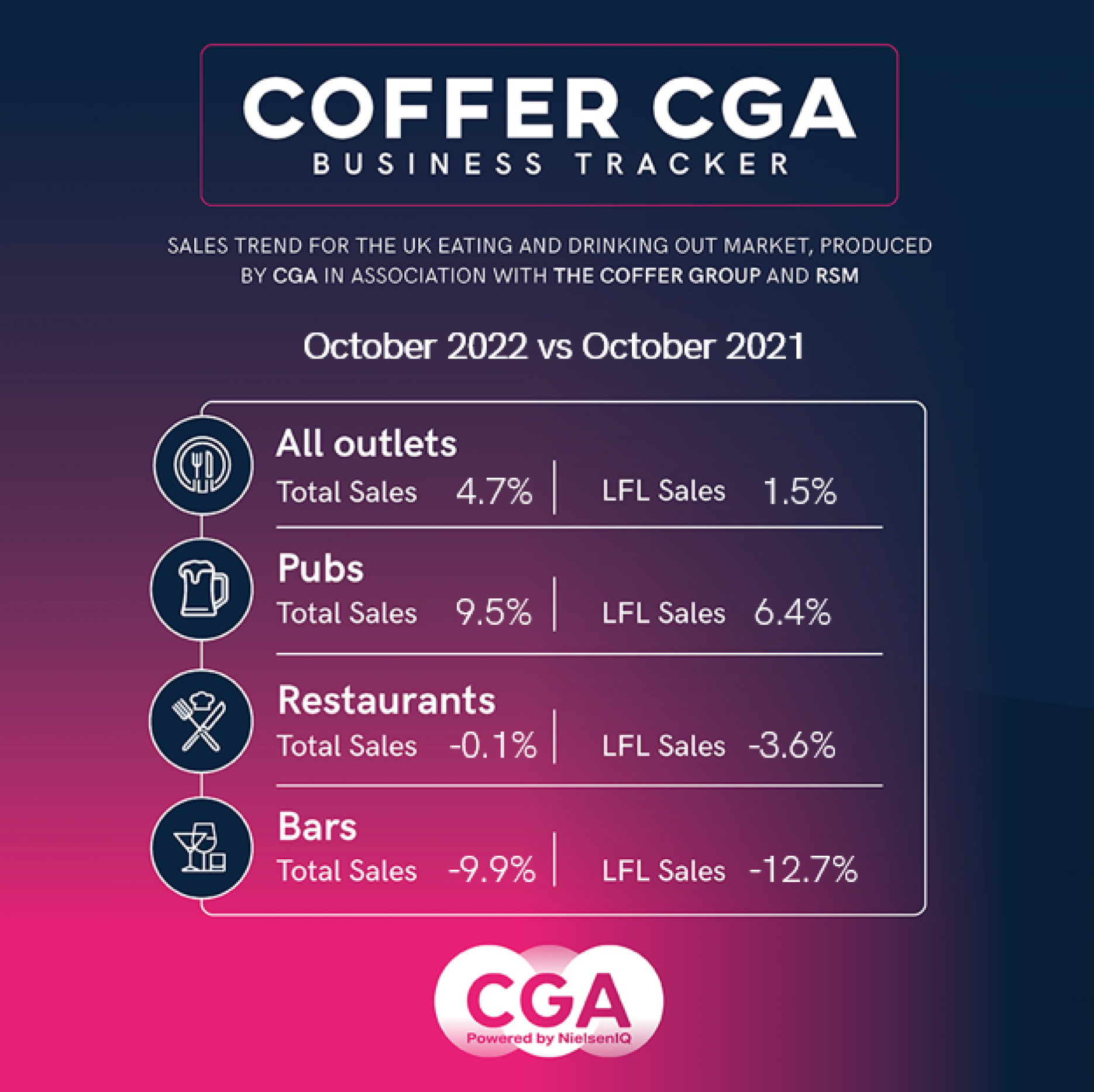 18th November 2022
Cost crisis wipes out hospitality's growth despite increase in October sales
October sales at Britain's top managed restaurant, pub and bar groups were 1.5% ahead of the levels of October 2021, the latest edition of the Coffer CGA Business Tracker reveals.
The Tracker also shows growth of 4.3% from October 2019 meaning sales have beaten pre-pandemic comparatives for nine months in a row. However, with inflation now in double digits, sales are significantly behind 2021 and 2019 in real terms.
Karl Chessell, director - hospitality operators and food, EMEA at CGA, said: "It's been encouraging to see hospitality sales running ahead of pre-Covid levels for nearly all of 2022. But after adjusting for the effect of higher prices it's clear that footfall is down, and inflation means sales are even further behind in real terms.
"Sustained increases in energy, food, property and other costs are putting a very tight squeeze on both consumers' discretionary spending and operators' profits, especially in restaurants. The sector must now pin hopes on a strong festive season to make up some of the growth that has been lost over a variety of unprecedented challenges."
London's hospitality sector continued its recent rebound from more than two years of Covid-related upheaval, as tourists and workers steadily returned to the capital.