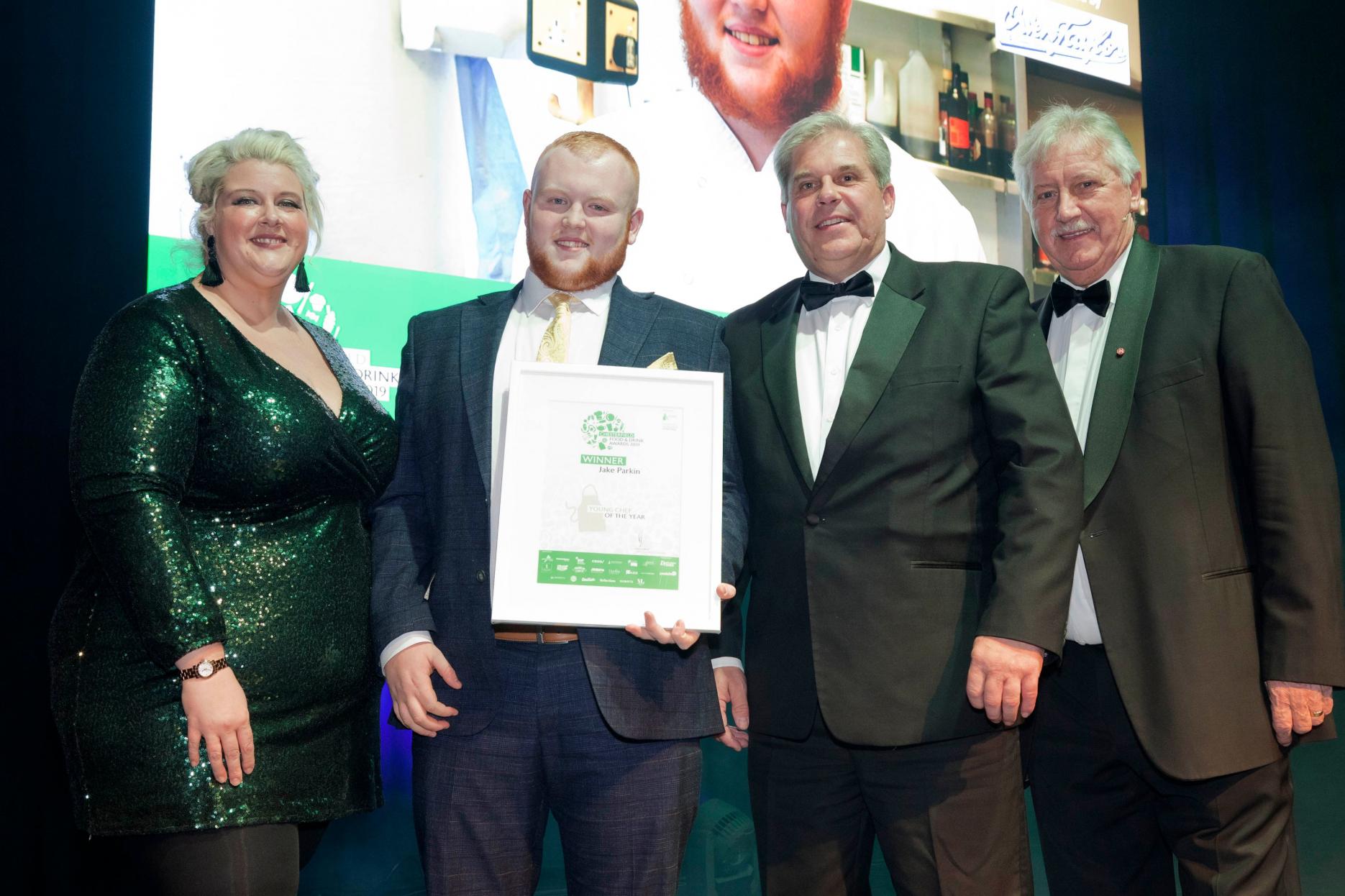 18th November 2019
Chesterfield College student crowned Chesterfield's Young Chef of the Year
Chesterfield College student Jake Parkin has been crowned Young Chef of the Year at the 2019 Chesterfield Food and Drink Awards, hosted by celebrity chef Brian Turner CBE.
He beat off competition from two fellow catering students to take the title at the glittering awards ceremony. As part of the competition he designed a menu earlier this year which he cooked and presented to a panel of judges, which included this year's Chesterfield Food Hero, Chris Mapp, Owner of The Tickled Trout.
Accepting the award, Parkin said: "When I heard my name get called out, I was absolutely thrilled. I was confident I'd done well in the cooking element of the competition but to actually win the award means the world to me. The whole experience has been exciting but nerve wracking. The Young Chef of the Year Award is the start of my career to eventually become a head chef."
He was one of 14 bars, restaurants, food producers, cafés and individuals to scoop an accolade across 15 categories in this year's awards, organised by Destination Chesterfield in association with the Chesterfield College Group and held at the Winding Wheel.
Now in their seventh year the awards recognise the 'very best' in the town's growing food and drink sector. Speaking at the black-tie award ceremony, Brian Turner said: "Congratulations to everyone involved in the Chesterfield Food and Drink Awards. Whether a winner of runner up everyone should be proud of themselves.
"The hospitality industry is demanding but hugely enjoyable and for all young people on the brink of a career within it, work experience is critical. It is great to see Chesterfield College and its students involved with the awards. Involvement in the Young Chef competition and the practical involvement of the hospitality students serving the canapés on the night delivers invaluable work experience to young people, which will benefit them in their future careers in the industry."
Peter Swallow, Chair of Destination Chesterfield added: "Once again the Food and Drink Awards have been a huge success with more people nominating and more businesses and individuals being shortlisted than previous years. The year-on-year growth of the awards is a direct reflection of how the town's food and drink sector is continuing to grow.
"There is a great sense of community in the sector with businesses and individuals committed to its success, and this was reflected at the awards. It was a wonderful celebration. Congratulations to everyone."