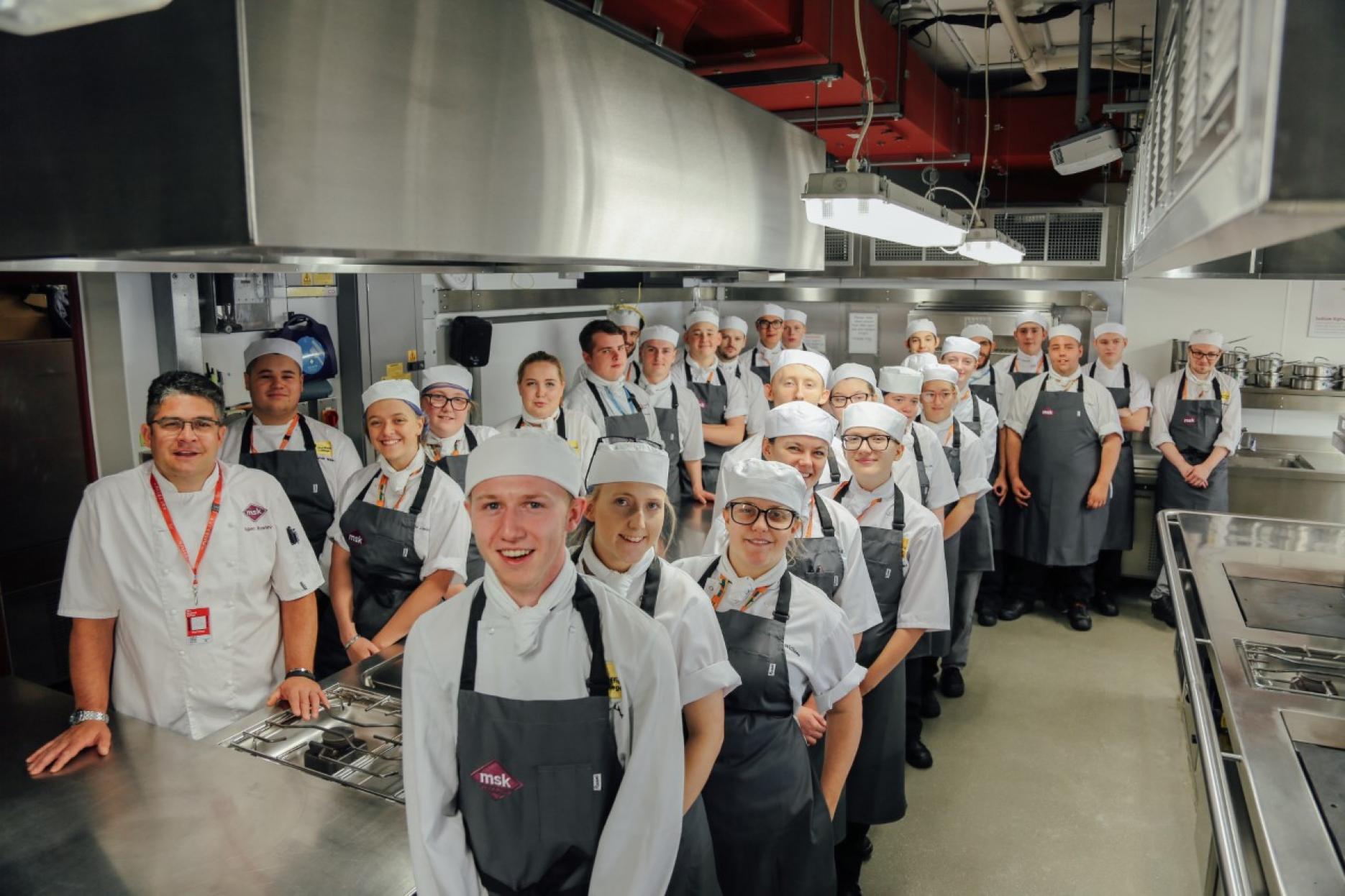 15th October 2019
Chef Rupert Rowley launches two skills academies at Sheffield College
Rupert Rowley has launched two employer skills academies to develop the next generation of chefs at Sheffield College.
The official opening of the MSK Professional Cookery Academy and the MSK Patisserie Skills Academy at City Campus is today (15 October). Rowley and his Chesterfield-based business MSK Ingredients are supporting the academies.
Rowley trained at Sheffield College in 1995 and he went on to work with top chef including Raymond Blanc, John Burn Race and Gordon Ramsay. Rowley joined Mitchelin-starred Fischer's at Baslow Hall in 2002 as a sous chef and by 2003 he became head chef.
Anita Straffon, deputy chief executive of The Sheffield College, said: "It's fantastic to see such strong homegrown talent return to the College and inspire the next generation of young chefs to go further in their careers.
"We are delighted to work with Rupert Rowley and MSK Ingredients as part of our wider employer skills academies programme that is equipping our students with the specialist sector skills that regional employers need."
MSK Ingredients are also providing students with industry talks, workshops, work experience and placements to develop their employability skills.
Rowley added: "It's great to be able to give something back and make a formal agreement that will benefit the young chefs of tomorrow."
The launch of the skills academies is during Colleges Week from 14-18 October, which celebrates the positive impact that further education colleges have on students, employers and communities.
Twelve employer skills academies have already opened this academic year at Sheffield College to help students to gain the necessary skills and qualifications.