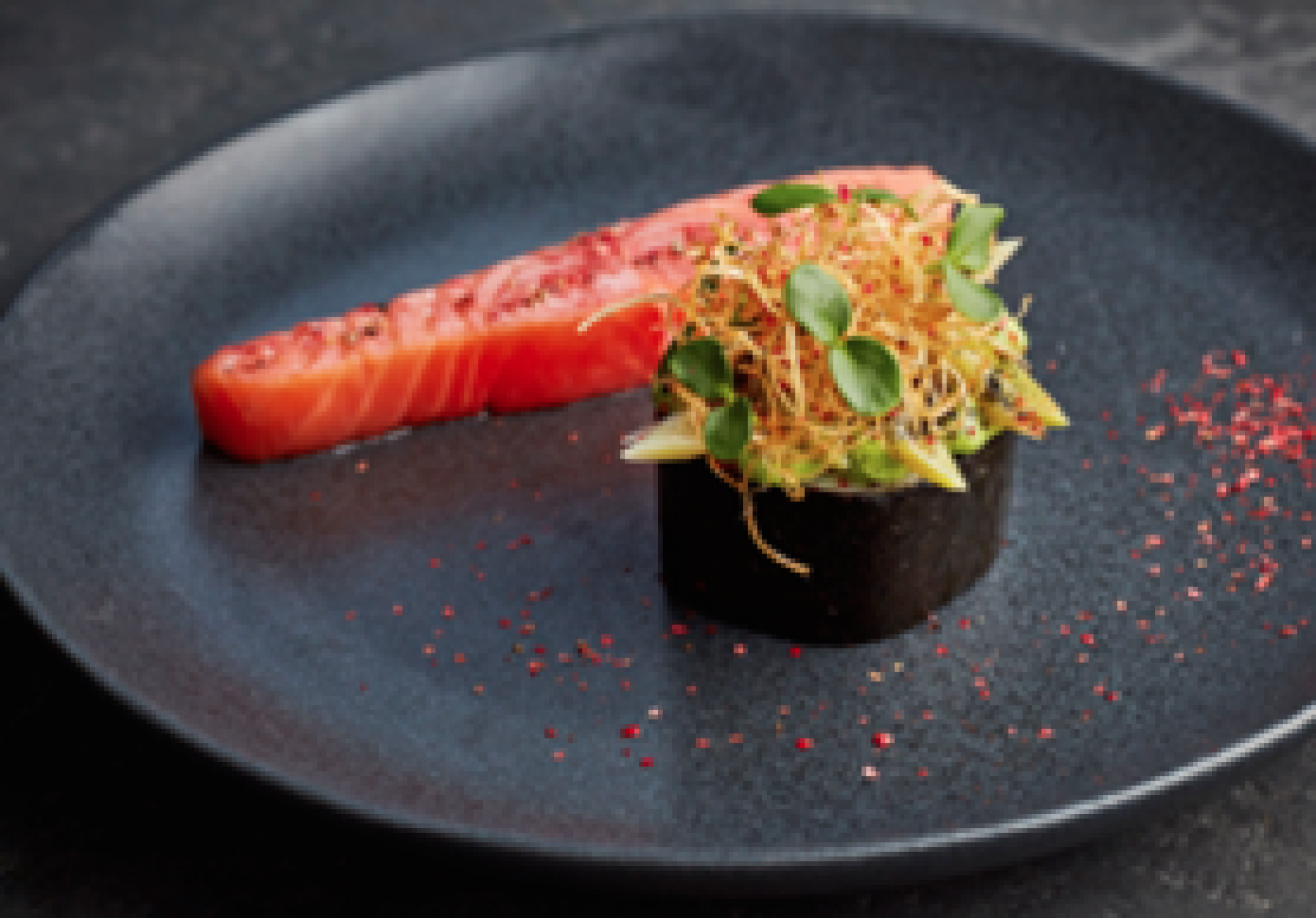 26th February 2020
Caractère launches new menu
A new menu has been launched at the Emily Roux and Diego Ferrari restaurant Caractère in Notting Hill.
The new menu is 'fresh and exciting' and it was curated by the husband and wife duo. The new Caractère dishes are divided into six character traits including: 
Curious- small plates 
Subtle- small plates 
Delicate- fish 
Robust- meat
Strong- cheese
Greedy- dessert 
Each dish is a 'celebration' of French and Italian food that the husband and wife duo like to cook. 
Some of the new dishes include roast diver scallop, Jerusalem artichokes, amaranth, smoked Velouté; roast mushroom tartelette, parsley puree, chopped black winter truffle, consommé as well as a dry aged duck, stuffed red onion, salsify, hazelnut and red wine jus from 'Robust'.