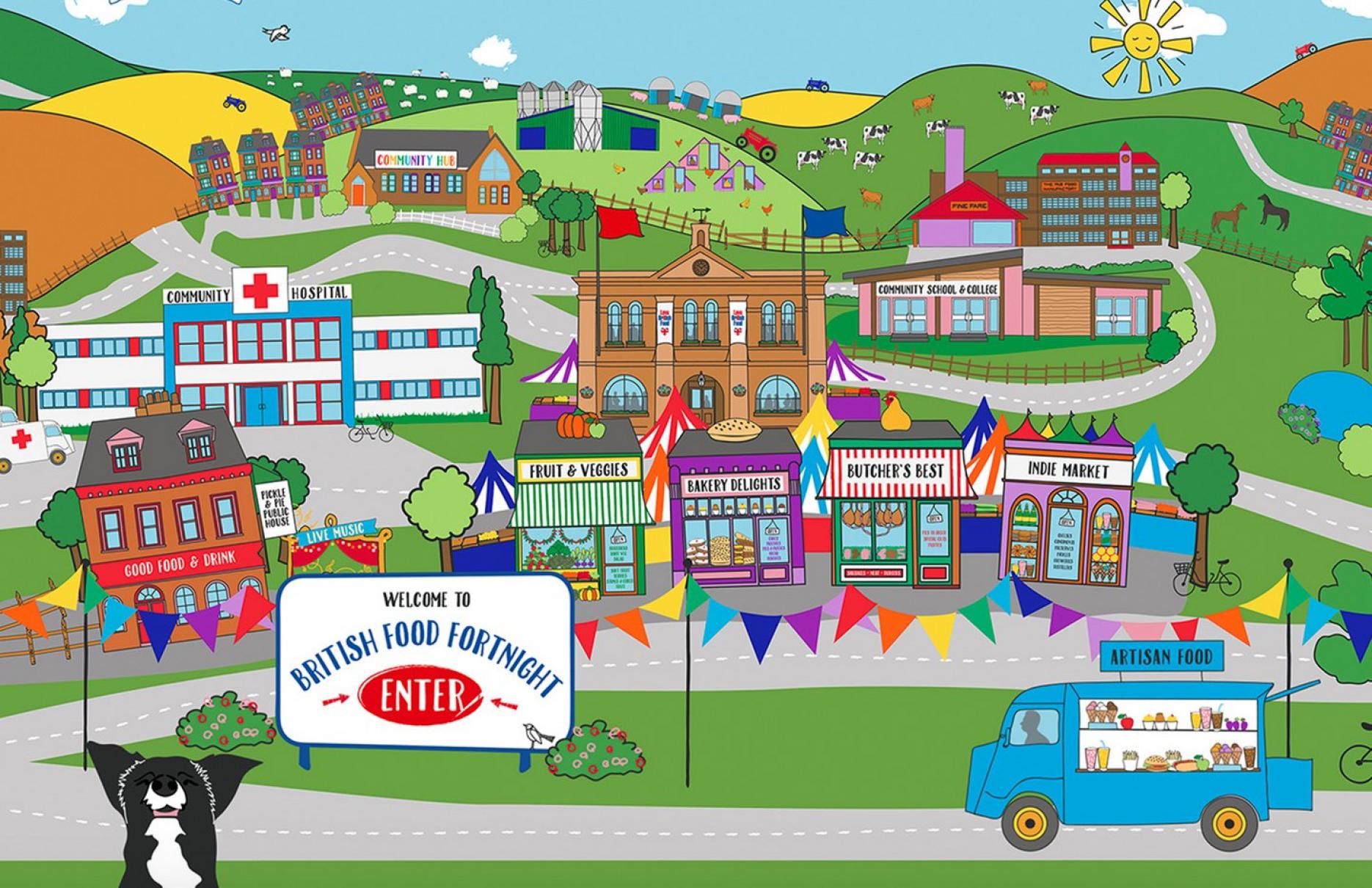 18th September 2023
British Food Fortnight 2023 kicks-off
British Food Fortnight, which takes places between 16th September and 1st October 2023, is the biggest celebration of British food and drink as well as the people that provide it.
Hundreds of events will be taking place and thousands of businesses and organisations are running fortnight-long menus. A variety of people including school cooks, fishmongers, teachers, hospital chefs, care home managers, community leaders, food producers and butchers will be taking part this year.  
Alexia Robinson, Love British Food founder, commented: "Every year the response to British Food Fortnight blows me away and every year the event grows beyond what I could have envisaged in my wildest dreams when I started the celebration in 2002.
"Inspiring people, of all ages and backgrounds, in every corner of the country to help make 'Good Food Available For All'. This is not just a positive celebration of all that is glorious about British food, but a proven way to deliver lasting and sustainable change across the remaining fifty weeks of a year.
"I am so excited to see of all the brilliant and unique ways communities, businesses and organisations are planning to embrace British Food Fortnight. Most importantly? A fun festival of British food that will reach millions - I can't wait for it to get started." 
Love British Food will be hosting a variety of initiatives including the National Harvest Service in Peterborough Cathedral and the annual 'Community Competition' headed by Liz Earle. The competition is open to everyone who helps to make fresh, healthy British food more available in their community, with a two-night luxury stay up for grabs.
Liz Earle, lead community competition judge, said: "I have been involved in British Food Fortnight for ten years. It is wonderful to see how it has grown. This year's focus on access to and affordability of good food is something I could not feel more strongly about, particularly in my role on the new Social Justice Commission.
"I am delighted to be the lead judge of the competition where we are looking for an individual or organisation that helps make 'Good food available for all' in their community. There are many people working hard to achieve this across the country and I am looking forward to hearing about all they do."
Love British Food is launching 'British Food Fortnight Live'. An online virtual town, where participants can visit all aspects of a thriving community to see how British produce can be sourced, prepared and served. With contributions from leading producers, school caterers, senior NHS figures, industry names and many more.
Industry reaction to British Food Fortnight:
Derek Wright, catering services manager at Blackpool Catering Services: "I'm delighted that so many schools are taking part in Love British Food Fortnight this year. In Blackpool we will be celebrating our favourite British dishes with themed menus across all our schools."
Cathy Amos, head of customer marketing at Brakes: "Caterers want to put seasonal British Food on their menus, so Brakes always offers special promotions for British Food Fortnight. The national food celebration does a fantastic job in generating awareness of the wonderful array of British produce that's available whilst helping caterers drive extra footfall and revenue."
Philip Shelley, national lead for net zero food at NHS England: "More hospitals take part in British Food Fortnight every year. It is a great opportunity to highlight British, and in particular regional producers, on patient menus; and for catering teams to consider sourcing more British in the future. Buying British brings value."
Chef Cyrus Todiwala OBE: "This two week period allows participants to celebrate all things British and one can see it represented in many different delicious forms. As always we shall be championing this on our menus and a big night of celebration on the 29th of September for our Greedy Gourmands Club dinner too."