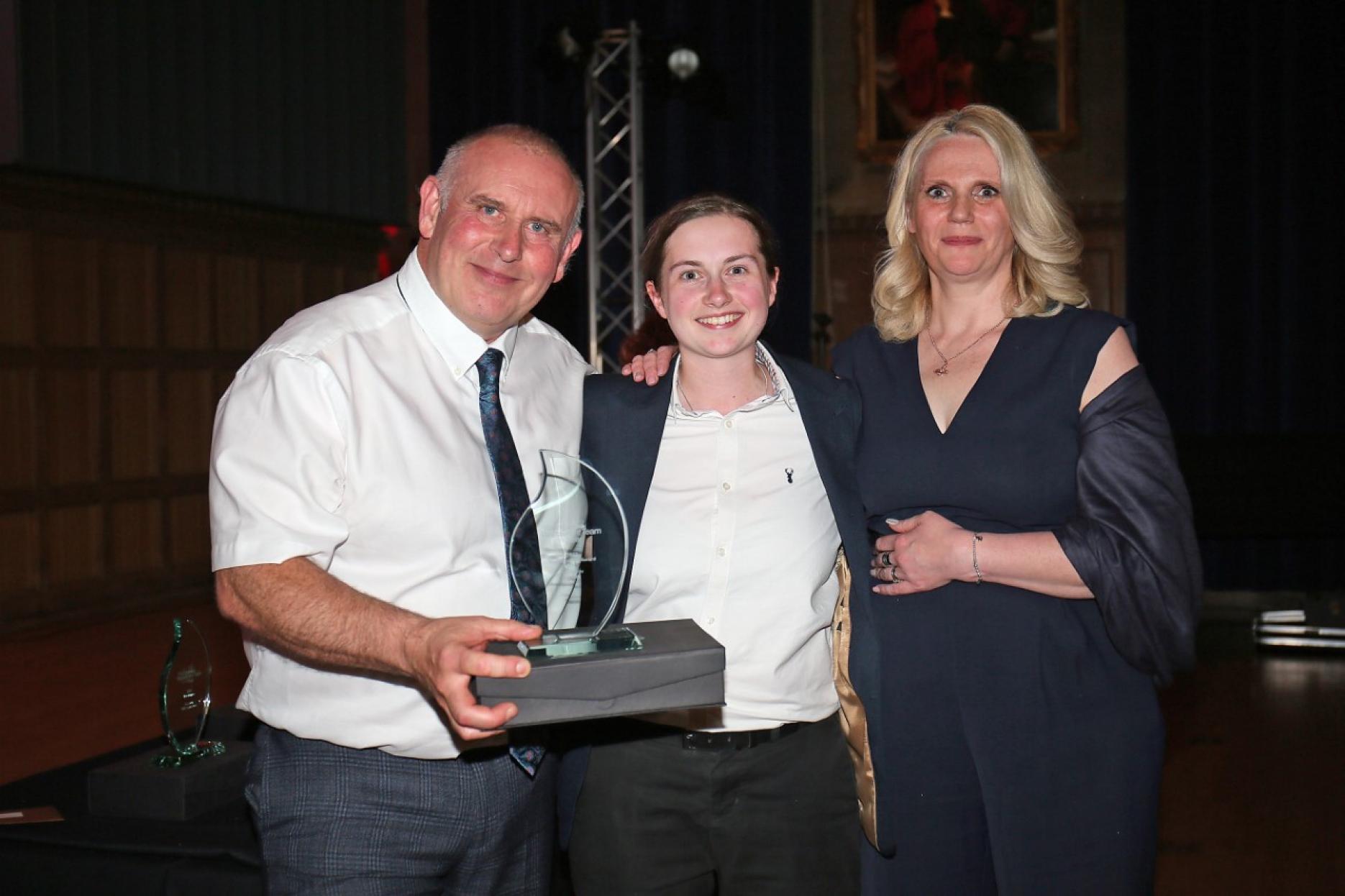 2nd August 2022
Best Butcher announced at UK Young Restaurant Team of the Year
A new Butchery award was introduced at UK Young Restaurant Team of the Year 2022 that focused on skills not previously judged at this national competition.
The competitors had to French Trim a Rack of Lamb and the lead judge was renowned butcher Martin Eccles from the AHDB.
The winner was Grace McGreal from Loughborough College, whose skills and working methods were excellent.
The trophy was presented by Karl Pendlebury, knowledge exchange manager at the AHDB and Vicky Enderson, chair of judges. 
For further details on UK Young Restaurant Team of the Year please visit: www.restaurantcompetition.co.uk.