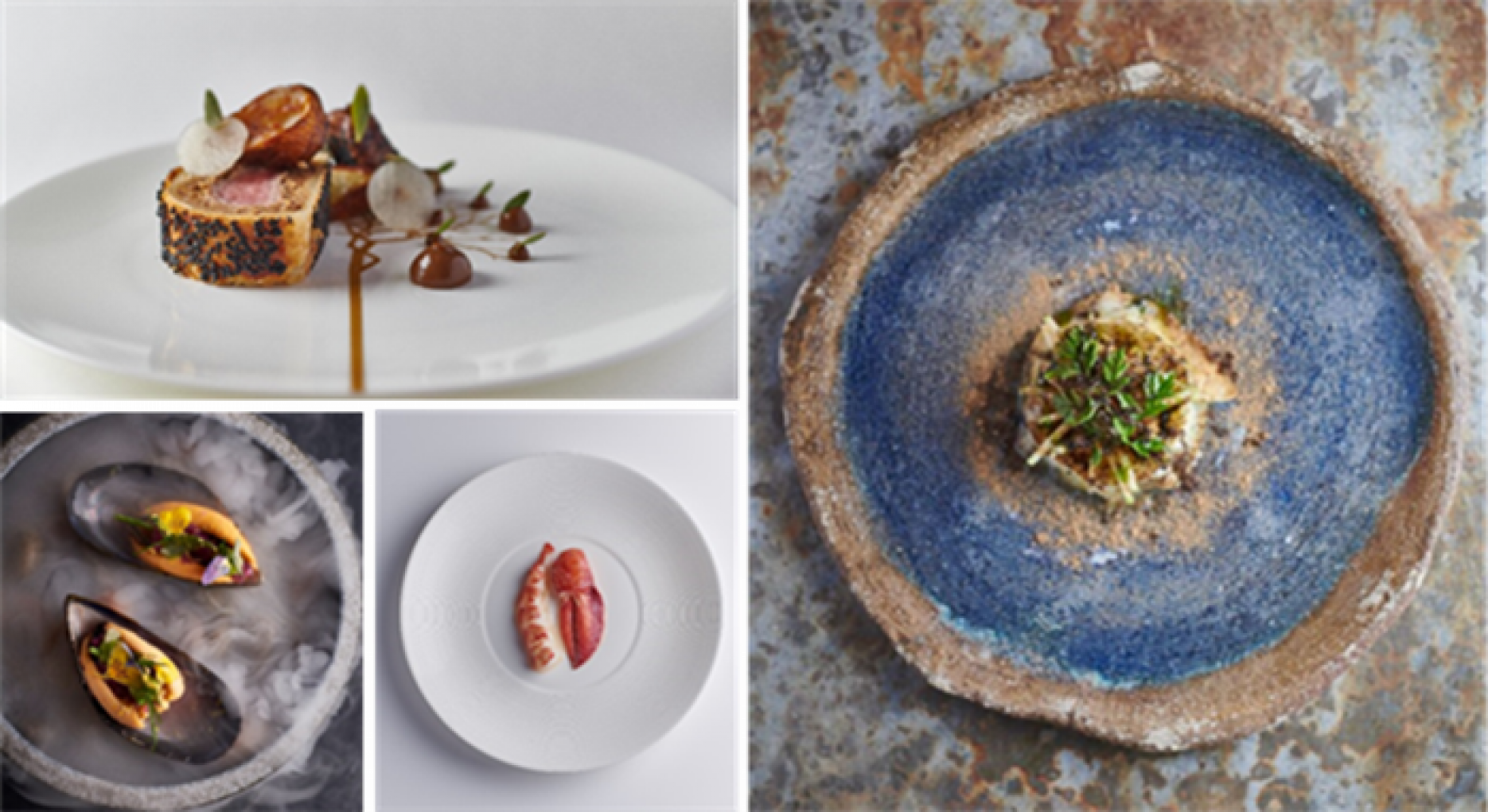 25th February 2020
Adam Handling launches leap year tasting menu at The Frog Hoxton
Chef Adam Handling has launched a leap year tasting menu at The Frog Hoxton to celebrate the four anniversary of opening the Adam Handling Restaurant Group.
The Frog Hoxton will serve a one-off menu featuring popular dishes from each of the group's five 'critically acclaimed' London locations. 
The leap year menu includes 'fried chicken, caviar' (Ugly Butterfly), 'lobster, wagyu fat' (Frog by Adam Handling); 'beef & haggis wellington' (Adam Handling Chelsea) and 'chocolate tofu, coconut, lime' (The Frog Hoxton). Also Handling's signature 'mother' dish will feature on the menu (The Frog E1).  
Handling and his team of chefs including Jamie Park head chef at The Frog Hoxton helped to create the one-off menu. 
Handling said: "Leap Years are very special for the Adam Handling Restaurant Group. Not only do they hold a natural synergy with our Frog restaurants' names, but we also opened the very first restaurant of the group, The Frog E1, during the last leap year back in 2016.
"To celebrate this special anniversary, the team and I have designed an exclusive menu, available for one day only, featuring some of our regular guests' favourite dishes from past and present menus across all our restaurants. It's going to be a fantastic way to celebrate how far we've come over the last four years. I can't wait!"  
The Leap Year menu will be available at the Frog Hoxton on 29 February 2020 only. Guests can experience the leap year menu for £100 per person.