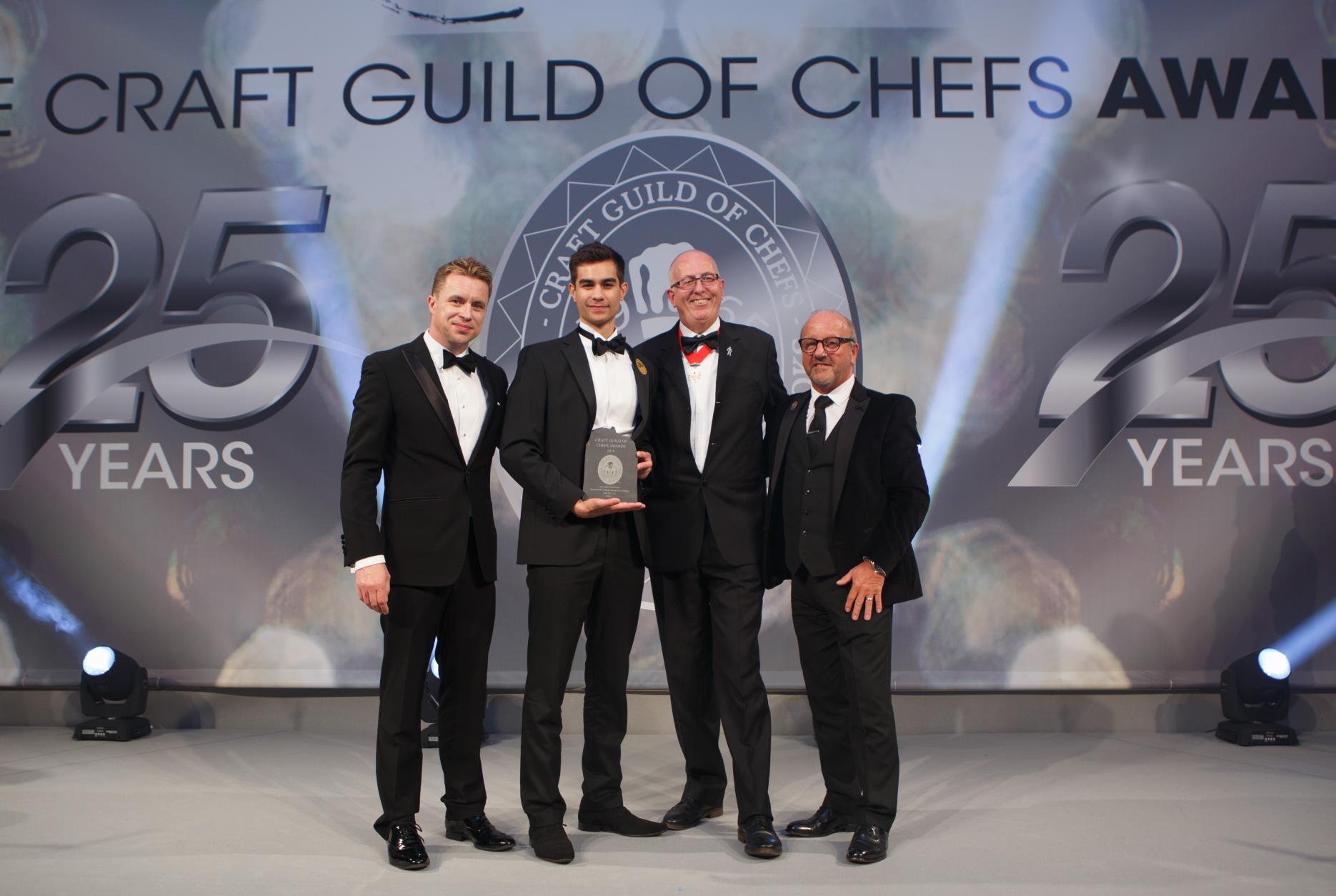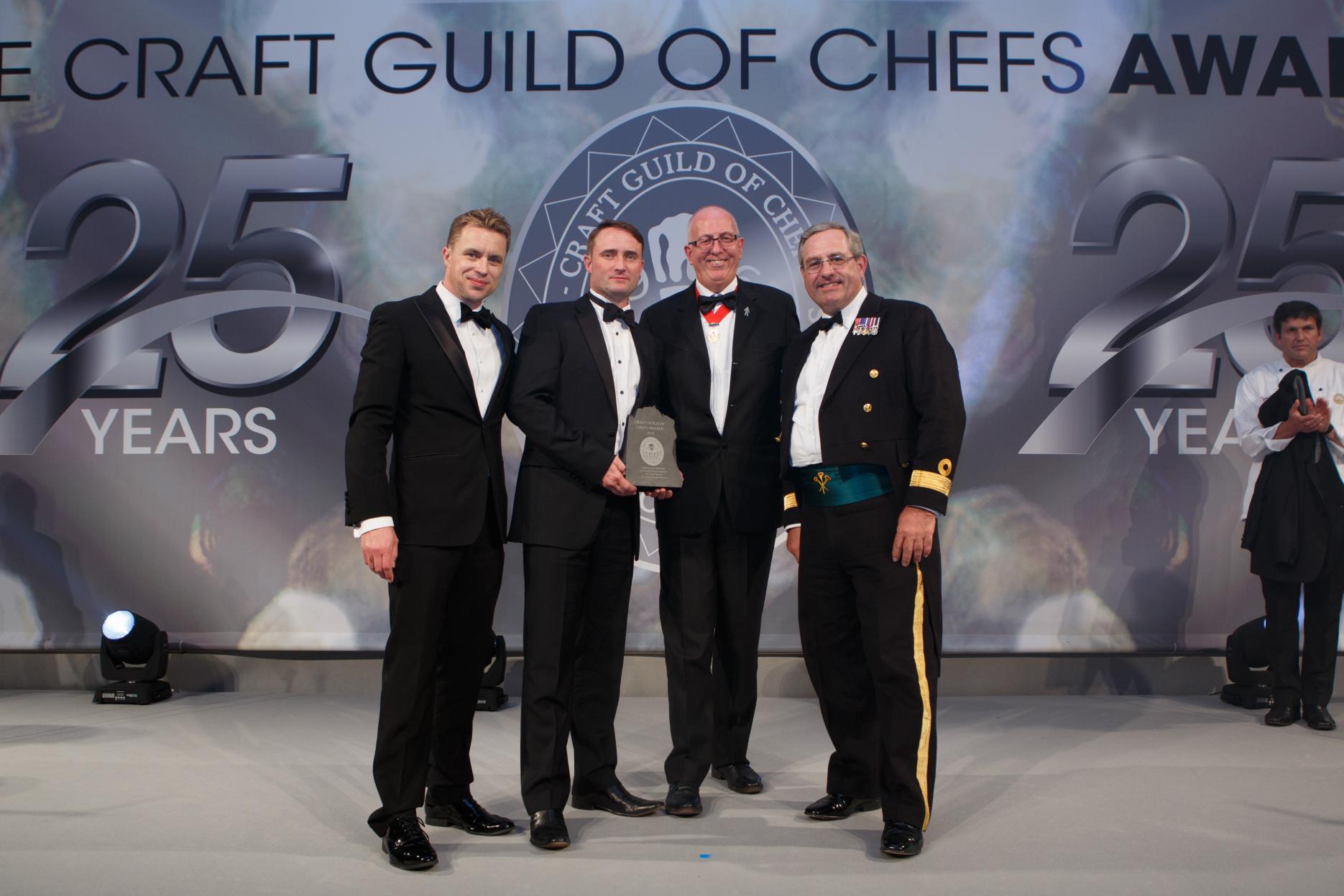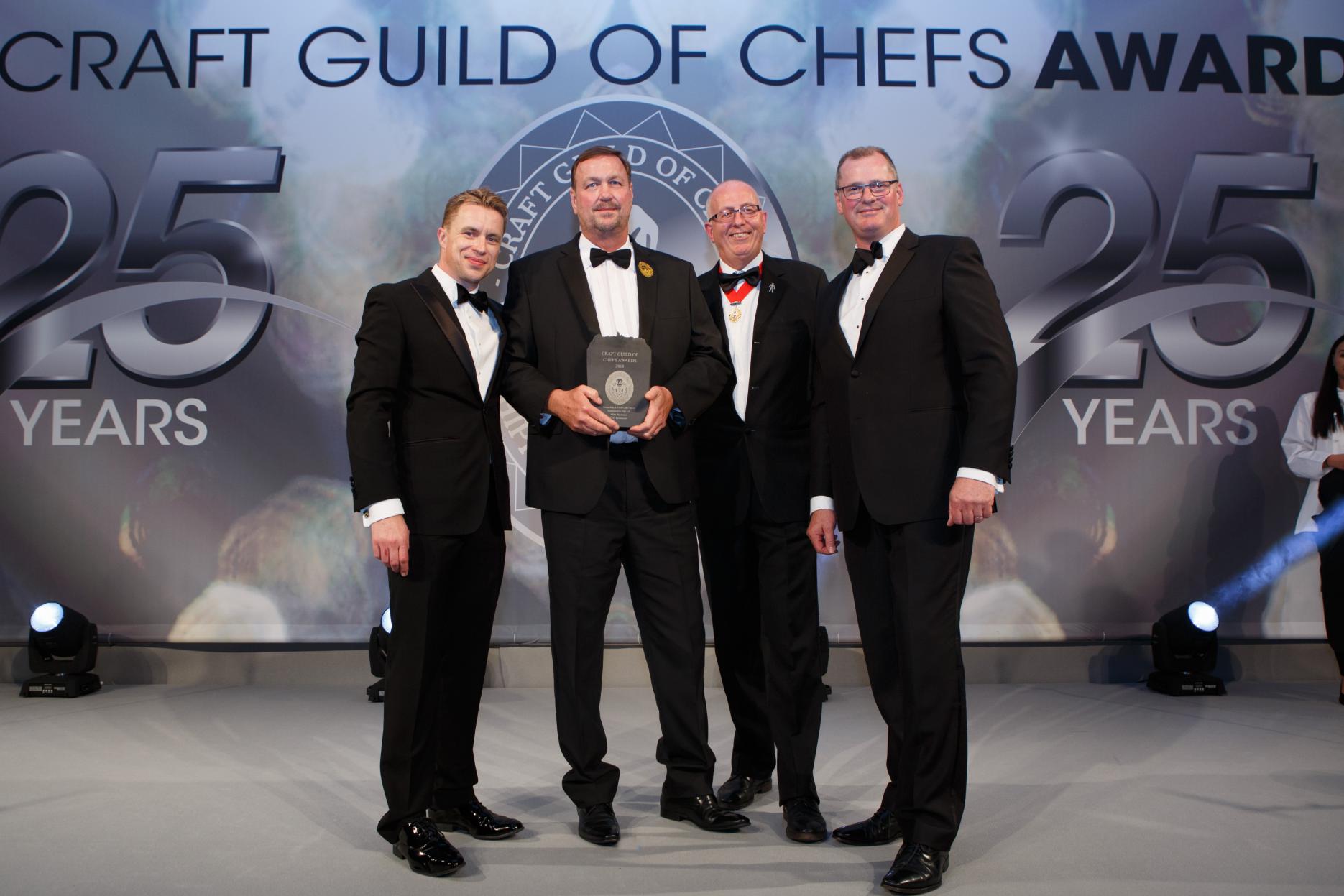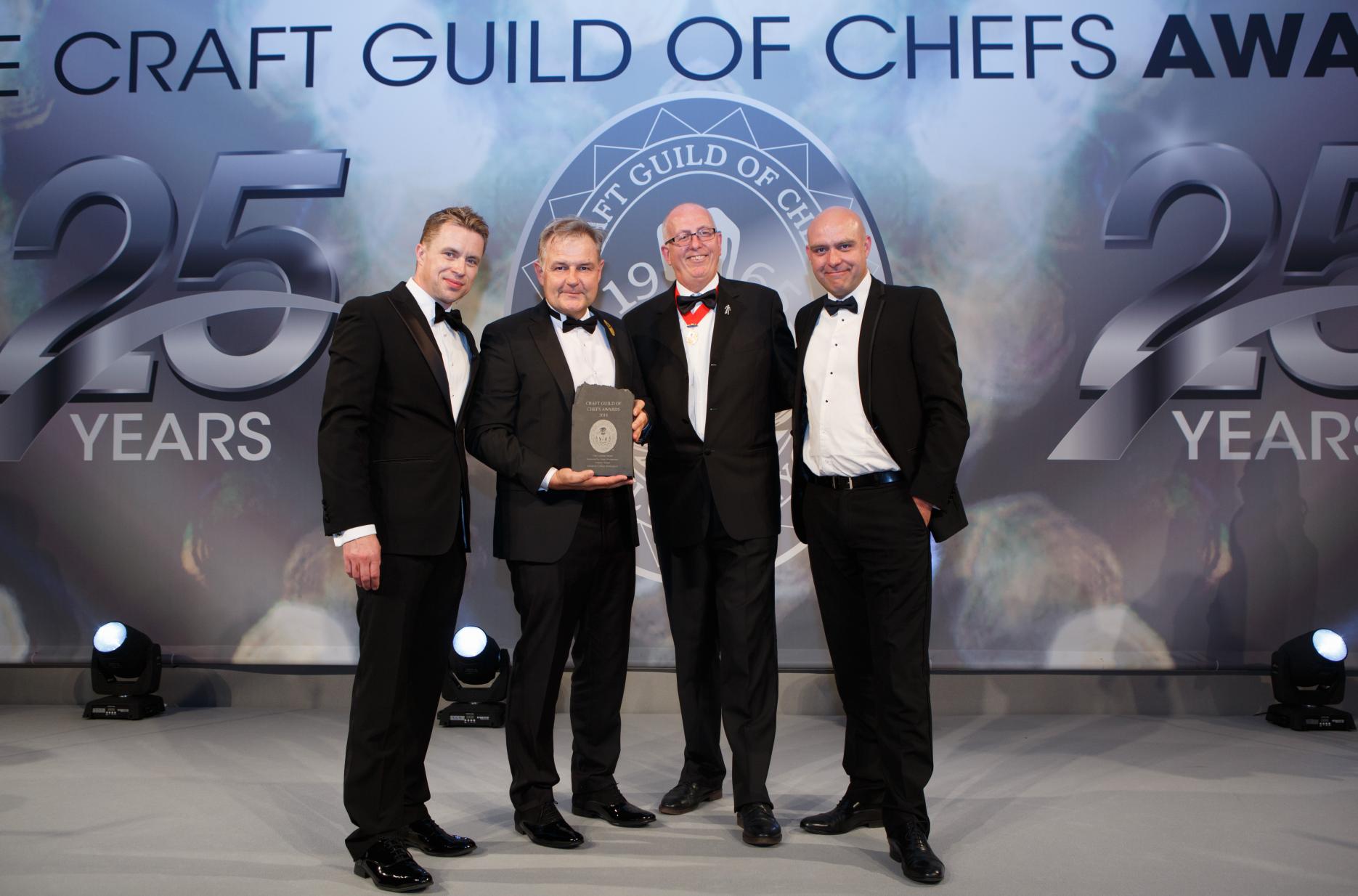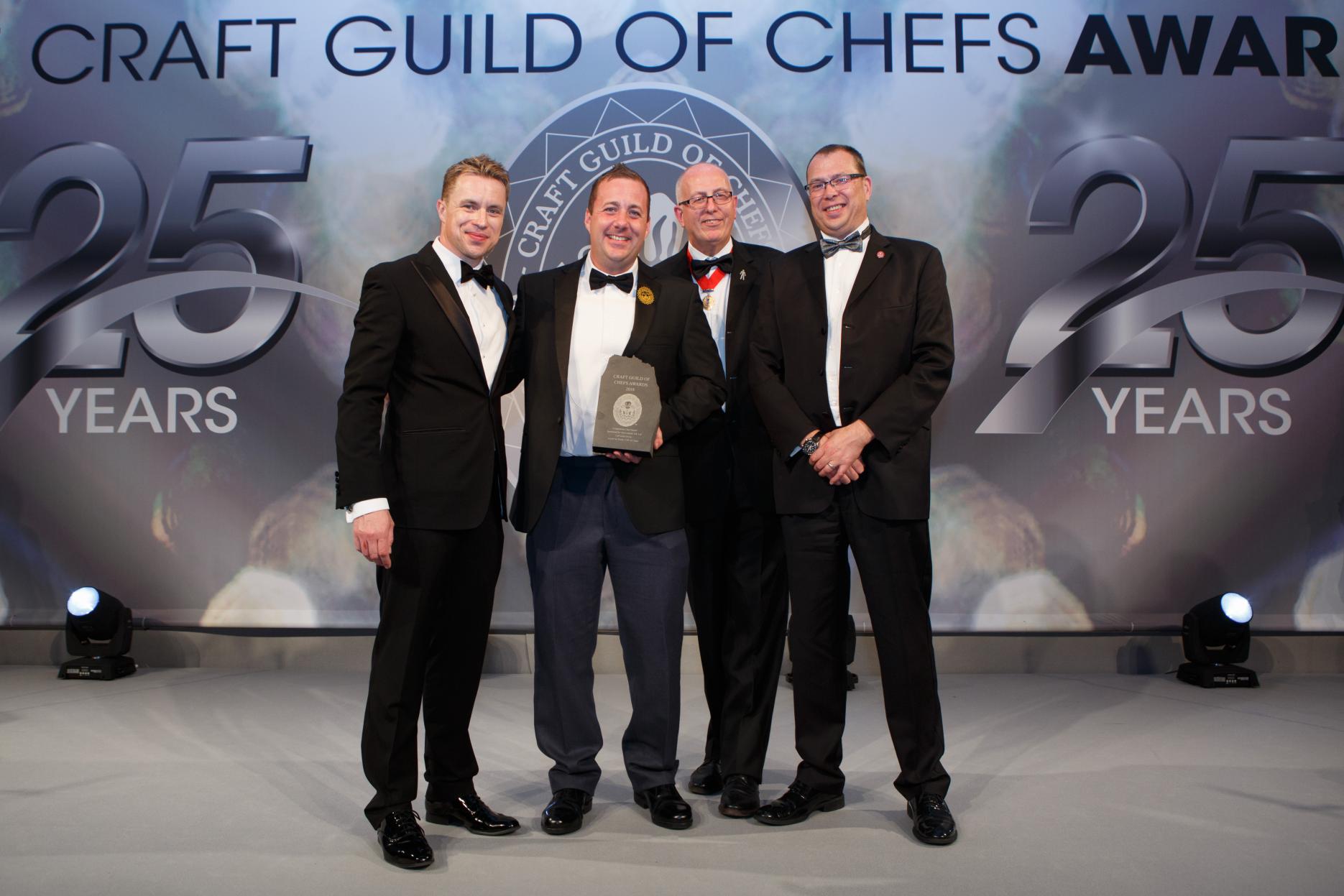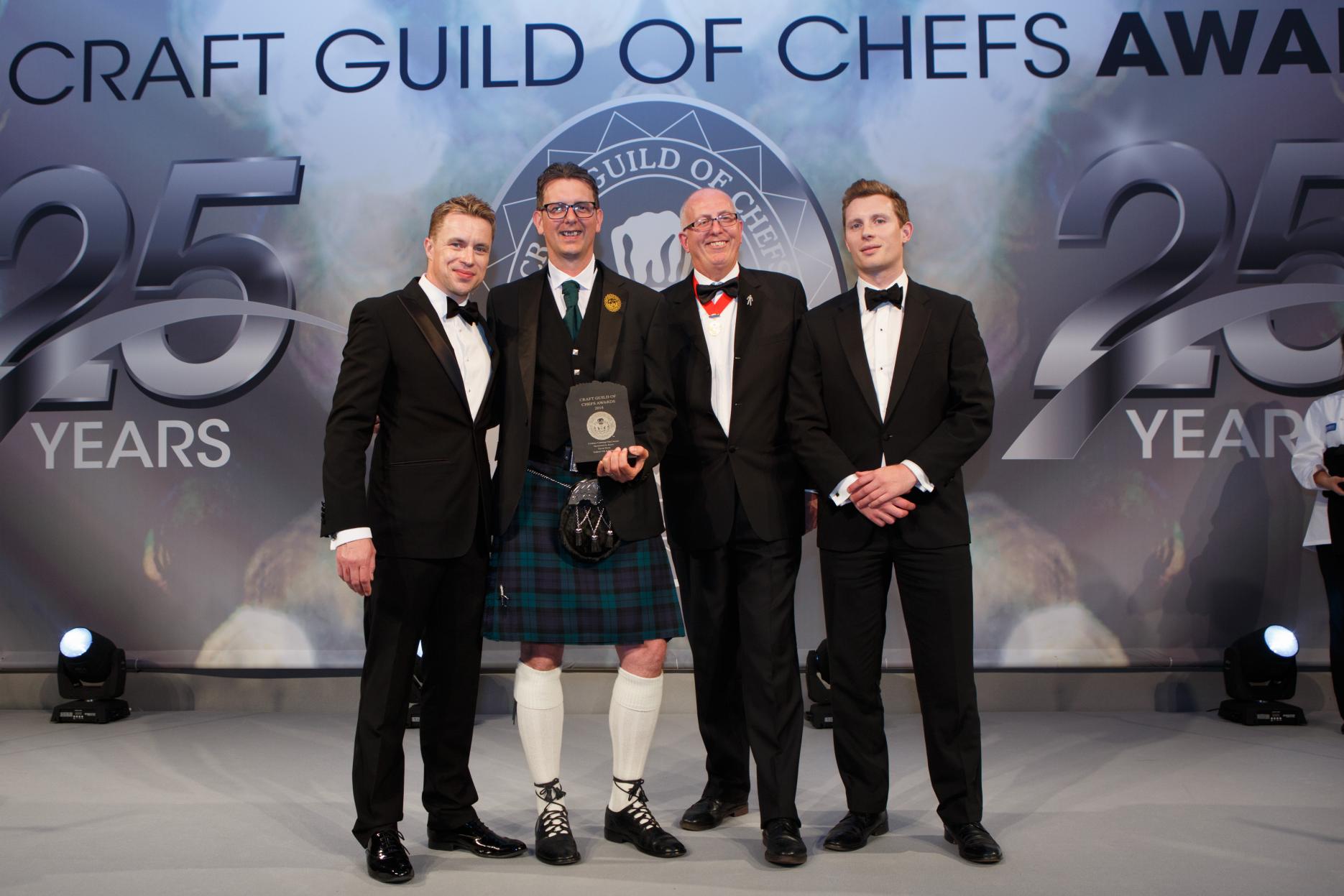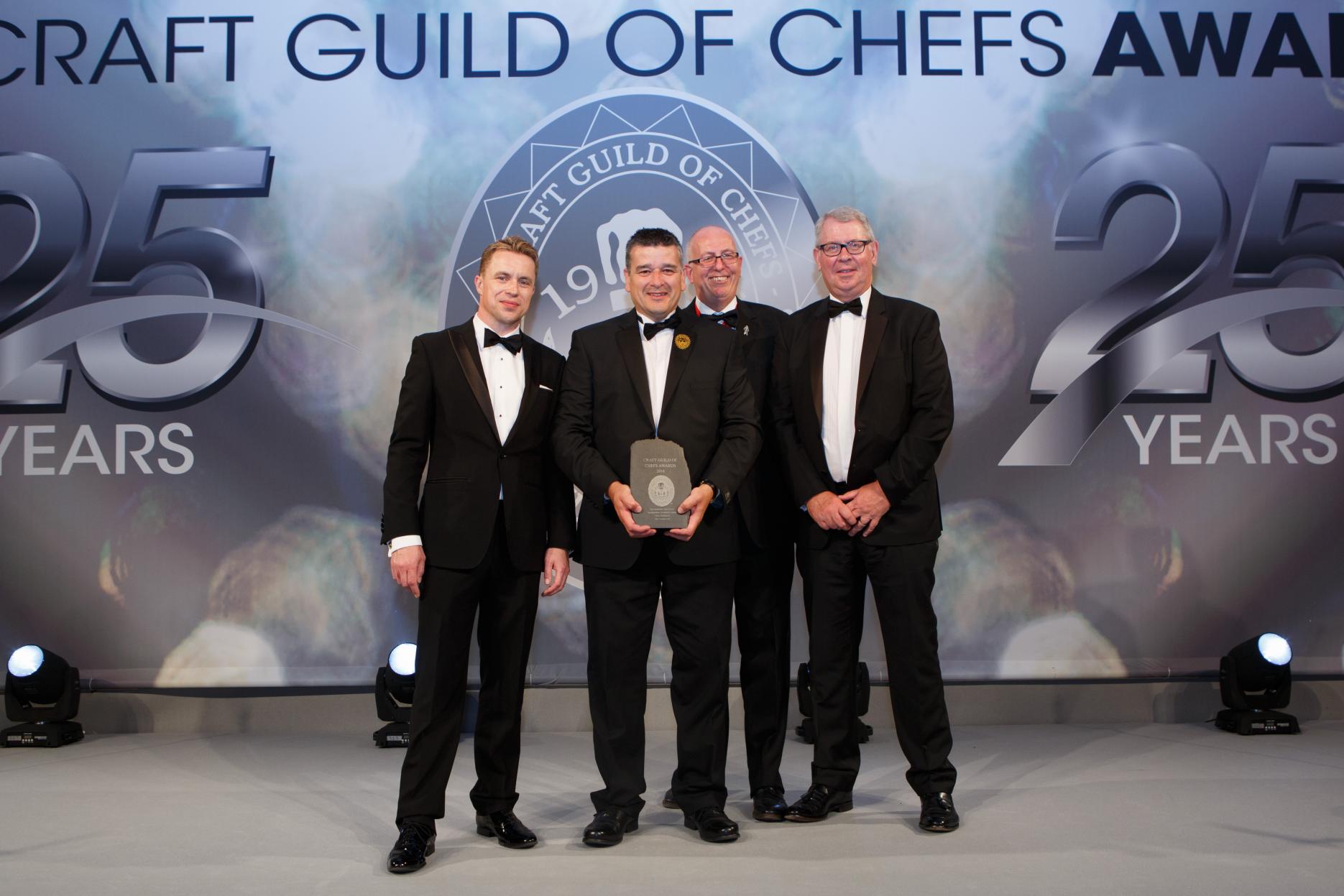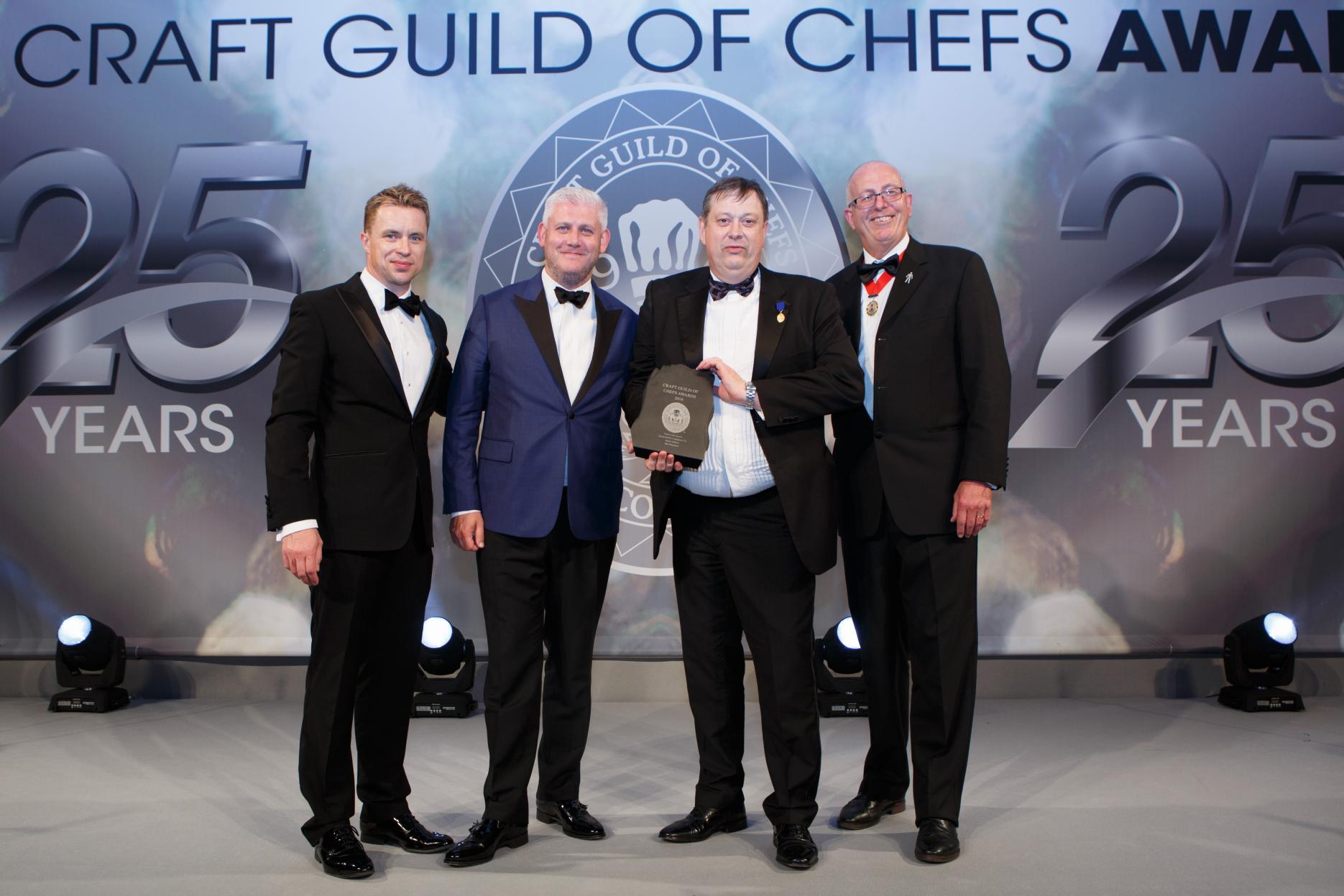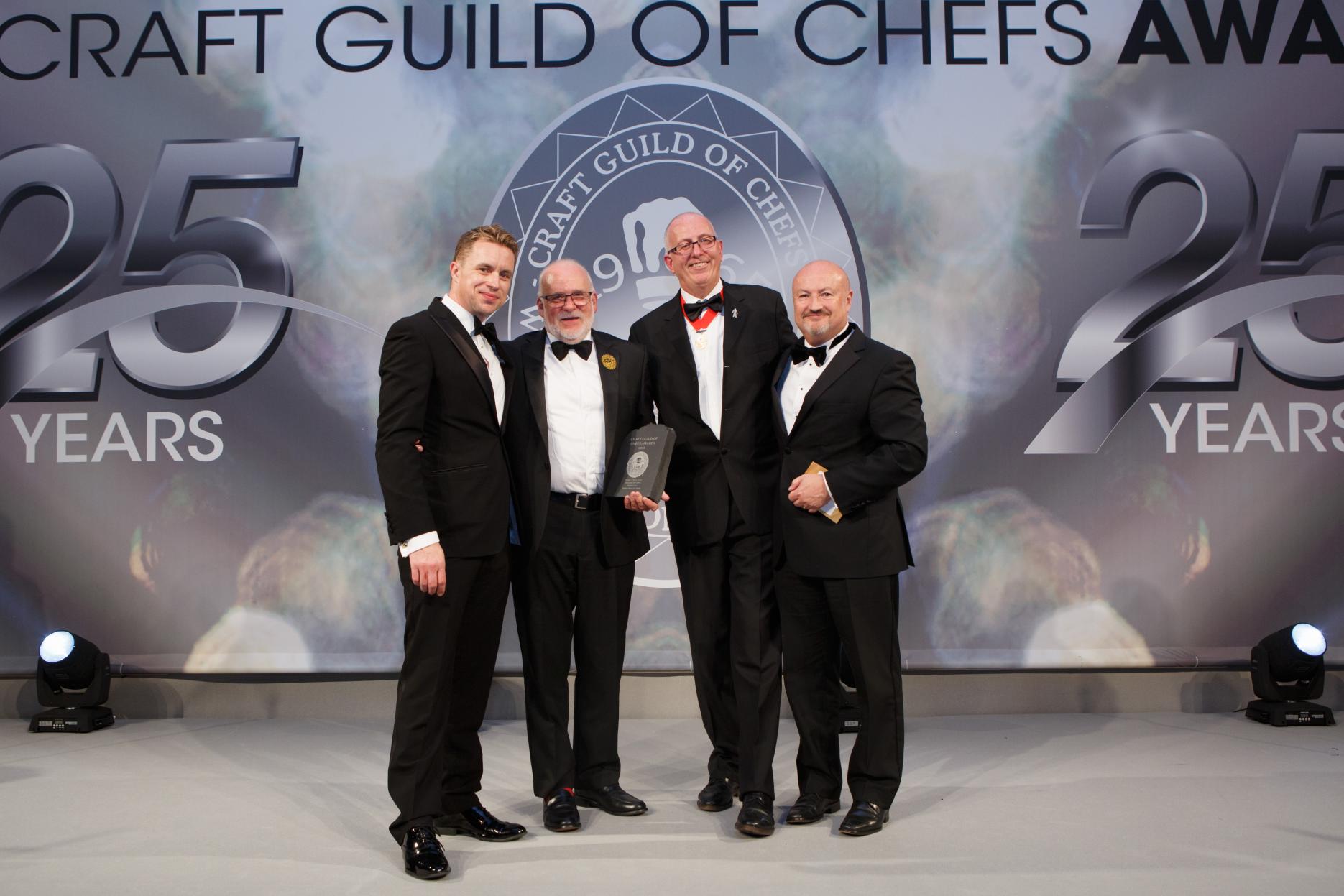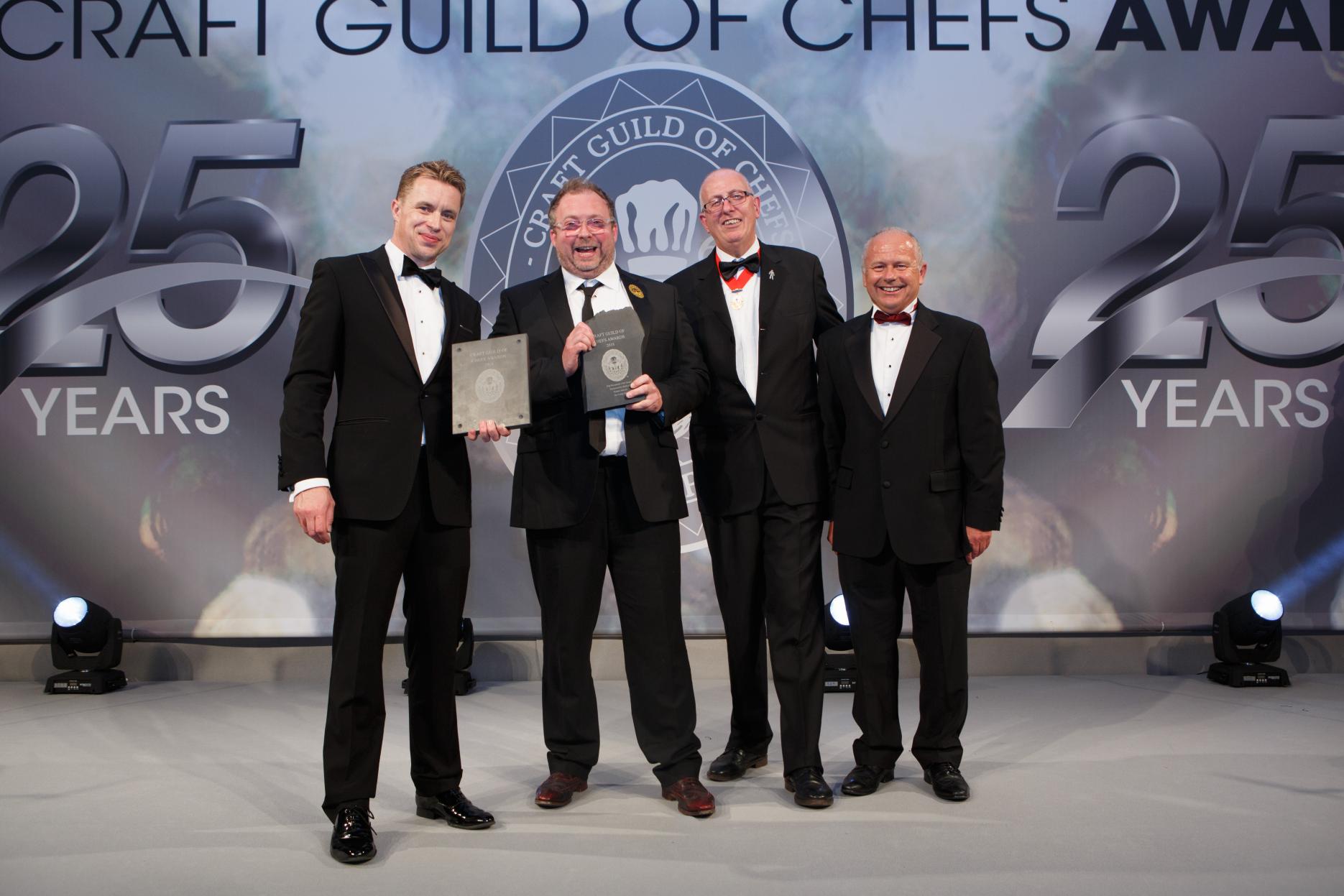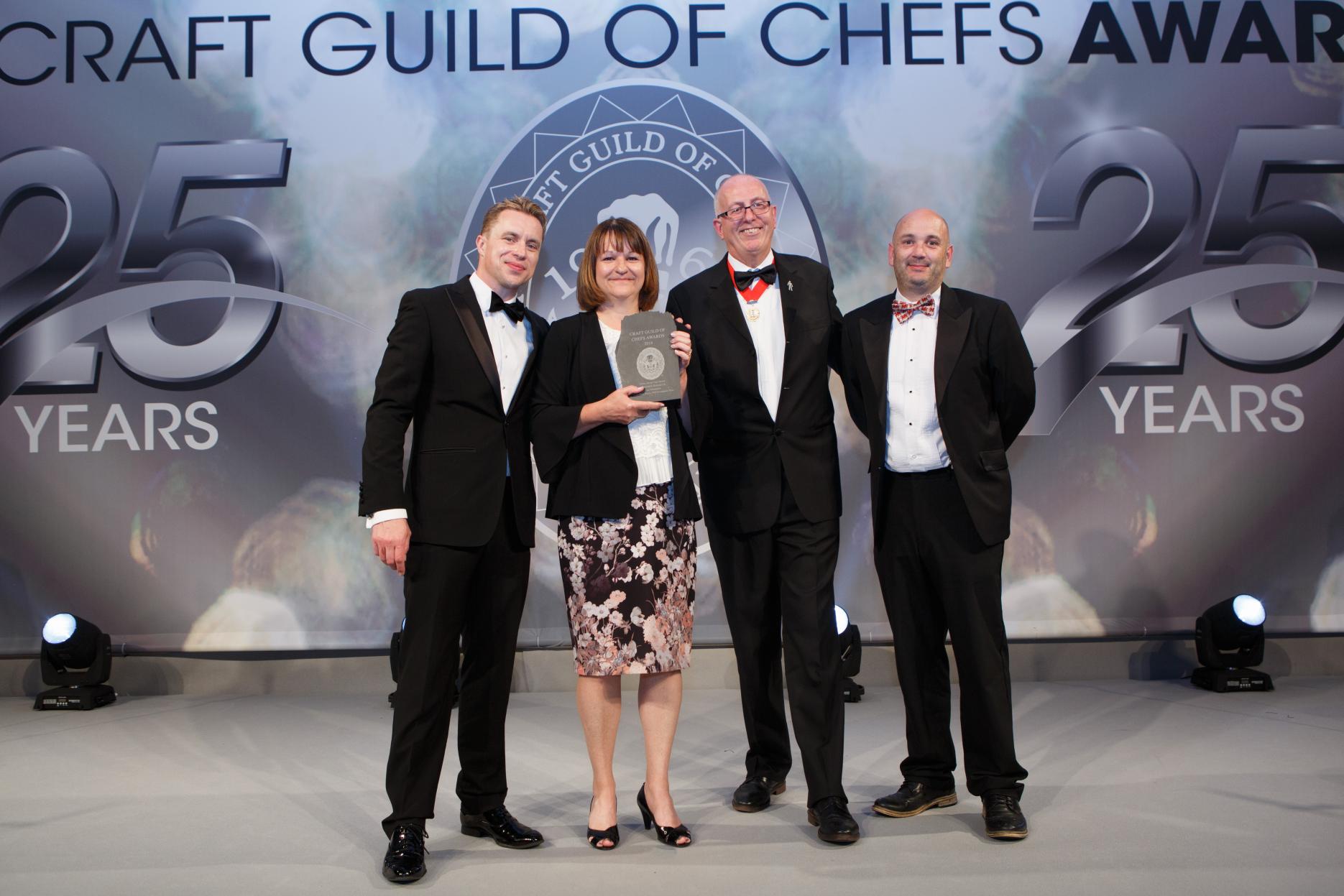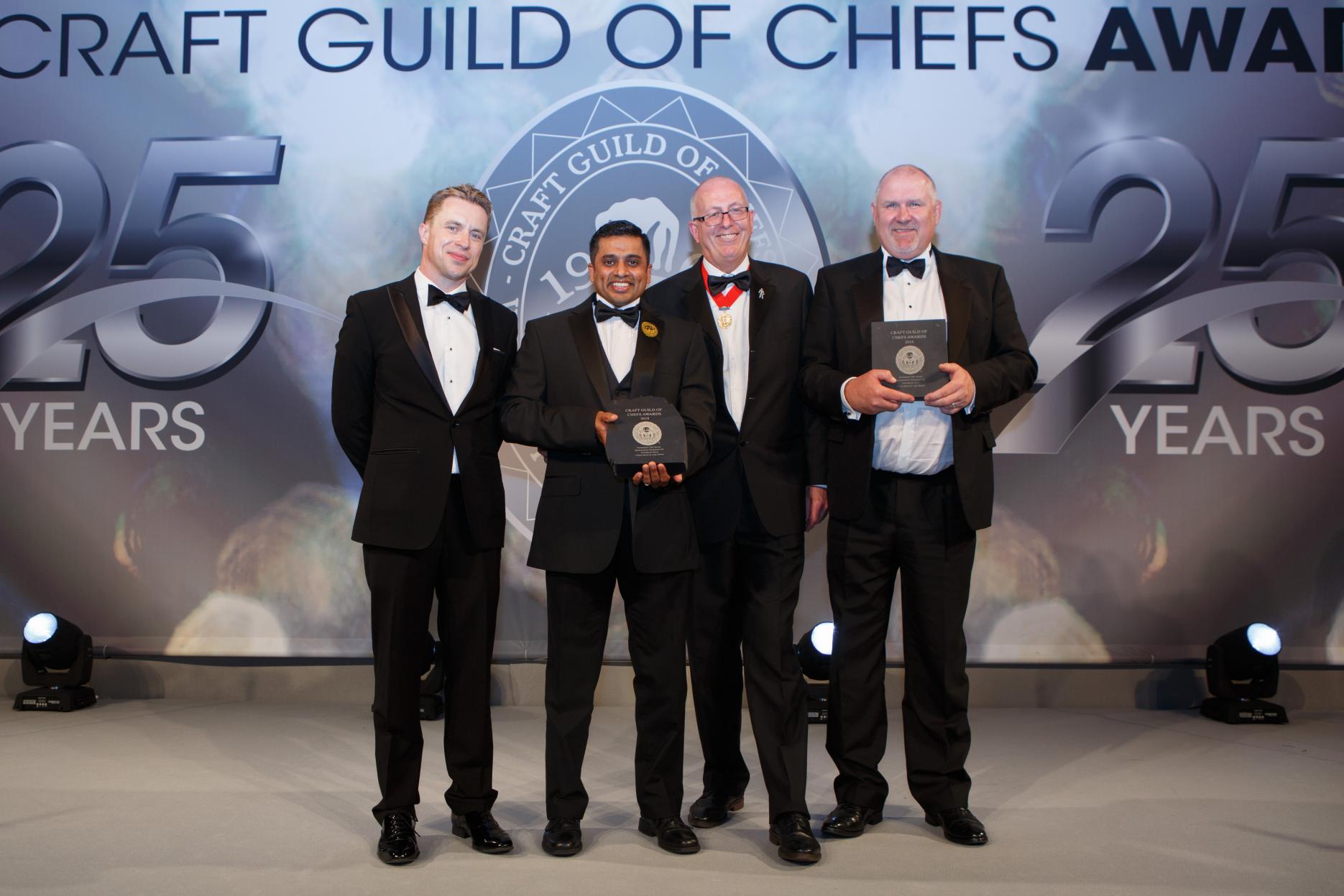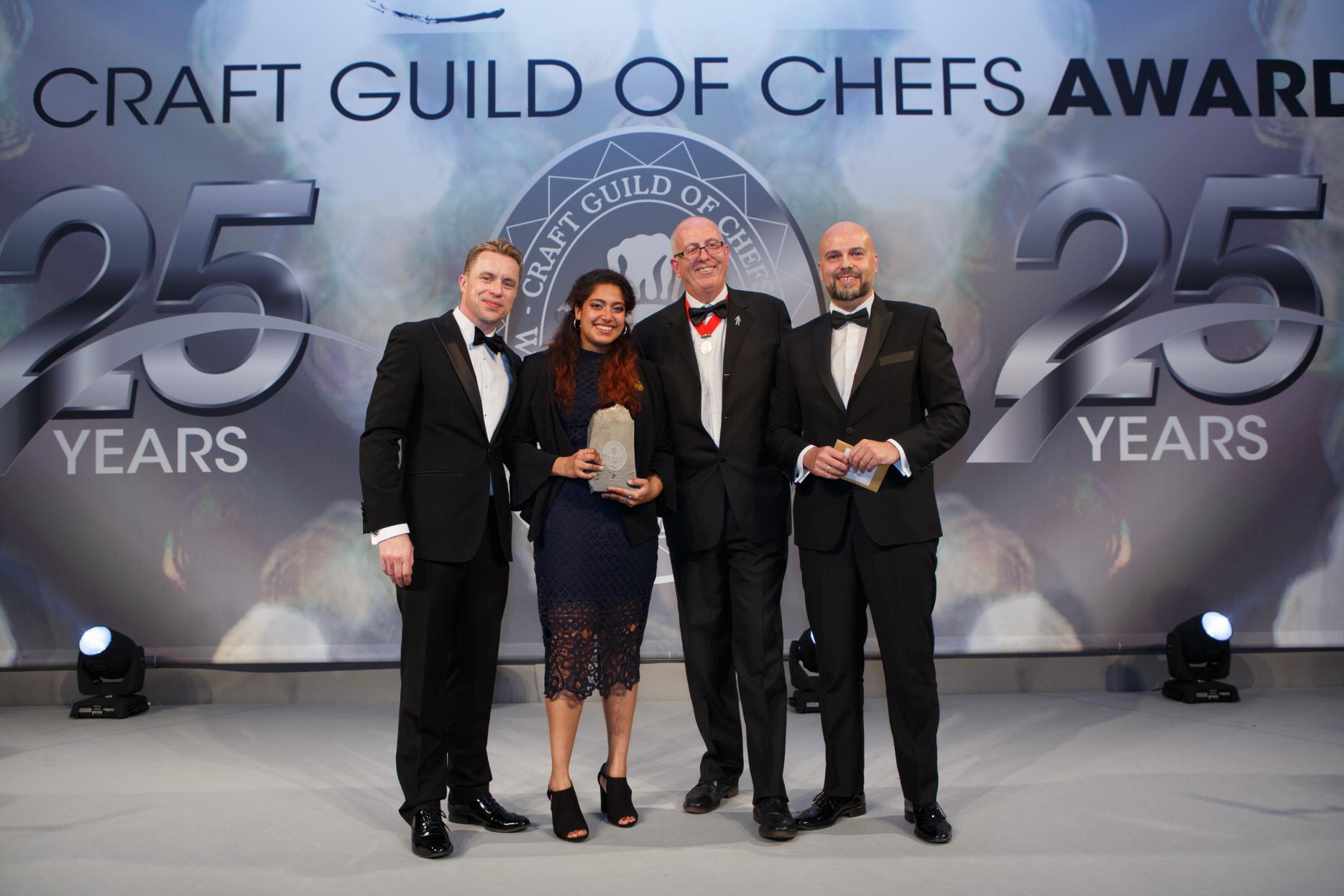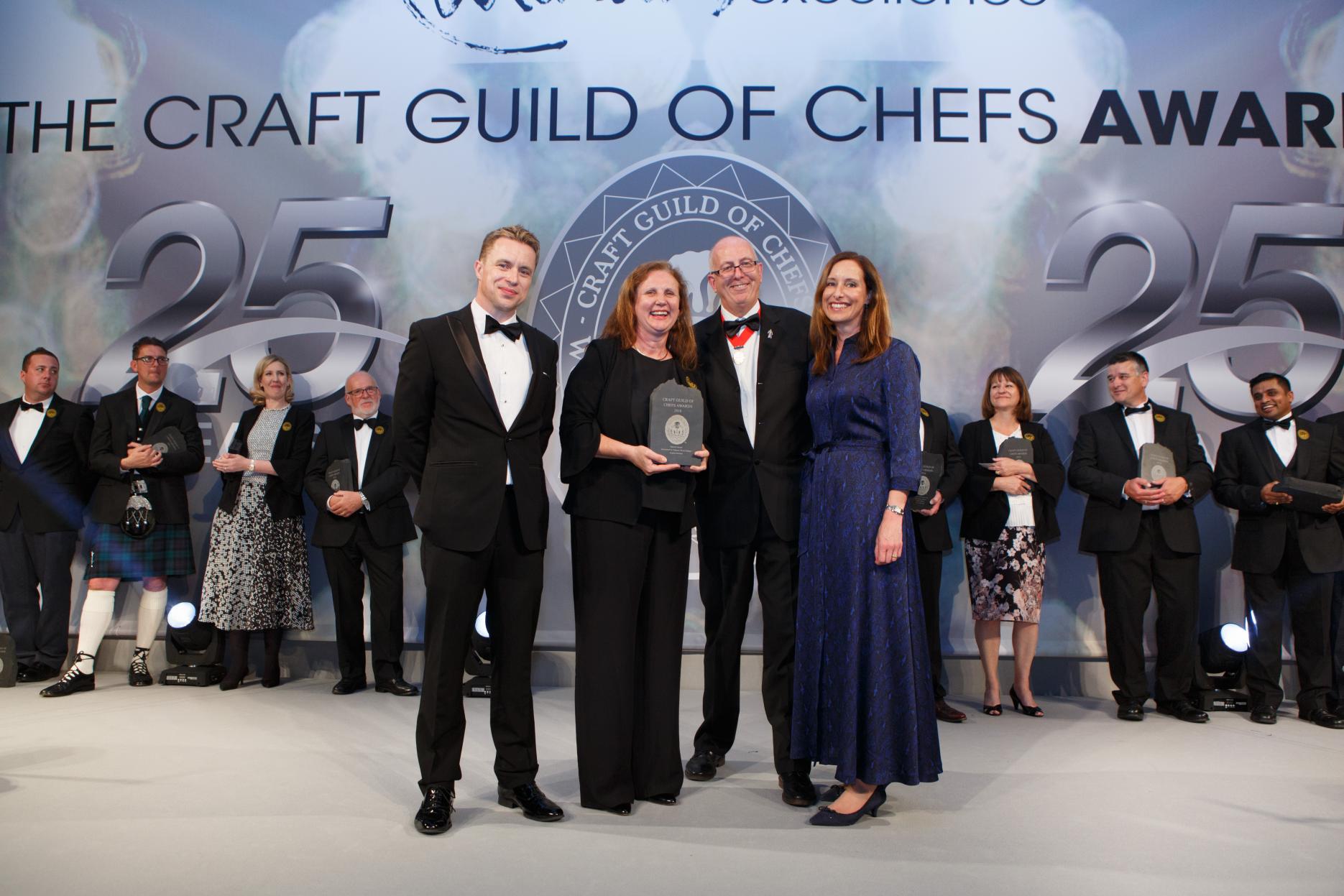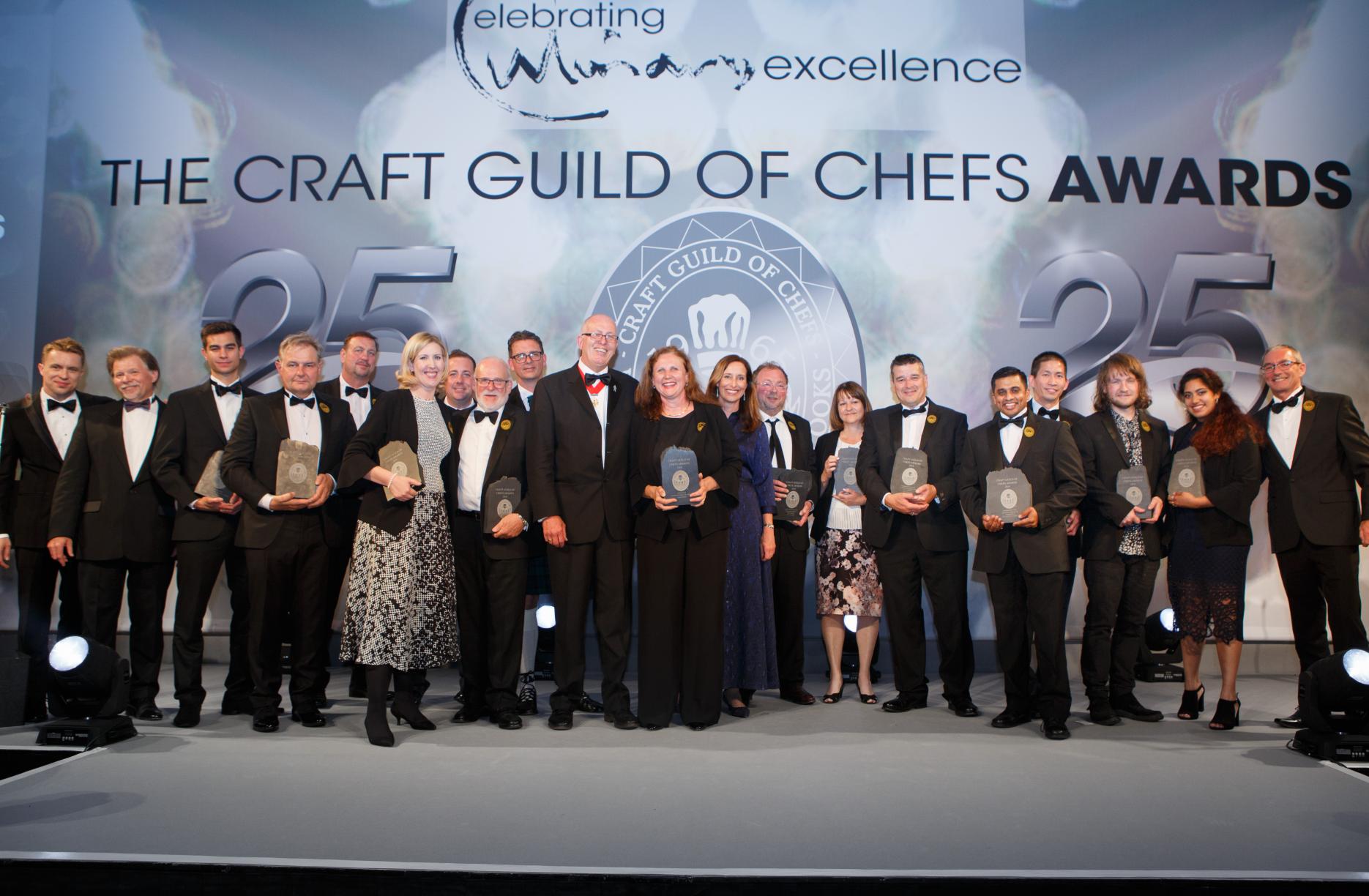 7th June 2018
Craft Guild of Chefs celebrates 2018 Award winners
The Craft Guild of Chefs welcomed over 800 industry friends at the Grosvenor House Hotel this week (4 June), who joined us in celebrating our 2018 Awards winners.
Recognising the stellar work that UK chefs carry out each and every day, our annual awards are open to chefs of all ages across the entire industry – with 18 titles including the Apprentice Chef Award, Chef Lecturer, Innovation Award and People's Choice.
To mark the Awards extraordinary 25th anniversary, the Craft Guild named chef Alain Ducasse our highly prestigious inaugural 2018 International Chef of the Year.
Standing out for being a major influence on both global and UK cuisine, the panel of industry experts and award sponsor, Pure South, unanimously decided him the worthy winner.
He joined fellow winners as announced on the evening:
Apprentice Chef Award - John Howarth, CH&Co
Armed Services Chef Award - WO1 Chris Marsden, 167 Catering Support Regiment
Banqueting & Event Chef Award - Allan Blackmore, Levy Restaurants
Chef Lecturer Award - Anthony Wright, University College Birmingham
Competition Chef Award - Cpl Liam Grime, Royal Air Force, Combined Services Culinary Arts Team
Contract Catering Chef Award -David Ward, Sodexo
Development Chef Award - Chris Dickinson, Pan'Artisan Ltd
Pastry Chef Award - Simon Jenkins, SNJ – Patissiere
People's Choice Award - Stephen Frost, Sodexo
Pub Restaurant Chef Award - Robert Allcock, The Longs Arms
Public Sector Chef Award - Lisa Normanton, North West Anglia NHS Foundation Trust
Restaurant Chef Award- Hrishikesh Desai, Gilpin Hotel & Lake House
World Cuisine Chef Award - Weng Han Wong, Min Jiang Restaurant
Young Chef Award - Faye De Souza, Restaurant Associates
Voted for by guests on the night, the Craft Guild of Chefs 2018 Innovation Award went Doug McMaster for his 100% zero-waste restaurant, Silo, in Brighton.
Other stand-out awards (that didn't require nominations either) included New Restaurant of the Year, which Clare Smyth graciously recieved for her latest venture Core by Clare Smyth, and the 2018 Special Award.
Reserved for an incredibly special person, the Craft Guild of Chefs crowned Angela Hartnett our Special Award winner this year, for her continual outstanding contribution to the industry.
Watch our exclusive video of all the night's highlights below:
Join the action on social media by following the hashtag #CGCAwards and following us on Twitter @Craft_Guild.