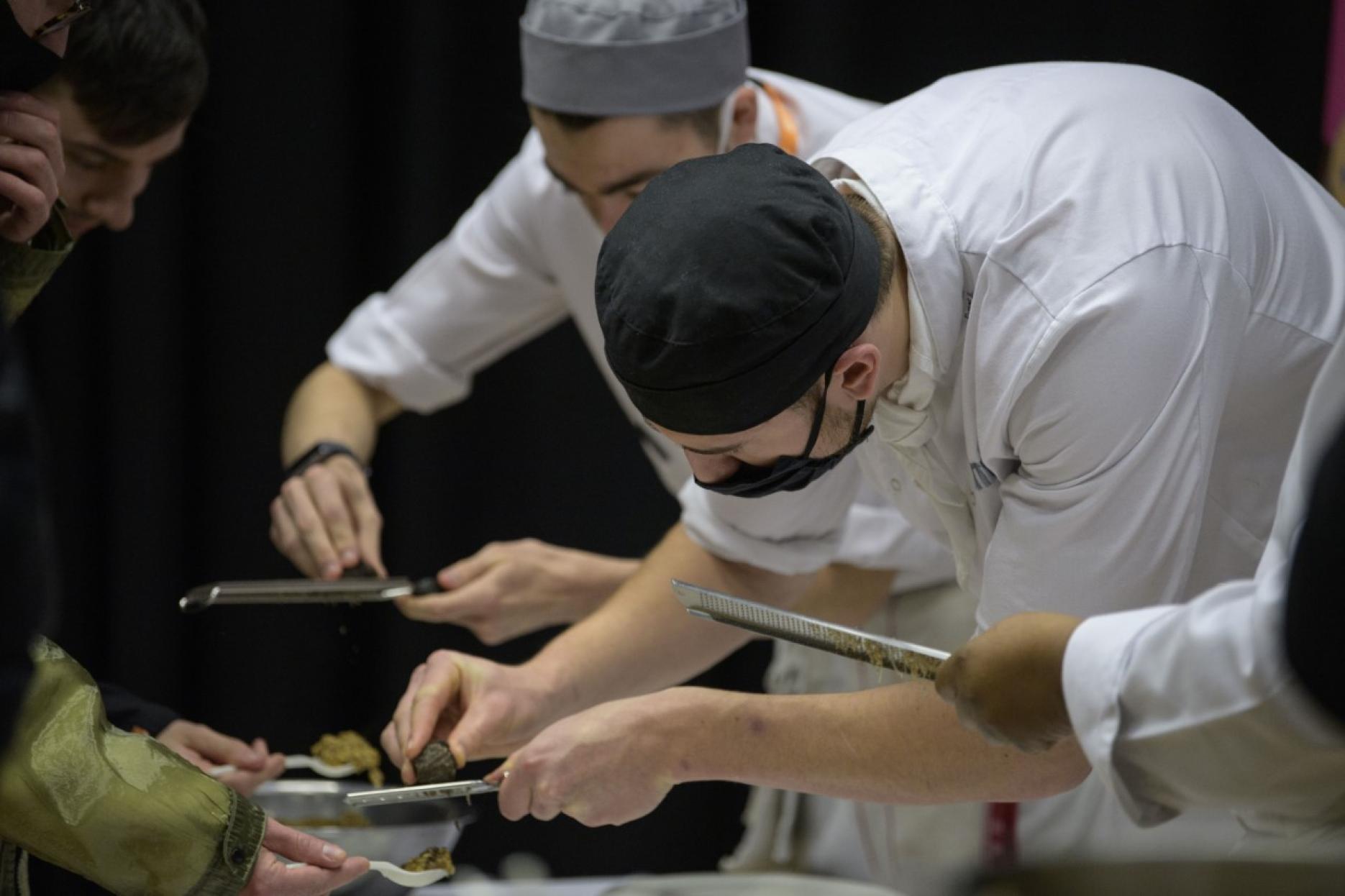 7th December 2021
Zest Quest Asia heads to Scotland for 'inspirational' Upskill Day
As part of the St. Andrew's Day celebrations (30 November), Tilda Foodservice joined founder of A Passion to Inspire Murray Chapman at Zest Quest Asia's first college based Upskill Day in more than 18 months.
Special chef-guests, Gary Maclean and Ross Sneddon led the educational day to 'inspire' the next generation of budding chefs. The students were also joined virtually by Cyrus Todiwala who shared a 'thought-provoking and inspirational' speech.
Hosted by City of Glasgow College, 120 student chefs from eight Scottish colleges were taken on a culinary journey to explore the Tilda professional range, which includes Arborio, Jasmine, Long Grain, Pure Basmati and Wholegrain Basmati.
Reflecting on the event, Chapman said: "On behalf of Zest Quest Asia – a massive thank you to City of Glasgow College and the fantastic support from May Donald and her team. A lot of hard work and time has gone into organising and executing this event but when you see the smiles on the faces of the students and lecturers, it makes it all so worthwhile.
"It was an exceptional day that has helped to inspire the future of our industry, and such a pleasure to be joined by Gary Maclean, Ross Sneddon and Cyrus Todiwala. And a special note to a very old friend Mark Poynton who sent 100g of fresh black truffle to finish the dish which we safely shared with all involved. Thank you also to all the lecturers who went out of their way and made a massive effort to be there for the event."
Zest Quest Asia is returning in 2022 in its original format, with colleges and student chefs encouraged to submit their entries now. For details on how to enter visit www.zestquestasia.org.
Gareth Jones, regional sales manager at Tilda Foodservice UK, added: "We brought the rice to life, taking it from a simple ingredient to an integral part of the dish. It's so rewarding to show students - and lecturers alike - what Tilda know about rice.
"We work with this fantastic grain every day and knowing that we've been able to teach these young chefs something new about its application and possibilities is a wonderful feeling. At the start of the day, we asked the students if they had tried wild black truffle and only a few put their hands up. It was a thrill to leave the college knowing that all students had been able to experience and learn something new."