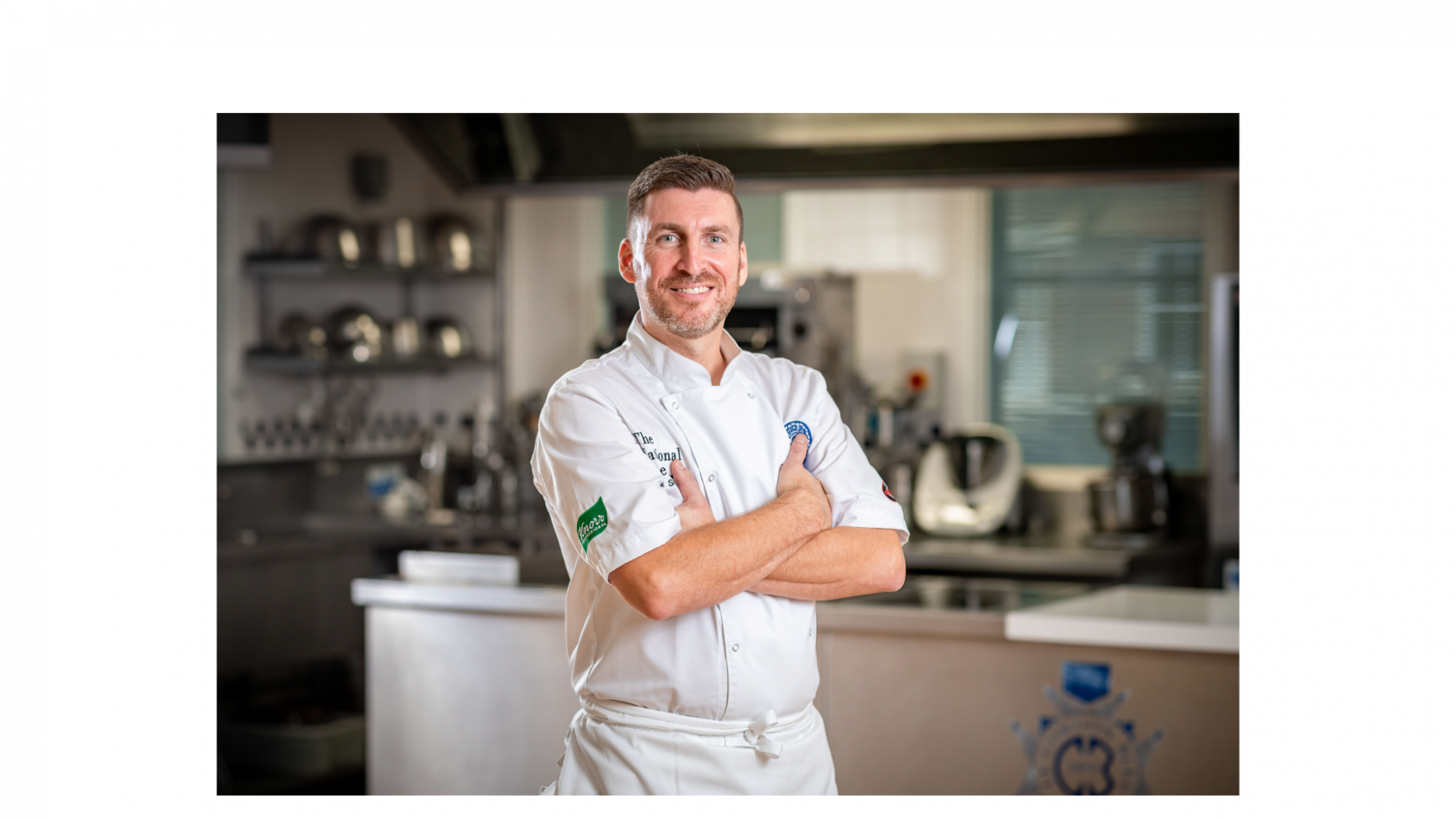 30th September 2020
Vacherin's Nick Smith crowned National Chef of the Year winner
In what has been described as the toughest event in the competition's 48-year history Nick Smith, head chef at Vacherin, has been crowned as the winner of the Craft Guild of Chefs National Chef of the Year.
As part of Hospitality Week the NCOTY final, which took place at Le Cordon Bleu earlier this month, was streamed to hundreds of the biggest names in hospitality.
Smith served a starter of Gilthead 'gazpacho' Heirloom tomato & cucumber, a main course of Romney Marsh lamb, roe ravigote, fennel, samphire and aster. For dessert he served Sweet Eve strawberry split, clotted cream, lemon and mint.  
His dishes impressed NCOTY head judge Paul Ainsworth, who was supported by judges including Clare Symth, Claude Bosi, Graham Hornigold, Frederick Forster, Russell Bateman and 2019 NCOTY Kuba Winkowski.
Ainsworth said: "It is a real honour to be chair of judges and crown Nick Smith as the winner. When I took on this role, I could never have imagined chefs would be facing the extreme challenges this pandemic has brought. It's hit our industry hard, but the fact these chefs put themselves forward to compete, despite such uncertainty in their professional and personal lives, is so inspiring.
"I loved the second stage where chefs had to sum themselves up in a few bites as this gave us an insight into the chefs' characters too. Winning NCOTY is about more than cooking delicious food, it's about being an ambassador for your industry and supporting others.
"We need winners like Nick to show the world what an amazing industry hospitality is, to encourage others to want to be chefs and to incentivise people to work hard to achieve their own personal dreams.
"Nick's attention to detail when cooking and the passion he has shown throughout this competition has been incredible. You could see how much this title means to him and he is a really deserving winner."
Smith received his winner's medal, £500 worth of Churchill products and a bespoke knife courtesy of Savernake Knives. He has also won the opportunity to create his own digital recipe book or have a media training session with opportunities to raise his profile up to the value of £7,500 working with Knorr® Professional and Unilever Food Solutions.
Continental Chef Supplies (CCS) and Valrhona collaborated to offer Smith a trip in 2021 to experience 'exquisite food' in one of the world's top restaurants.
David Mulcahy added: "We took the competition as our responsibility to help those chefs who needed a focus, a distraction and something to fill their time when life felt empty. When everything else was taken out of chefs' control, NCOTY has given them something to think about and work towards.
"It's been an awful but very special year for the competition and Nick is a remarkable winner. He's remained incredibly positive, focused on his family and done what he needed to do to help him get through this. We are delighted to welcome Nick to that long list of winners and have no doubt he's going to thrive as the National Chef of the Year in 2021."
New for this year was the Best Pastry Award, sponsored by Valrhona, which was also won by Smith for his Sweet Eve strawberry split, clotted cream, lemon and mint.
Knorr® Professional is the headline partner of National Chef of the Year and Alex Hall, executive chef UK & Ireland, commented: "This year's competition criteria shone a spotlight on something we're hugely passionate about as a business: the need for greater biodiversity in cooking.
"We are championing this with the Future 50 Foods – a Knorr initiative in partnership with the WWF. The finalists all had to incorporate at least one of the 50 most sustainable ingredients into their menus and we saw brilliant variety and creativity in doing so from all the competitors.
"By cooking with more sustainable ingredients, these chefs are leading the way in influencing how future generations of chefs cook, for a better food future."
Derek Johnstone, head chef at Borthwick Castle finished in second place, achieving a top three position for the third year running. April-Lily Partridge made history by becoming the highest female finisher in almost 50 years after achieving third place.  
NCOTY is run in partnership with Knorr® Professional and is supported by Les Vergers Boiron, CCS, Churchill, Direct Seafood, Evolve Recruitment, HIT Training, OpenTable, Santa Maria, UNOX, Valrhona, Winterhalter and WearerTech.