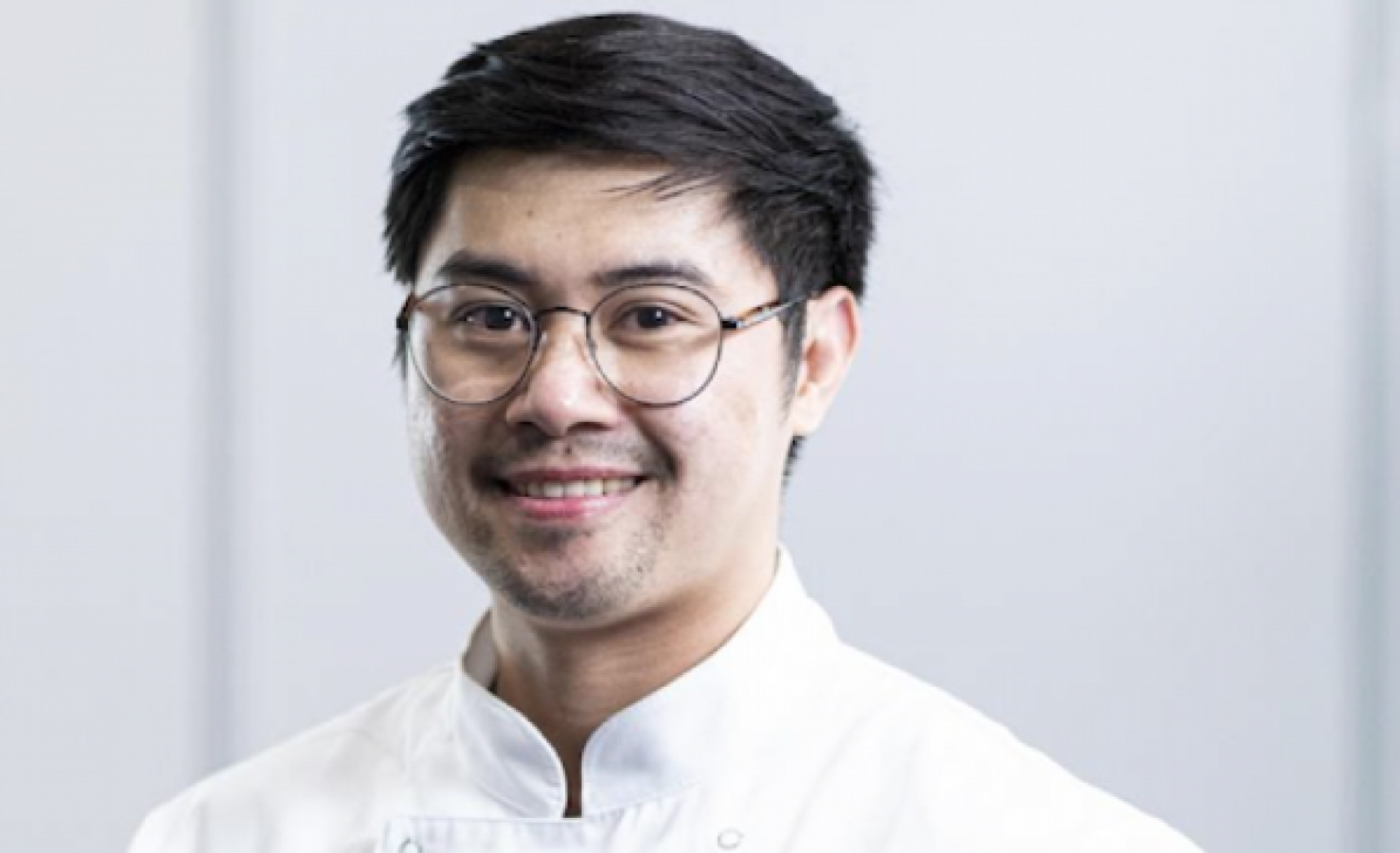 6th March 2020
Ronnel claims Sodexo Chef of the Year title
Hospitality head chef Ronnel Nulud has been named winner of the Sodexo Chef of the Year competition. He represents the Energy & Resources business segment of the services provider.
He was one of nine finalists who competed in a live cook off at this year's Hotel, Restaurant and Catering (HRC) show at ExCeL in London.
Nulud said: "I wasn't really expecting this today. After all our hard work over the past few months, and the competition's experience as a whole, I feel blessed to have won the 2020 title of Sodexo Chef of the Year. 
"My menu is inspired by my Asian heritage, with the plant-based starter posing quite a challenge for me. I am used to creating dishes with butter and fats, but I rose to the challenge and created my dumplings."
Nulud impressed judges with his 'Future 50' three-course menu consisting of Asian steamed dim sum, whole free-ranged chicken adobo and British poached pears with lemon sponge cake and pistachio crumb.
'Future 50' are ingredients identified by Sodexo's partners WWF and Knorr, that can help boost the nutritional value of meals while reducing the environmental impact of the food supply.
David Mulcahy, food development and innovation director at Sodexo, added: "We all wish a huge congratulations to Ronnel on winning the title and a massive well done to all those that participated in today's final. Ronnel's dedication to Sodexo's sustainable future has been demonstrated clearly through his food being delivered to such a high standard.
"All the chefs this year rose to the challenge of presenting plant-forward dishes, which is a testament to their determination, training and their supportive Sodexo colleagues around them." 
Nulud's win meant he left with not only the Chef of the Year title, but with a winner's trophy and an opportunity to take part in a professional development activity and a visit to a top UK restaurant.
In the run up to the final, all nine chefs from across Sodexo UK & Ireland competed in individual heats and participated in workshops, alongside a mentor day hosted by Sodexo client and event sponsor, Unilever.
All finalists received certificates, medals, a personalised chef jacket, a year's subscription to the Craft Guild of Chefs and an exclusive invitation to an innovation-training workshop, which will be held in May.
Sodexo Chef of the Year 2020 finalists:
Ronnel Nulud, hospitality head chef, Energy & Resources – gold best in class
Andy Clarkson, catering manager, Aliwall Barracks, Government & Agencies – gold runner-up
William Tinkler, sous chef, Eton College, Schools & Universities – silver second runner-up
David Humphreys, development chef, Tillery Valley Foods, Healthcare – silver
Alex Fellows, head chef, Woldingham School, Schools & Universities – silver and hygiene award
Oliver Keenan, senior relief chef, Paypal, Dublin & Dundalk, Corporate Services – bronze
Bruce Morrison, chef manager, Voyageur Spirit, Energy & Resources - bronze
Peter Ciszak, head chef, Keepers Restaurant at the Royal Academy of Arts, Sports & Leisure – bronze
Adam Collison, head chef, APL Alderley Park Ltd, Corporate Services – bronze