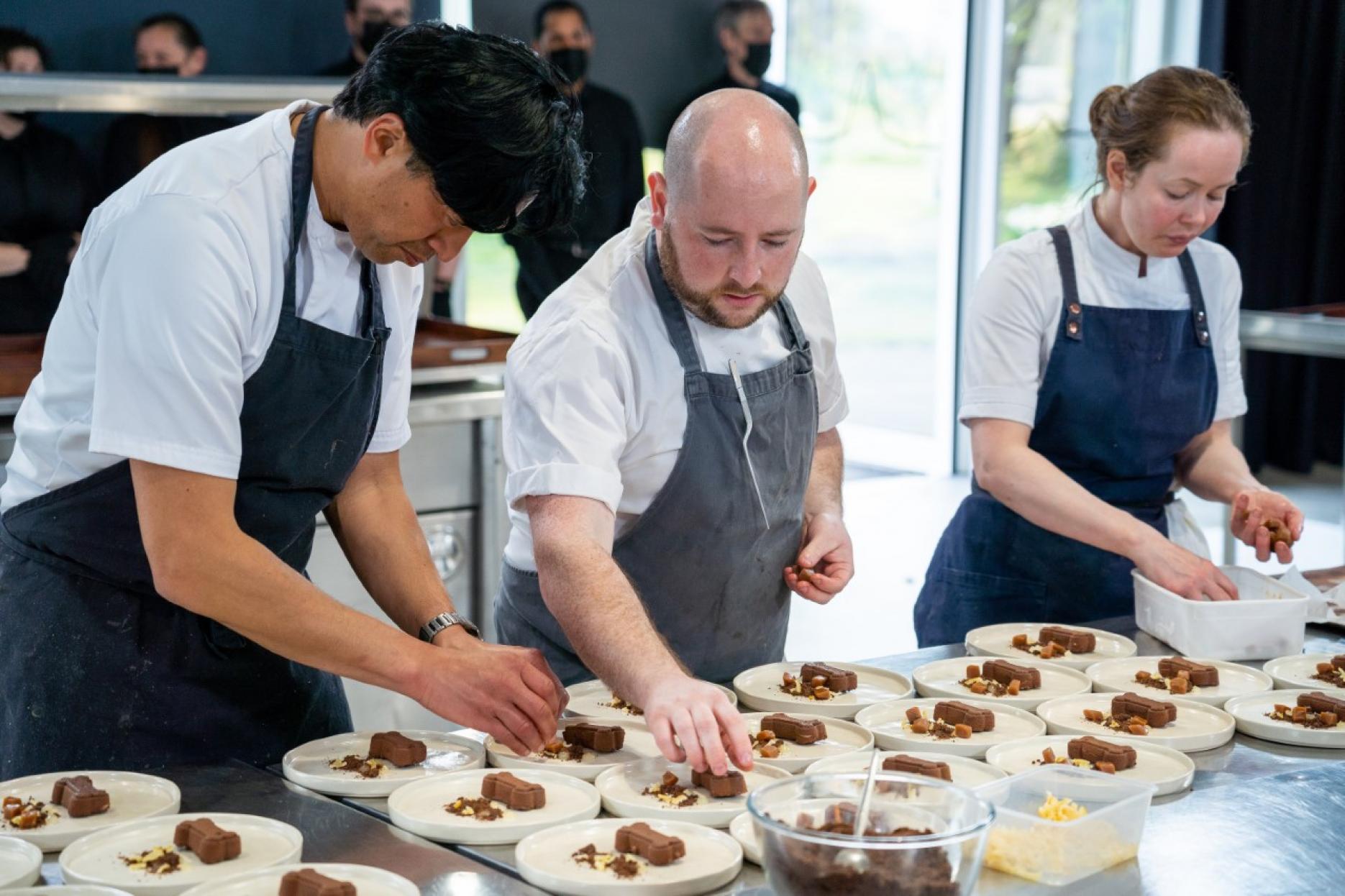 26th May 2021
North West chef crowned 'champion of champions' on Great British Menu
Rothay Manor's Dan McGeorge was crowned 'champion of champions' in the sixteenth series finale of BBC Two's Great British Menu.
Lake District based head chef McGeorge won the last course at the banquet with his dessert. 'Give A Dog A Bone' celebrates the training of the first four guide dogs by Muriel Crooke and Rosamund Bond at their modest lock-up garage in Wallasey, Merseyside, in 1931.
The dish featured a bone shaped milk chocolate mousse, with a miso caramel centre, sprayed in chocolate, served with a miso caramel sauce, salted caramel ice cream, honeycomb miso tuille and yuzu gel and zest.
Commenting on the win, he said: "To be recognised as 'champion of champions' is just mind blowing, especially after having cooked alongside some really amazing chefs who've produced some incredible food.
"It hasn't sunk in really and won't for a bit yet, but my family, my partner and daughter are over the moon for me and that means everything.''
The starter was won by Alex Bond, with his dish 'The Founding Father' a tribute to Robert Edwards, a pioneer of IVF. Roberta Hall-McCarron won with 'Maxwell's Colour Wheel', her tribute to James Clerk Maxwell.
Oli Marlow claimed the top spot for the main course with 'special delivery', his tribute to both the creation of the world wide web and the ingenuity of those working in the hospitality industry who rose to the challenges thrown at them by the pandemic.