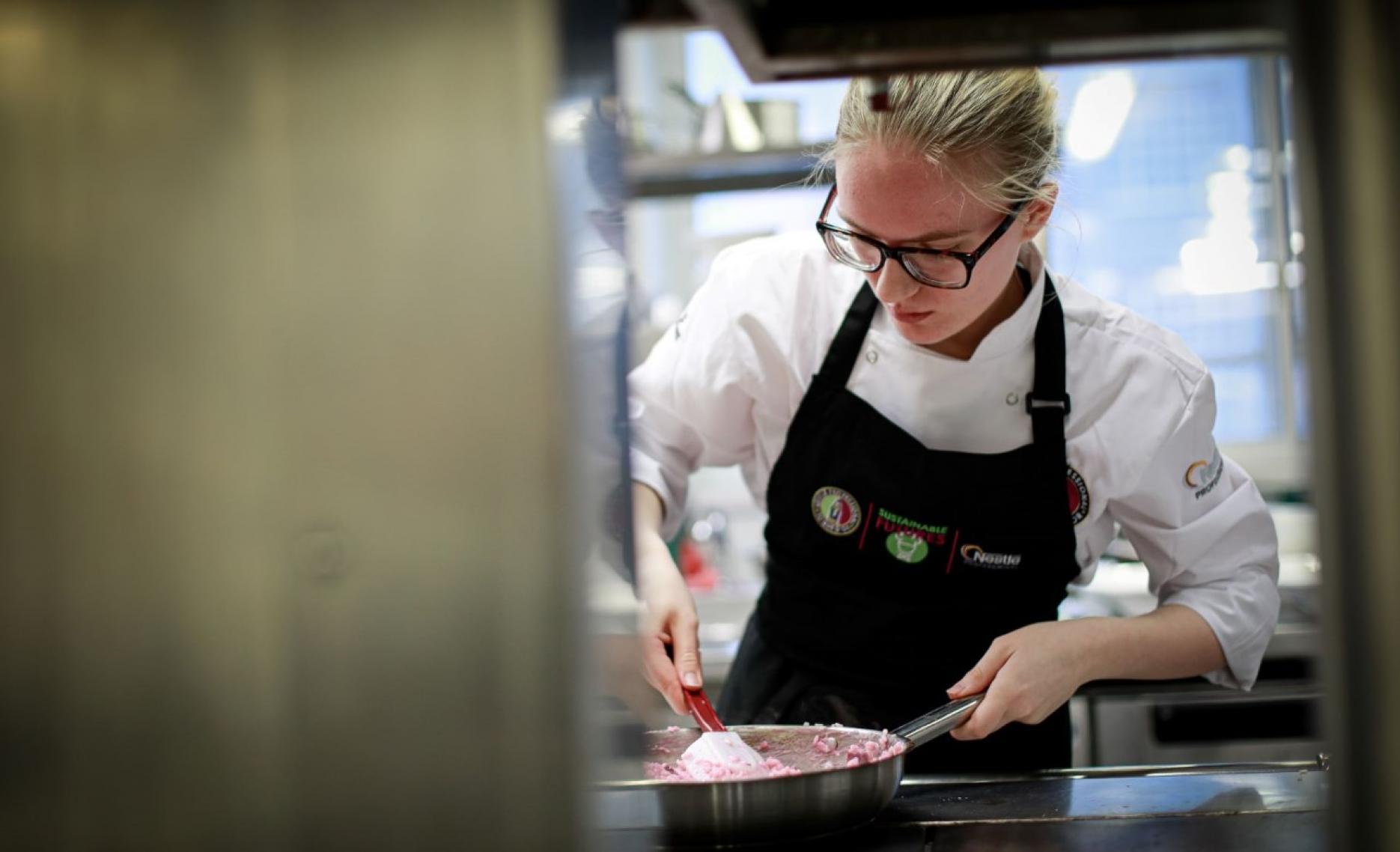 30th March 2021
Nestlé Professional Toque d'Or competition announces heats shortlist
Nestlé Professional has announced the shortlist of 'rising industry talent' that will compete in the heats of the 2021 Toque d'Or competition.
This year saw a record-breaking 956 entries from 40 colleges and 40 businesses. The heats welcome 112 students, apprentices and young professionals to take part in the next phase of the competition.
Katya Simmons, managing director of Nestlé Professional UK&I, said: "In what has been a challenging year for hospitality, I am delighted with the standard of entries we have received.
"The passion and dedication of each competitor is a credit to our industry, and I am excited to welcome them to the heats. We are proud to support the next generation and provide them with the opportunity to learn and grow in their career. Good luck to all of the 2021 competitors."
Judge Louisa Ellis has challenged the Back of House competitors to create their own vegetarian sauce to accompany her gnocchi dish and demonstrate why it is vegetarian, nutritional and sustainable. Front of House competitors will need to create a non-alcoholic, mixed drink based on a high-quality Jasmine Green Tea. 
Judge and drinks expert Alison Taffs will be looking for competitors to consider the nutritional content in their drinks by keeping sugar levels to a minimum. All competitors will also be asked to bring their dishes and drink to life via a digital challenge by creating a video and a post to present their dishes.
All competitors will take part in the virtual cooking/drinks challenge on 15th April. Once complete, they will package their dishes/drinks for distribution through OLIO, the online platform that connects neighbours and businesses with each other to reduce food waste.
The finalists for the Toque d'Or competition will be announced on 30 April 2021.