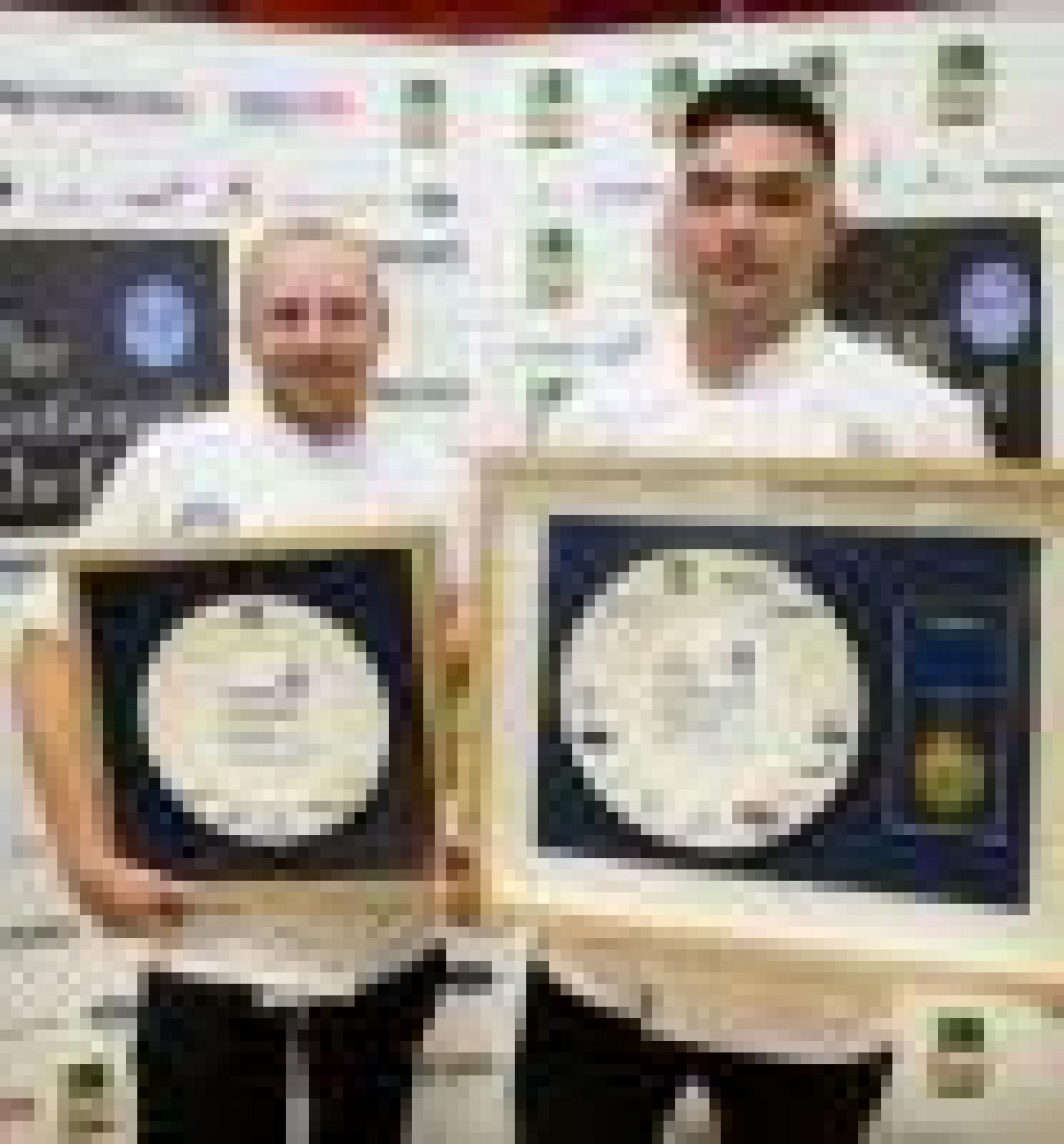 1st February 2018
National Chef of the Year 2018
The Craft Guild of Chefs crowned the winners of its 2018 National Chef of the Year (NCOTY) and Young National Chef of the Year (YNCOTY) competitions on 3 October, after a two-hour, final cook-off at The Restaurant Show 2017.
Taking home the title of National Chef of the Year, Luke Selby – Graduate Award winner in 2013 and Young National Chef of the Year in 2014 – impressed judges with his three-course meal comprising: a starter of sea vegetable minestrone, mussels and farfalle pasta served with a poached scallop, British caviar and a lemongrass scented buttermilk sauce; main course of roasted fallow deer, blackberry, celeriac, sprouts and bacon served with a venison sauce and finished with chocolate; and a dessert of warm walnut almondine, ginger infused bramley purée, caramelised cox apple filled with an apple compote with cinnamon and ginger ice cream.
He said: "I am speechless. The National Chef of the Year is such a fantastic competition. I wasn't expecting it at all and I'm blown away that I've now won both competitions. I've been practising every single day for the last few weeks so am looking forward to celebrating and then getting some rest."
Also impressing the panel of 20 judges, including Tom Kerridge, Sat Bains and former NCOTY winners, Simon Hulstone and Frederick Forster, was runner-up Adam Thomason (head chef at Restaurant Associates – Deloitte) and Simon Webb, head chef at Private Dining at Langham Hotel, who came in third place.
Chair of judges and executive chef of Belmond Le Manoir aux Quat'Saisons, Gary Jones, said: "I have loved being the chair of judges today - the competition just gets better every year and it truly is an incredible event. The National Chef of the Year is brilliant for the industry and everyone involved are great ambassadors in showing the skills today's chefs bring to hospitality.
"We had some young judges involved this year and they worked alongside the more experienced, established judges, and it has been very successful. The way Luke Selby is so focused is unique for such a young guy and it is a huge achievement to win both young and senior titles."  
As well as taking home the winning title, Selby has also been awarded his own recipe book and media training session from KNORR; an all-expenses paid trip to Mexico from Lockhart Catering; two days in Switzerland for the Nespresso Chef Academy Training Programme; an exclusively designed and framed winners plate and medal; £500 worth of Churchill product; the opportunity to design his own chocolate in the Cacao Barry Or Noir lab; a meal for two at Petrus; guest appearance at Le Cordon Bleu London's culinary school, as well as one year's membership to the Craft Guild of Chefs.
Also celebrating his win was Northcote Manor's junior sous chef, Danny Young, who was crowned Young National Chef of the Year after finishing in second and third place the past two years. He said: "To be honest, it's not really sunk in yet. This is the third time I have competed in The Young National Chef of the Year and I've worked so hard over the last few months to develop my skills."
Arthur Bridgeman Quin, junior sous chef at The Punchbowl Inn was announced in second place and Thomas Reeves, chef de partie at L'Enclume in third.
Organiser and vice president of the Craft Guild of Chefs, David Mulcahy, said: "I think this year has been one of the most hotly anticipated finals we've seen for some time. The level of cooking was incredible and all ten finalists gave our judges a very difficult task.
"The reason we have The Young National Chef of the Year is so that we have a pipeline coming through for competitors who want to go on and aim for the senior competition. The Craft Guild of Chefs support chefs at every level from school to early stages of their career to special moments like we've witnessed today." 
Young National Chef of the Year ambassador, Mark Sargeant, added: "It's been an exciting and close final, and the future of the industry is in safe hands with these chefs. Something that really stands out to me today is seeing previous winners of this competition battling it out in the senior final and of course, Luke Selby going on to win it is the icing on the cake for YNCOTY.
"Winning this title is simply the start of what will be a long and successful culinary career and I'll certainly be following Danny Young over the coming years to see where this title takes them."