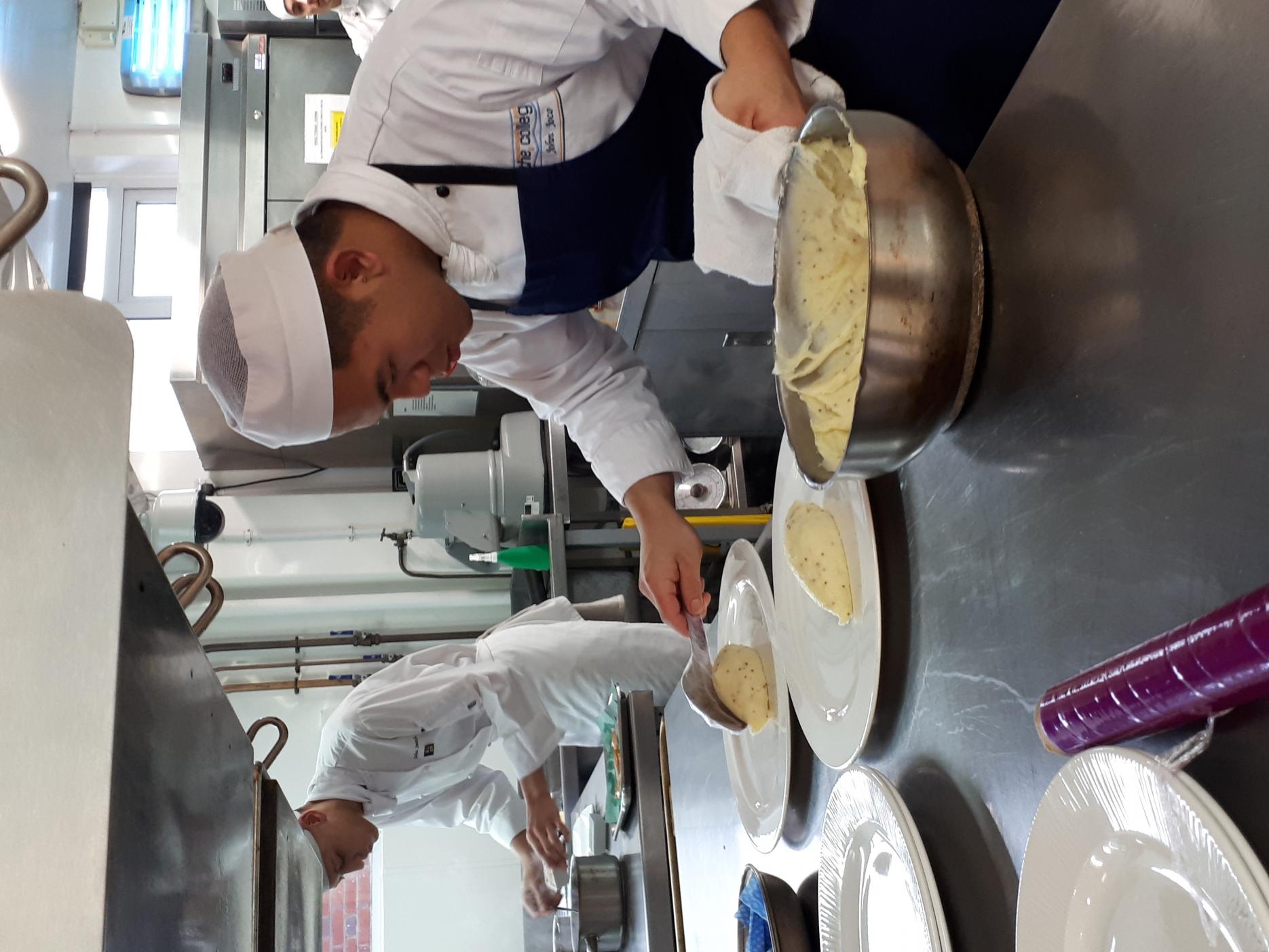 8th February 2019
Major Series 2019 kicks off
Major Series 2019 got off to an 'excellent' start (25 January), as 50 student chefs from Bournemouth & Poole and Highbury colleges competed for their place in the final set to take place at Hotelympia 2020.
Co-run by Major Series and the Craft Guild of Chefs, each of the challenges, including the chicken, street food and pasta, showcased the students' "unique" takes on the briefs and that they had a "good understanding" of Major products and taken the time to experiment with them.
Adam Marki-Fejes, 2018 winner and judge of the chicken challenge, commented: "I thought the standard today was very good. I think Bournemouth & Poole and Highbury always work to a high standard and I really enjoyed judging."
Wayne Harris, chairman of the judges for the Craft Guild of Chefs, added: "The new (Live Skills) class was well received by students and lecturers alike. The enthusiasm shown by the competitors was first class and they came up with some great dessert ideas using the Major Fruit Bases."
Having impressed judges with his pan-roasted chicken breast with honey, lemon and mustard mash, heritage carrots and Major Veal Jus, Bournemouth & Poole College student, John Joco, was awarded a gold medal and a place in the 2020 final.
The full list of winners is as below:
Major Chicken Challenge: John Joco, Bournemouth & Poole College
Major Chicken Challenge Runner Up: Ayesha Khan, Highbury College
Major Street Food Challenge: Isabelle Ward Giles, Bournemouth & Poole College
Major Pasta Challenge: Callum Vears, Bournemouth & Poole College
Major Live Skills: Harriet Morgan, Bournemouth & Poole College
Best Overall Static: Brendon Peatman, Bournemouth & Poole College