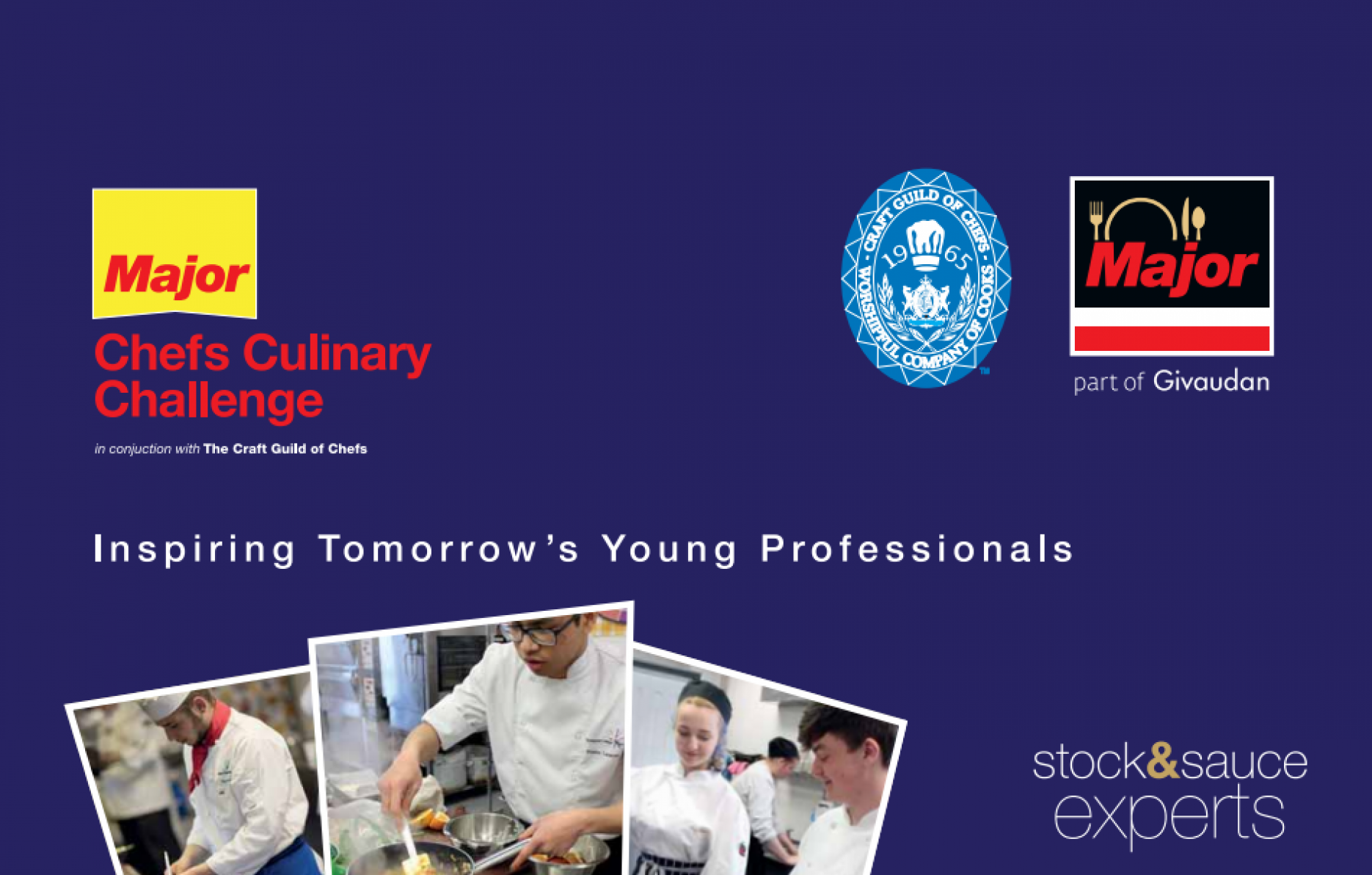 24th July 2023
Major Chefs Culinary Challenge 2024 opens for entry
The 2024 Major Culinary Challenge Competition, held in conjunction with the Craft Guild of Chefs, has opened for entries.
The competition is open to junior and senior student chefs of varying skill levels. Entrants will receive coaching from some of the top chefs in the industry and students can enter as many classes as they wish.
The winner and runner-up of the Major Main Course Challenge will go through to the live national final at the HRC Show in London. The venues for the competition include The Sheffield College, New Durham College, Eastleigh College and South Devon College.  
Wayne Harris, chairman of judges for the Craft Guild of Chefs, said: "The competition is a great opportunity for up and coming chefs to showcase their skills, creating new dishes using the fantastic array of products that Major have to offer. With support from the Craft Guild of Chefs, young chefs competing at this competition have also progressed to national and international competitions.
"My advice to those who may be thinking of entering is: go on, pluck up the courage either as individuals or as a team in our new class, showcase your talents and let us continue to make out industry even greater."
The classes include:
Hot Chicken Class
Street Food Challenge
Prawn Verrine Class
Coffee Shop Roulade
Bakery Class
Petit Four Team Challenge
Restaurant Skills
Coffee Shop Challenge
If you are interested in entering, fill out the entry form below.