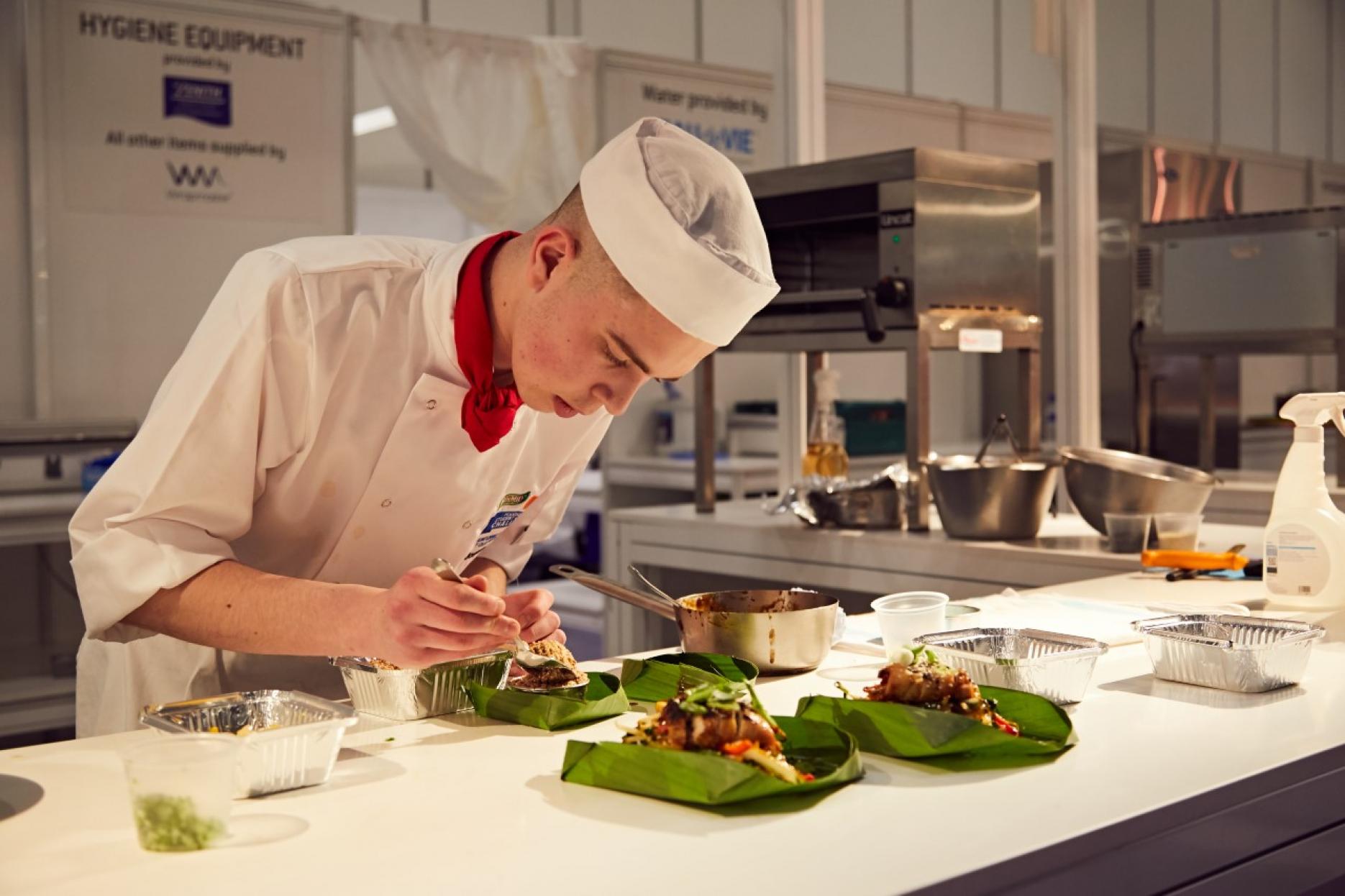 27th January 2020
Last call for entries for International Salon Culinaire
Entries for the International Salon Culinaire competition close on 31 January 2020.
The International Salon Culinaire takes place at the Hotel, Restaurant & Catering Show at ExCeL London from 3-5 March 2020.  The competition remains 'one of the UK's most prestigious' programmes of chef competitions with over 100 different competition classes taking place over a three-day period. 
For the first time, HRC is working in partnership with FEA (Foodservice Equipment Association) and their members to provide kitchen equipment for competing chefs to use throughout the competition. 
The competition aims to support the hospitality industry and it has grown in popularity with more entries year on year. This year there is predicted to be 1,000 chefs competing with previous winners including Gordon Ramsey, Adam Smith and Anthony Worrall-Thompson. 
The competitions are judged by over 90 of the UK's 'most esteemed' industry chefs all of whom are members of partner associations- The Craft Guild of Chefs, The British Culinary Federation, The Royal Academy of Culinary Arts and The Association of Pastry Chefs. 
The Skills Theatre is dedicated to chefs at the start of their career and through a range of cold live competitions chefs will be able to practice their skills. The Salon Display will showcase static culinary creations from senior, junior and student chefs. 
Nick Vadis, culinary director at Compass Group, said: "The Salon Culinaire has provided our chefs with an opportunity to demonstrate the breadth of talent and skills being developed within our business. 
"It's excellent to see our chefs come away with an array of awards, and I'm always extremely proud of every chef that takes part in the competition."
The Live Theatre has ten adjacent workshops that will feature hot live classes throughout the three-day event. Steve Munkley, vice president of the Craft Guild of Chefs, will be curating the programme of competitions where chefs will showcase skills they can apply to modern-day professional kitchens. 
For more information about the International Salon Culinaire, visit: https://www.hrc.co.uk/international-salon-culinaire.