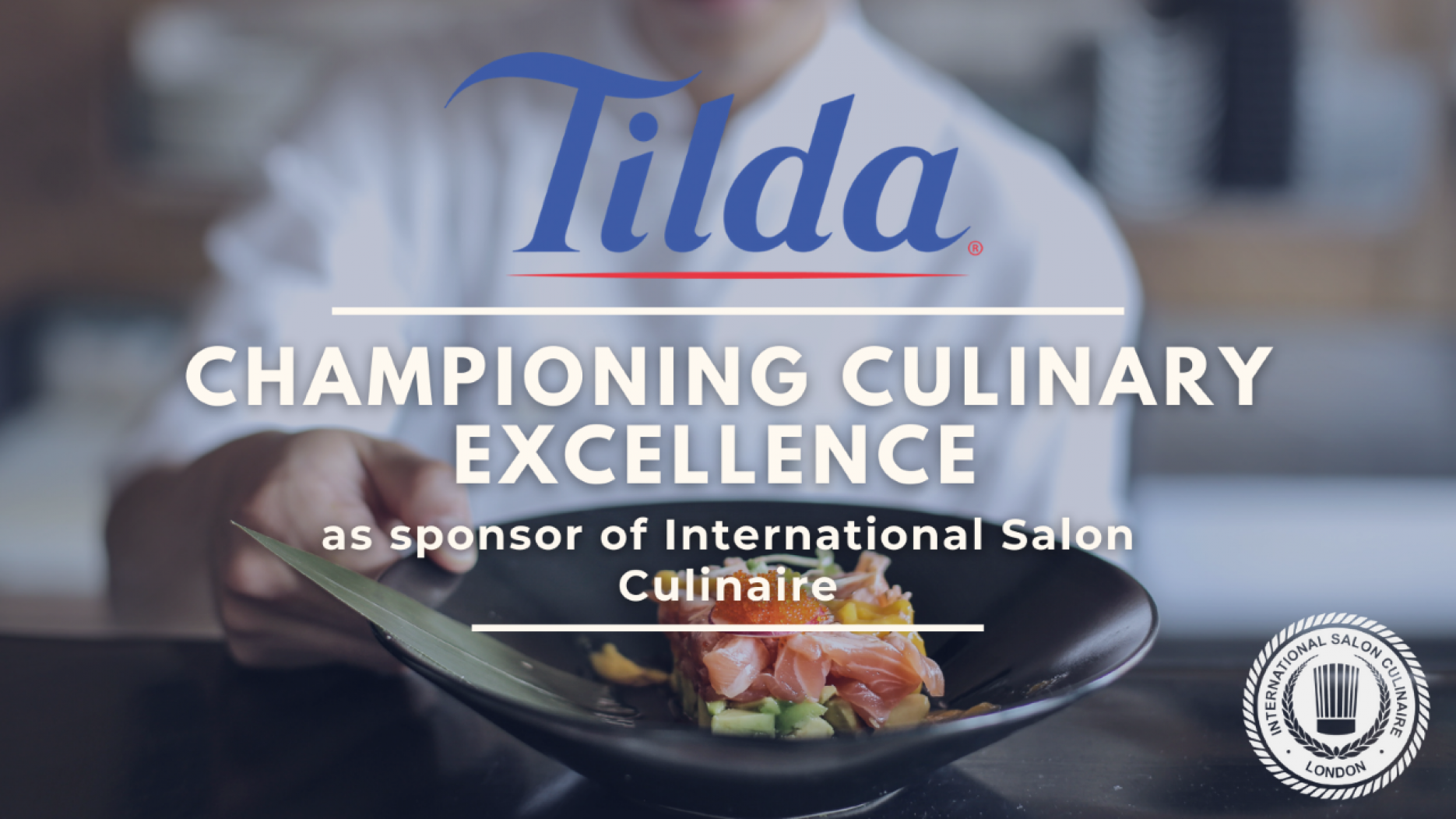 20th May 2021
Entries closing for Tilda Chef Team of the Year 2021 competition
The entry deadline for the Tilda Chef Team of the Year competition is drawing closer, with teams required to enter before the 28 May 2021 deadline.
With a two night trip to Italy to win, as well as the Tilda blue trophy up for grabs, chefs can register for the competition by visiting Salon Culinaire's website.
The live final will take place on 9 June at the University of West London where the competing teams will have 45 minutes to prepare four portions of a main and dessert.
The judging panel will be looking for chef teams who 'embrace global cuisines, celebrate creativity and have exquisite flavours', whilst using Tilda rice at the heart of each dish.  
Annette Coggins, head of foodservice at Tilda, said: "There is a buzz of anticipation for the final and we're urging those last few teams to throw their hats into the ring for the chance to be crowned this year's Tilda Chef Team of the Year and join our winners' circle! This is a fantastic competition that allows chef duos to really show off their craft and see the full potential of rice.
"We can't wait to see what the competing chef teams come up with this year and how they'll use our rice! The speciality range is so versatile and will enable chefs to experiment with such a huge variety of flavours and techniques – we've seen fantastic entries over the years and we're so excited for what this year will bring!"