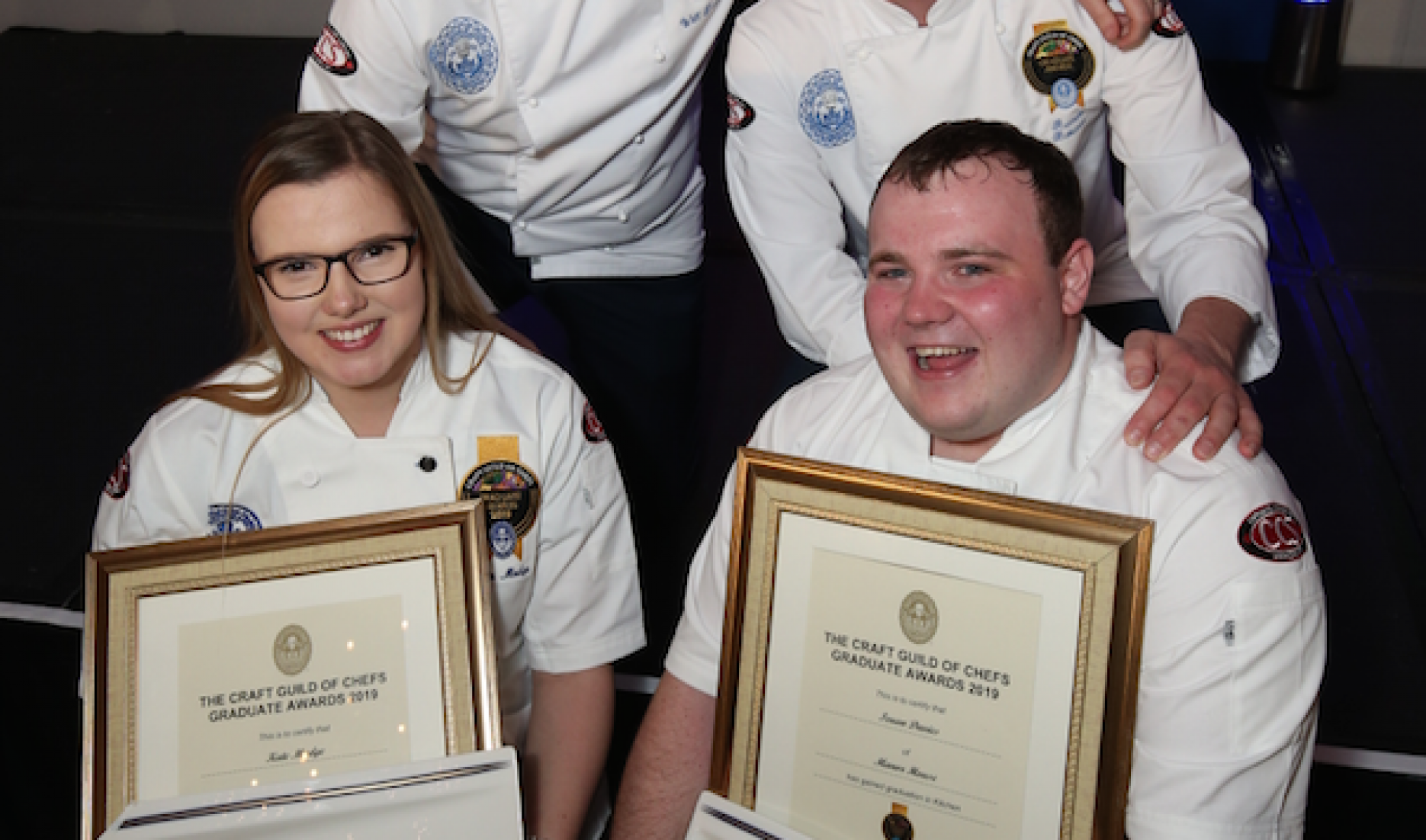 17th January 2020
Craft Guild of Chefs reveals new age limit as it launches Graduate Awards 2020
For 2020, the Craft Guild of Chefs has introduced a new age limit of 25 to its kitchen and pastry chefs entering the Graduate Awards to better reflect industry trends.
The Guild recognises many chefs are beginning their culinary careers later due to national changes to the school leaving age and chefs preferring to gain work experience before entering competitions. 
To give more young chefs the opportunity to get involved the organisers have extended the age limit to 25. Entry is now open for the 2020 Awards with young chefs having the choice to compete in either the Kitchen or Pastry Exam.  
Steve Munkley, vice-president of the Craft Guild of Chefs, said: "This new age limit of 25 will give more chefs the opportunity to get involved and we hope to see some chefs who have come very close to making the grade in the past give it another go. 
"Senior chefs have told me that the Graduate Awards helps retain staff for longer as young chefs value the support of their mentor throughout the process. This makes events like this absolutely key during a time when retaining young talent is becoming an increasing challenge."
Those who advance to the final exam will be taken on a culinary trip to Surrey, Sussex and the South Coast where they will have the opportunity to visit local suppliers, watch a series of masterclasses and enjoy an overnight stay. 
Russell Bateman will continue his role as chair of examiners for 2020 and he added: "Every year I encourage dedicated young members of my team to get involved with the Graduate Awards. As a mentor, I see them grow both personally and professionally during the process.
"I think the move to increase the upper age limit shows how these awards are constantly being tweaked and adapted to meet industry demand. That's why every year they go from strength to strength and we find the UK's most impressive young talent."
Chefs need to complete a short entry form and confirm who their mentor will be. To enter the Graduate Awards 2020, chefs should complete the entry form at http://bit.ly/CGCGrads20 before the 3 April 2020 deadline. 
Will Torrent will lead the examiners in the Pastry Graduate Award and he commented: "It's good to be back at the helm of the 2020 Pastry Exam. Last year the standard was fantastic, and I introduced some amazing fellow judges to the competition who could offer so much expertise and encouragement to chefs in the early stages of their career. 
"Pastry chefs from across the UK should be entering these awards and showing the hospitality industry how special the pastry sector is."
You can follow all the Graduate Awards action on social media using the hashtag #CGCGradAwards.