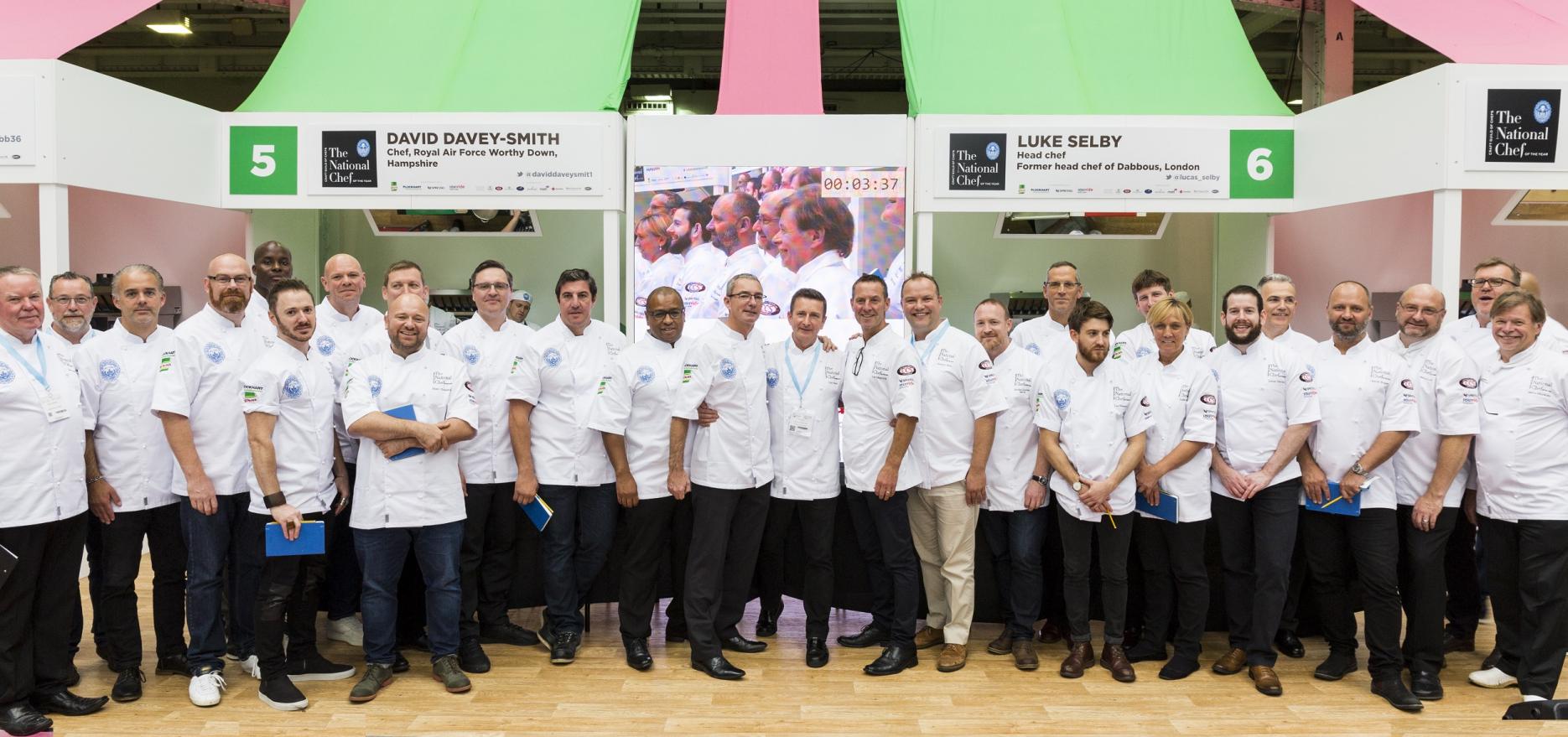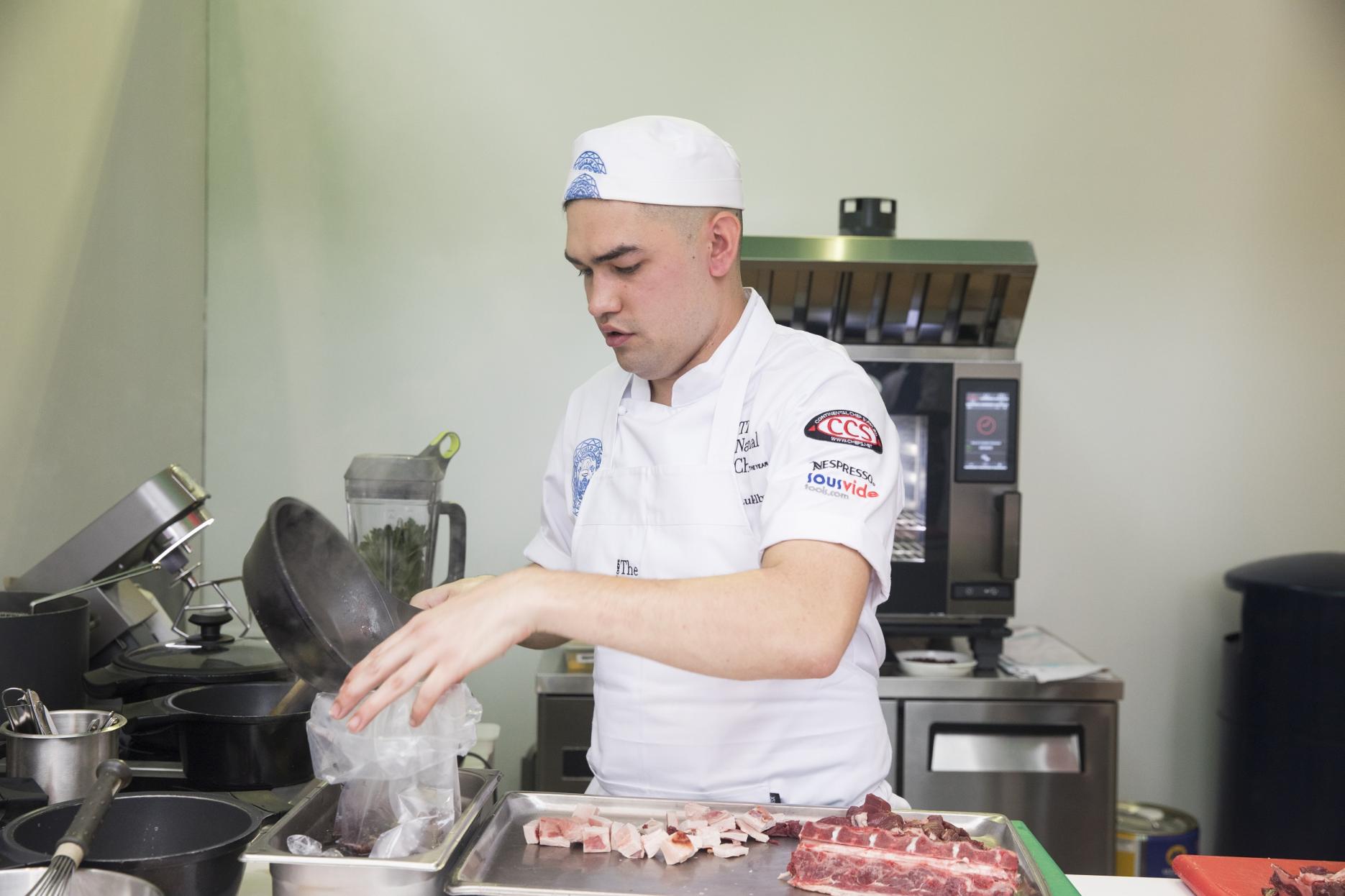 1st February 2018
Craft Guild of Chefs officially opens 2019 National Chef of the Year
The heat is on as the Craft Guild of Chefs has officially opened entries for its 2019 National Chef of the Year (NCOTY) – encouraging chefs aged 24 and over and from all areas of the hospitality industry to submit.
Following an unforgettable 2017, which saw Lucas Selby take home the highly prestigious title, this year's competition requires participants to produce a creative menu for two, including a seasonal plant-based vegetarian starter; lamb main course and modern 'floating island' dessert incorporating a seasonal fruit of their choice.
It comprises four tough semi-finals – where the 40 shortlisted competitors will cook a three-course meal in just two hours – with ten chefs going through to the live final at The Restaurant Show on 2 October.
To enter, chefs must submit entries to www.nationalchefoftheyear.co.uk by 30 March, with full details of the brief and all forms also available.
Chair of the judges and executive head chef at Belmond Le Manoir, Gary Jones, explained: "The focus has been on two key things this year – showcasing our exceptional British produce and evolving chefs's skills.
"I feel passionate about this brief and believe it will display the emerging talent that our UK chefs have to offer. I look forward to seeing how each individual chef interprets the brief to their own style.
"The written entries must entice our judges as only 40 chefs will be selected to compete in the semis and only 10 will reach the final. So keep it brilliantly simple, on point, on time and true to your own culinary flair. Get ready to impress our judges as NCOTY opens so many opportunities and I can't wait to help judge some of the most-talented up and coming chefs in the UK."
Now in its 46th year, the competition has previously crowned world-renowned chefs: Gordon Ramsay, Mark Sargeant, Simon Hulstone, Alyn Williams, Russell Bateman and latest Michelin starred recipient, Hrishikesh Desai, winners, with 2018 winner, Selby, commenting: "Winning the title of National Chef of the Year has always been an ambition of mine since I took the YNCOTY crown back in 2014.
"Having followed the careers of previous winners, I have seen the doors this competition opens. While it was the hardest competition I've ever done, it was absolutely worth it to hear my name called out and I would recommend the experience to all chefs."
Encouraging all chefs to enter, CGOC Vice-President and NCOTY organiser, David Mulcahy added: "We've seen some of the most talented chefs join the list of winners in National Chef of the Year and last year was no exception.
"Lucas Selby is definitely a chef to watch having also earned the Graduate Award, Young National Chef of the Year (YNCOTY) and Roux Scholarship. But we need a new chef to follow in Luke's footsteps and are proud to launch this year's campaign.
"We've worked hard to put together a brief that will truly show what this competition is all about – the best produce, classic skills and seasonality. I challenge all UK chefs to push themselves out into the spotlight and enter, as whatever stage you get to, NCOTY provides opportunities that will define careers."
Key dates:
18 May - 40 shortlisted semi-finalists revealed
12 June - Sheffield College heat
19 June - Le Cordon Bleu, London heat
2 October - National Chef of the Year final at The Restaurant Show
For more information or to enter, please click here.