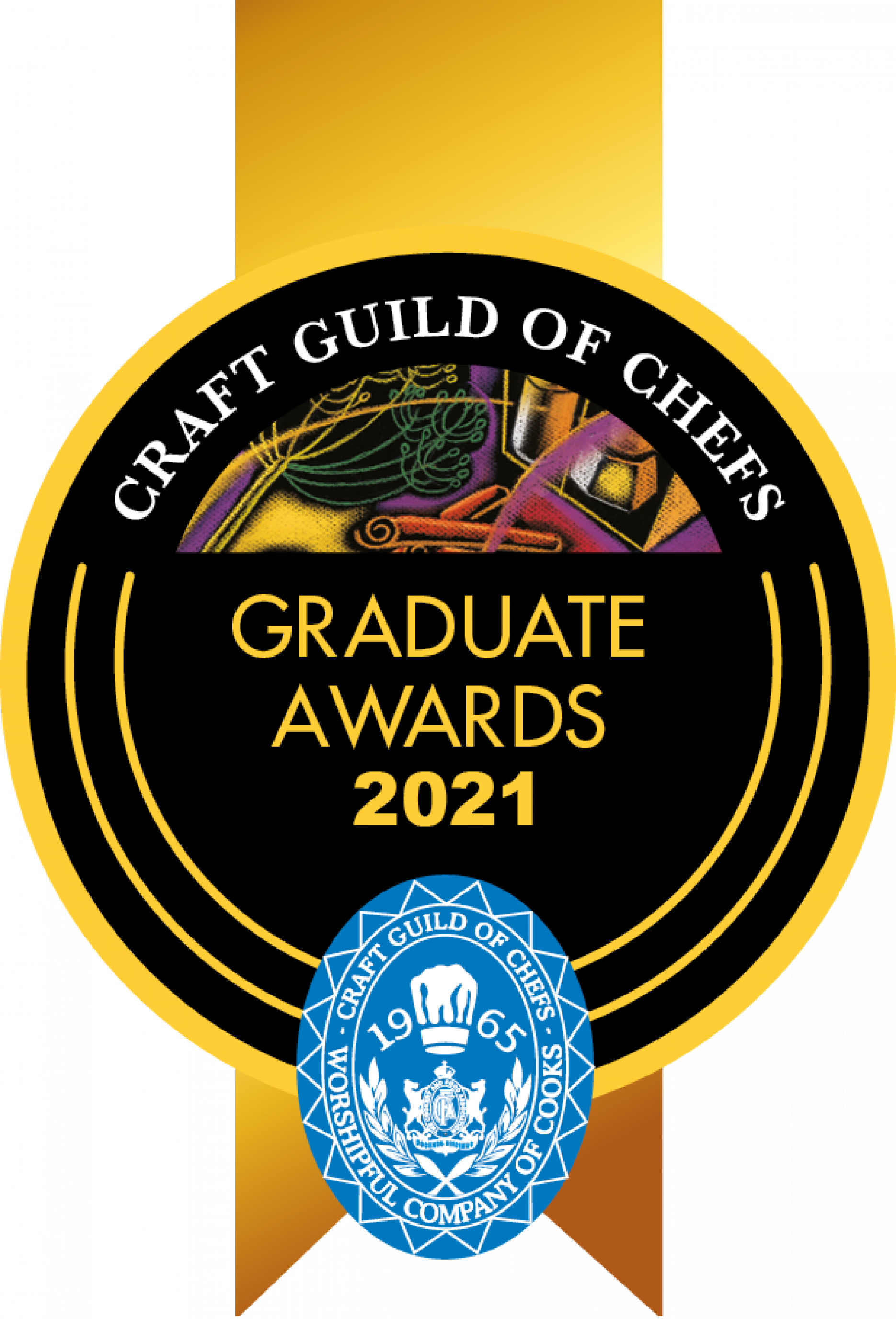 11th March 2021
Craft Guild of Chefs launches 2021 Graduate Awards
The Craft Guild of Chefs Graduate Awards was one of the few face-to-face culinary events that took place in 2020 and it is back with a 'bang' for 2021.
The 2020 Graduate Awards received positive feedback as the event gave chefs 'focus, hope and positivity' during the Covid-19 pandemic. During the last 17 years, over 80 chefs have achieved the Graduate Award and the Craft Guild of Chefs is hoping to see more names added to that hall of fame later this year.
Chefs under 25 are invited to enter the educational award, which allows them to develop their skills. Russell Bateman and Will Torrent will examine the kitchen and pastry entrants. Entries open today until Friday 30th April via a short online entry form.
At the heats and final exam, chefs will complete a series of challenges to try and make the grade. It includes a paper exam, butchery and fishmongery tasks and the chance to create their own dishes with a mystery basket of ingredients, whilst following a recipe for a dessert.
Former Graduate Awards achievers have gone on to compete in a number of prestigious competitions including Young National Chef of the Year and World Skills. It's also helped chefs to further their culinary careers with this industry-wide recognition on their CVs.
Founder of the Graduate Award, Steve Munkley, is appealing to all senior chefs to encourage their young talent to get involved. The skills and confidence they develop throughout this journey will be valuable to brigades across the UK.
An 'inspiring' online mentoring portal is being created with culinary leaders and suppliers sharing skills videos to help chefs through the process. Finalists will also have access to individual mentoring and peer support via WhatsApp, if required, to help them achieve that all important pass mark of 85%.
Munkley commented: "The focus for this year is looking at the key industry trends and bringing these into the event. For example, we'll be exploring food wastage, sustainability and some plant-based options as we know these are all hot topics in kitchens across the UK.
"It's important that initiatives like the Graduate Awards tackle these issues and give chefs the opportunity to practise skills as we face several more months of uncertainty.
"The pandemic has also had an impact on mental health and the Graduate Awards give chefs something to work towards and set their minds to. All the skills they work on will help them when they are back in their kitchens, where they belong."
The Graduate Awards would not be able to happen without the businesses who sponsor the event. For 2021 the event is supported by The London Meat Co, Oranka, Savoy Education Trust, Reynolds, Quorn, Meiko UK, Essential Cuisine, City and Guilds, Robert Welch, Villeroy and Boch, CCS, Mars Foods, James Knight of Mayfair, Robot Coupe, Cobra Beer, Pan Artisan, and Crosbys.
To enter the 2021 Graduate Awards, visit here.