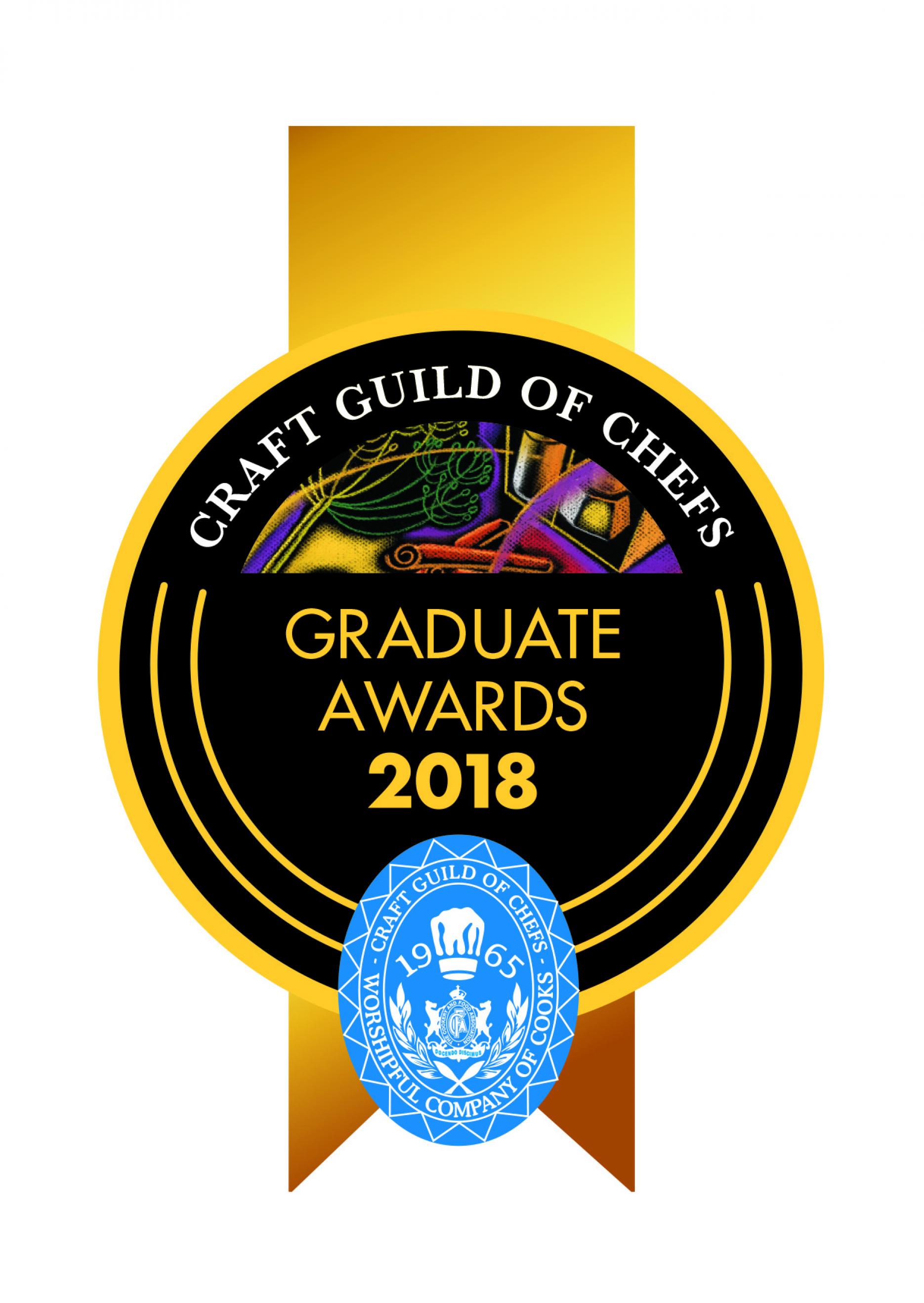 24th January 2018
Craft Guild of Chefs Graduate Awards 2018 now open for entry
The Craft Guild of Chefs is excited to announce that we are now accepting entries for our Graduate Awards 2018 - searching for the UK's most talented chefs who have the knowledge and passion to develop their skills further.
Founded by executive chef at The Royal Garden Hotel, Steve Munkley in 2002, the culinary awards look for young chefs (aged 23 and under) who have completed their basic qualifications and are now in employment. Undertaking a series of practical challenges and a formal paper examination, entrants must impress judges, including Chair of Examiners, Russell Bateman and the new Chair of Pastry Examiners, Will Torrent, to achieve the 85% pass mark and join the 63 chefs in the awards Hall of Fame.
With a choice of two examinations – the kitchen and pastry award – candidates must submit entries by 1 April 2018 by completing the short online form here: http://bit.ly/CGCGradAwards18.
All finalists will be invited to a two-day mentoring event in Somerset, where they will be treated to an unforgettable culinary experience and the chance to develop their skills in preparation of the final examination.
Vice-president of the Craft Guild of Chefs, Steve Munkley, said: "I always follow the careers of the chefs who have been through the Graduate Awards and in just the last few years, we've seen many success stories.
"This includes Danny Hoang and Ruth Hansom taking the Young National Chef of the Year (YNCOTY) title, former YNCOTY Ben Champkin making his first National Chef of the Year (NCOTY) final and Lucas Selby going on to do the treble by winning YNCOTY, The Roux Scholarship and NCOTY.
"I am a strong believer that the Graduate Awards provide the perfect foundation for ambitious chefs who want to develop their skills for their day jobs, future careers and competitions."
Will Torrent, the newly appointed Chair of Pastry Examiners, added: "Having watched the success of the first few pastry graduates and what they have gone on to achieve, we are excited to see who will make the grade in 2018.
"Our first highest achiever, Kacey Bignell, recognised the impact of getting out of your comfort zone and pushing yourself into the spotlight and has made huge leaps in her career over the last few years, including judging last year's final.
"However, whatever stage you get to, it's an absolute guarantee that you will learn new skills and develop your confidence, so I would encourage all young, dedicated pastry chefs to enter. I am proud to be leading the team of examiners in the Pastry Graduate Award and am passionate about attracting pastry chefs into the industry and helping develop their skills."
Entries are now open until 1 April 2018 via http://bit.ly/CGCGradAwards18 - please note, all candidates must provide reference details for their current employer.
As always, The Craft Guild encourages industry leaders to play their part by becoming mentors and advising young talent from their kitchens to put themselves forward.

We look forward to receiving your entries and watching this year's Awards unfold. Best of luck to all involved!