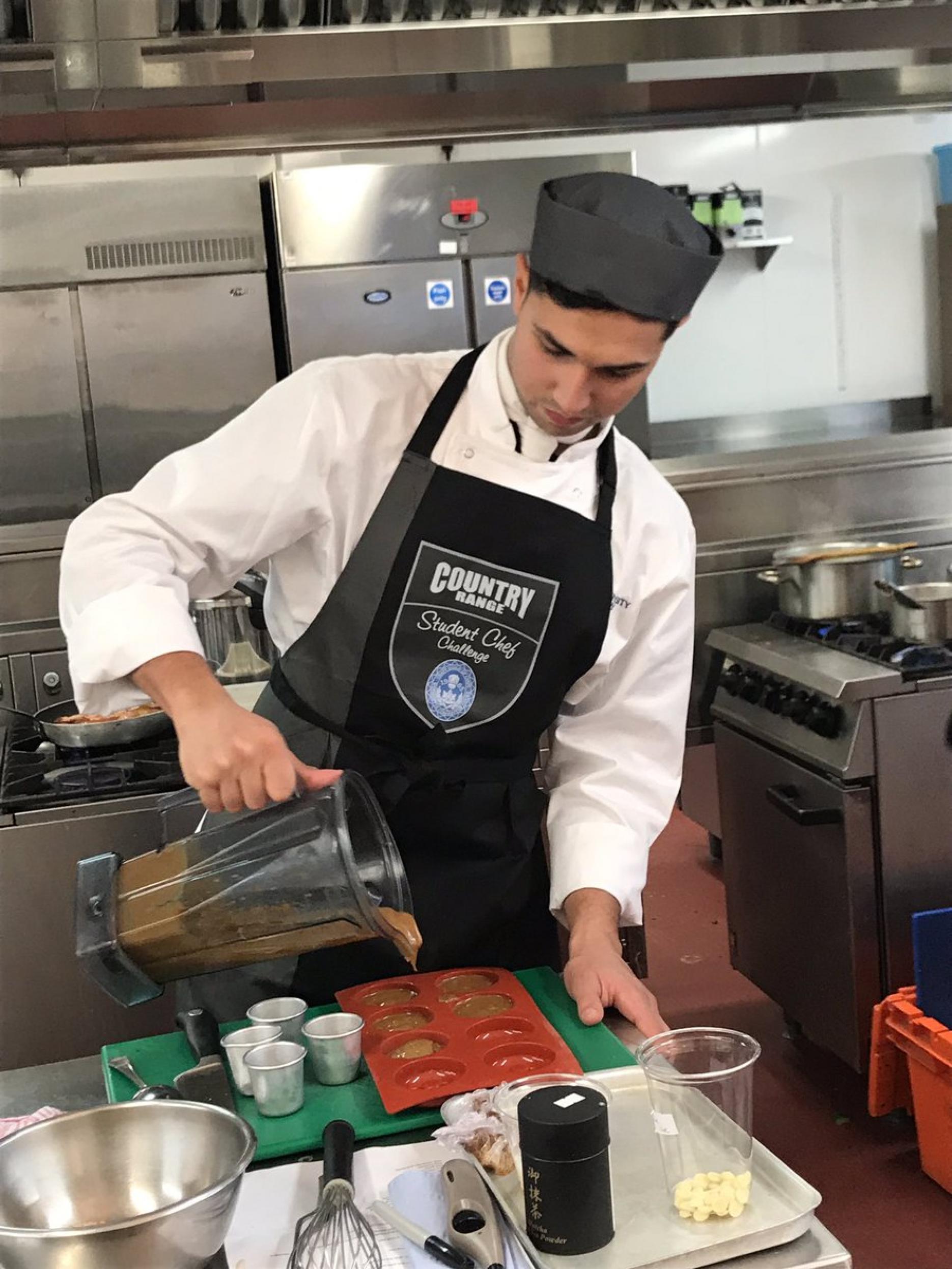 21st February 2019
Country Range announces Student Chef Challenge finalists
Foodservice company Country Range has revealed the eight college teams going through to the final of its 2018/19 Student Chef Challenge.
This includes:
Ayrshire College
Carlisle College
City of Glasgow College
Coventry College
Loughborough College
Newcastle College
South Eastern Regional College (SERC)
University of Derby
After impressing the Craft Guild of Chefs panel of judges during the two semi-final heats (Loughborough College, 1 February; City of Glasgow College, 7 February) the eight finalists will now go head-to-head at ScotHot, 13 March.
Craft Guild chairman of judges, Chris Basten, said: "A huge well done to the eight finalists and good luck to them all in the final stage at ScotHot.
"The quality of dishes presented by the students was sensational, showing real technique, creativity and attention to detail with every ingredient.
"If this is a sign of what is to come then I can't wait for the final."
With this year's theme focussing on the core skills and techniques studied on a second-year professional cookery course, judges said they are looking for knowledge of both classical cooking and more modern methods of the last 25 years.  
Competition organiser Emma Holden (Country Range) added: "The standard of cooking by the students was absolutely amazing, with the level of skills shown getting better with every Challenge. 
"This year's theme tests the students' knowledge of both classical and modern cooking and we definitely saw some fantastic creativity and flavours with their dishes.
"It's set up for a fantastic finale at ScotHot."
The winning team will be awarded a day's work experience placement at a Michelin-starred restaurant as well as a foodie tour of London, including Billingsgate Market where they learn how to fillet fish.