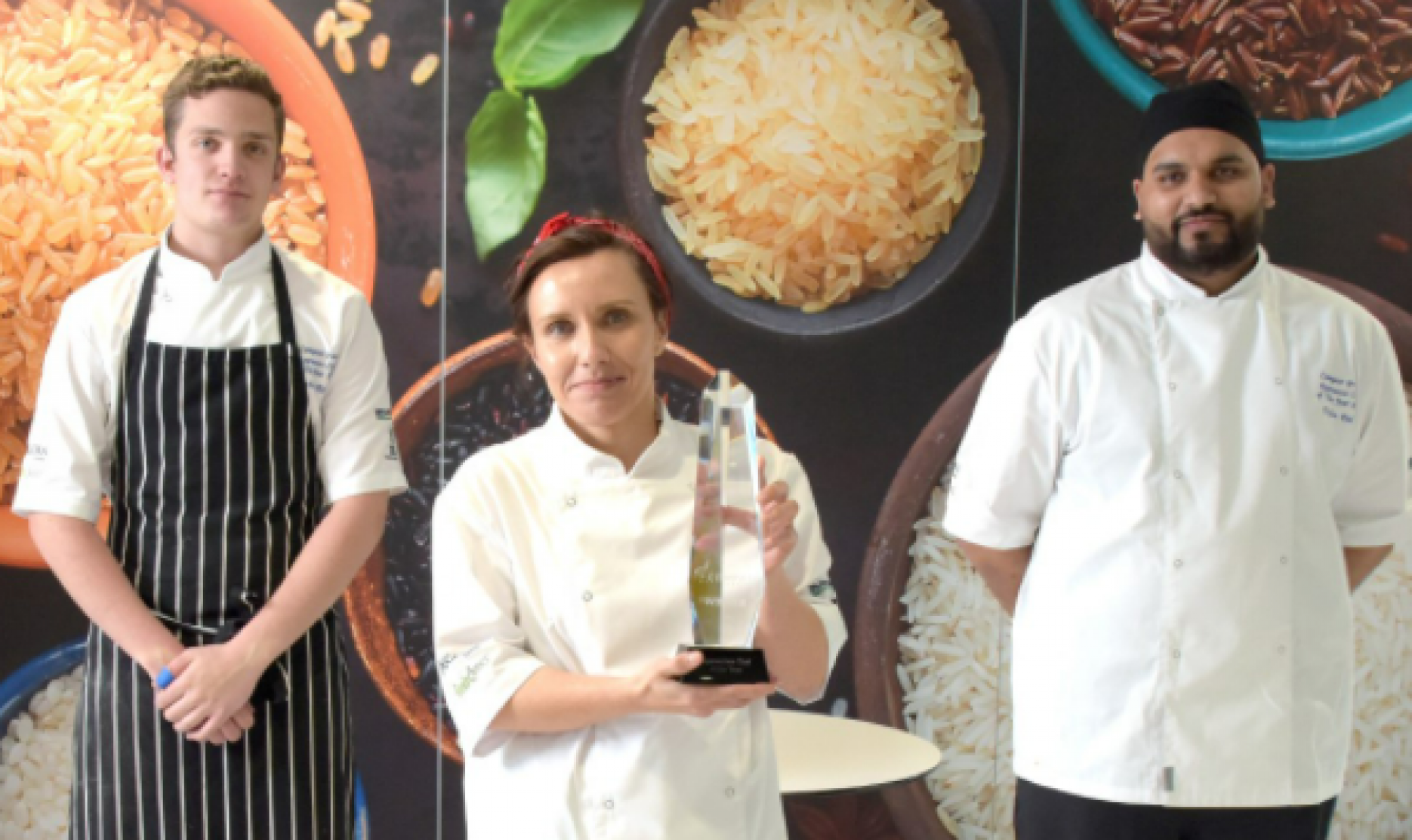 17th May 2021
Compass announces winner of Apprentice Chef of the Year competition
Compass Group UK and Ireland has announced that ESS Government Services apprentice chef Agnieszka Bernaciak won its annual Compass Apprentice Chef of the Year competition.
Six chefs from across the businesses competed in a final to win the title and the opportunity for their dish to be cooked at the annual Apprentice Chef of the Year VIP Dinner for Compass Executives later this month.
Each competitor had three hours to create three courses at the Compass HQ in Chertsey. Nathan Racey of Levy UK finished in second place and third place was awarded to Restaurant Associates' Dylan Patel.
Following the announcement that she had won, Bernaciak said: "I'm still in shock, but so happy with what I've achieved in this competition. I really didn't expect to win, so to be named as the winner was just amazing. I love creating beautiful plates of food, obviously taste is key, but after that, presentation is the most important thing for me."
Michelin-starred chef Marcus Wareing headed up the judging panel alongside culinary director Nick Vadis, Paul Mannering chef academy principle of HIT Training and Mark Belford chef academy vice principle of HIT Training.
Robin Mills, managing director of Compass Group UK, added: "This whole competition is a huge learning experience and I'd like to say a big well done to all our apprentice chefs who took part at every stage of the competition.
"Many years ago, I learned that these competitions are mainly about the learning and there is a chef family which is all about coaching, developing and sharing, and that's such a fantastic thing to see here. So, to hear how much our people have developed from the semi-final to the final, is what it's all about."