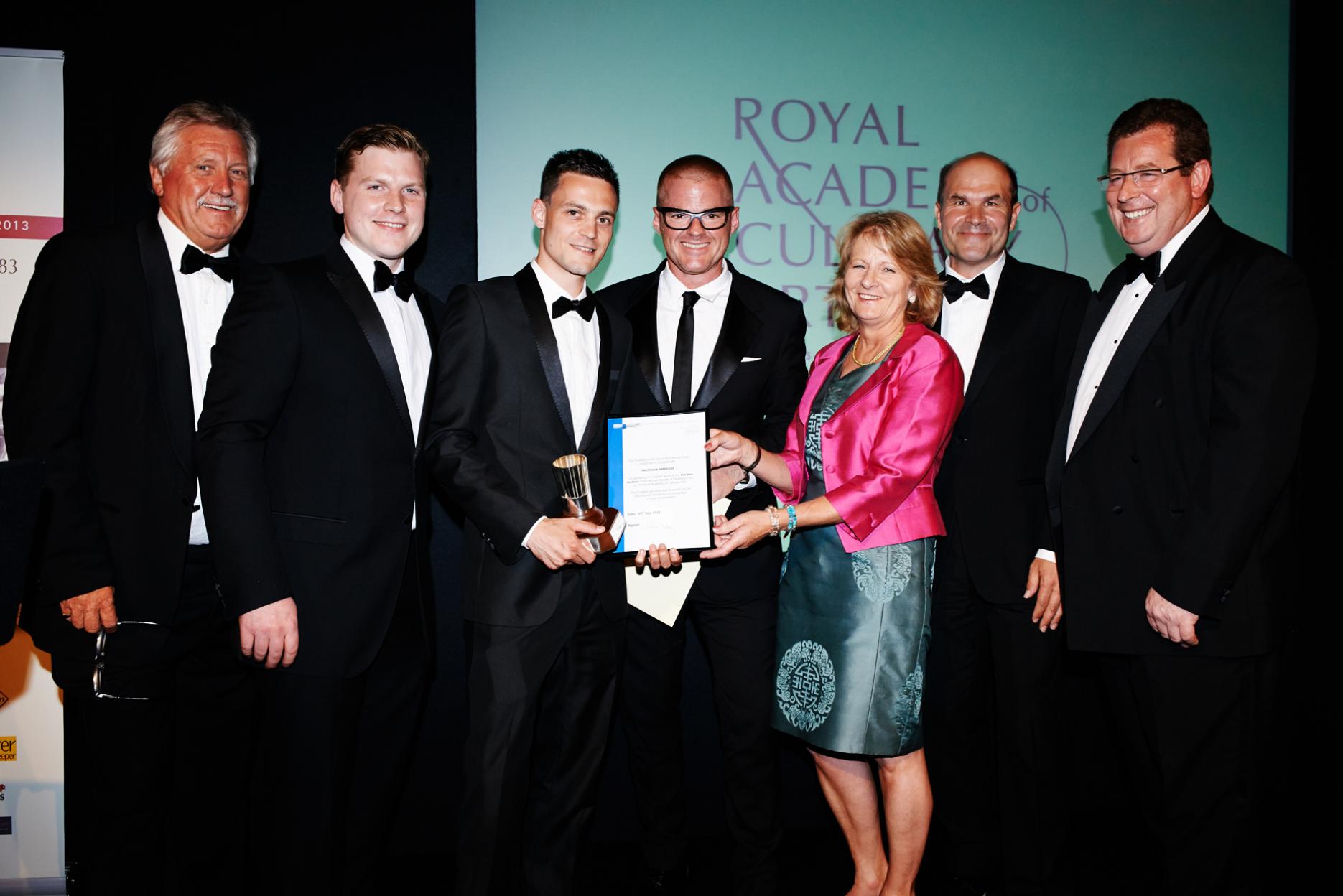 16th July 2013
Claridge's chef announced as final contender for the Young National Chef of the Year challenge
Claridge's demi chef de partie Matthew Ambrose will be taking up the remaining position in the final of the Craft Guild of Chefs Young National Chef of the Year competition.
This follows Ambrose being named as the Royal Academy of Culinary Arts Young Chef of the Year at the academy's Awards of Excellence gala dinner at the Royal Horseguards Hotel in London on July 15.
This year the format of the Young National Chef of the Year competition organised by the Craft Guild, in partnership with Unilever Food Solutions' brand Knorr and in association with Churchill and Lockhart Catering Equipment, changed.
It is still open to chefs aged 18-23, but instead of the Craft Guild selecting all the finalists, it chose four chefs to automatically go through to the final, while the remaining four places were fought for in a series of semi-finals with candidates made up of young chefs from industry-wide competitions.
The full line up now going forward to the grand final at the Restaurant Show on October 8 are:
Daniel Akrigg, Rogan & Company
Matthew Ambrose, Royal Academy of Culinary Arts
Ben Champkin, The Elephant Restaurant, Torquay
Ruth Hansom, Boundary Restaurant, London
Danny Hoang, Viajante, London
Louisa May Matthews, Eton College, Sodexo
David Alexander Squire, Danesfield House, Marlow
Rory Welch, Broad Chare Pub, Newcastle