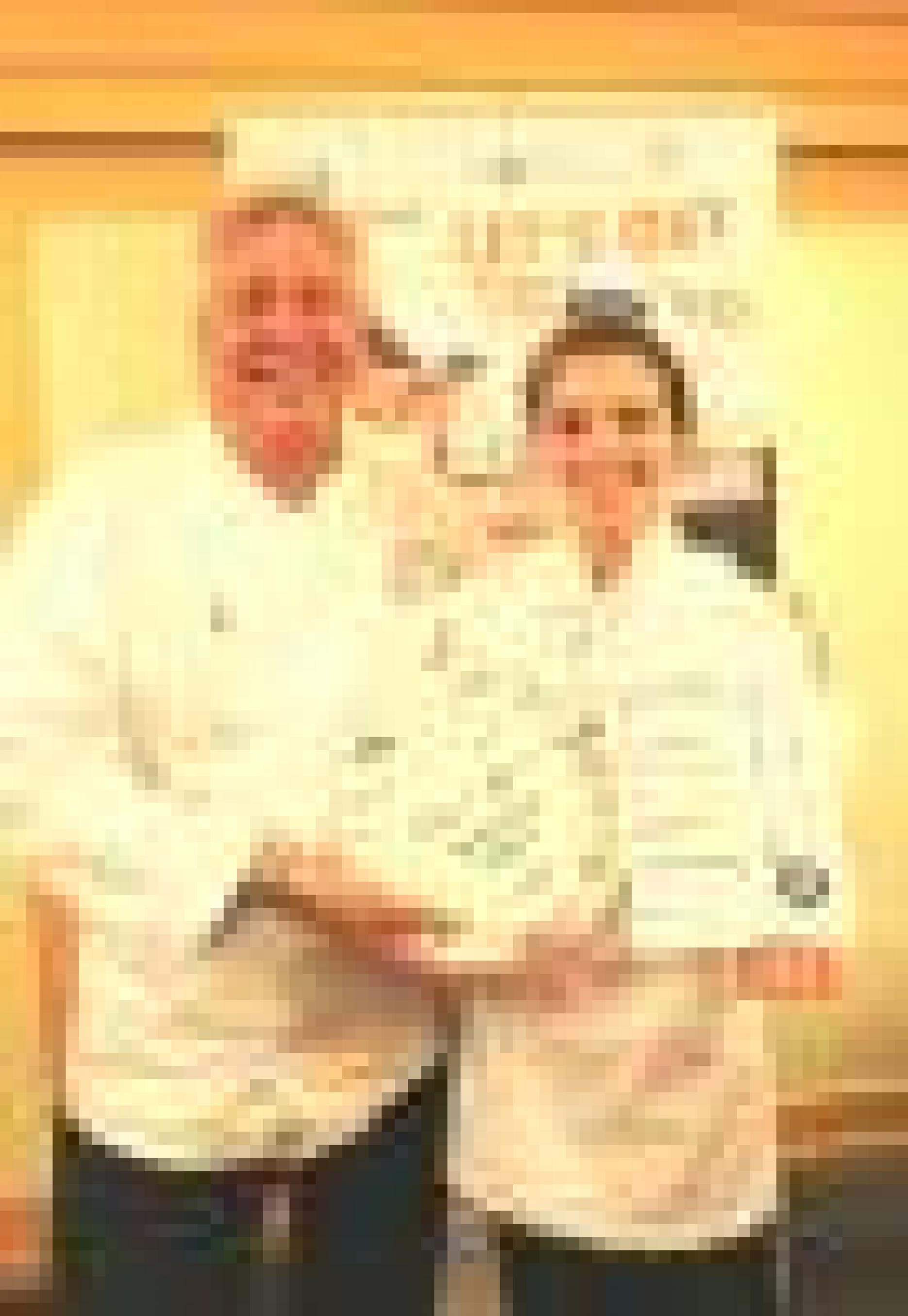 26th November 2013
Budding young chef Hayley Cancea announced as winner of the FutureChef challenge
Fourteen-year-old Hayley Cancea from The Deepings School in Peterborough beat off competition from 11 other aspiring young chefs at Westminster Kingsway College to win the coveted title of Springboard's FutureChef 2013.

The 12 finalists earned their place in the national final of the charity's annual cooking contest by working their way through local and regional heats held across the country and were selected from nearly 9,000 12-16 year old entrants.
The finalists had to prepare two restaurant-quality dishes from a selection of fresh ingredients in just two hours to impress the judges.
These eminent chef judges included Alain Roux, chef patron of the Waterside Inn; Adam Bennett, head chef from Simpsons, Birmingham; Joe Queen from Braehead Foods; and Mark Froydenlund, head chef at Marcus Wareing Restaurants.
Head judge was David Mulcahy, craft and food development director from Sodexo and vice president of the Craft Guild of Chefs.
Hosted by renowned chef and FutureChef chairman Brian Turner, Cancea was revealed as the winner because of her enthusiasm, skill and menu choice, which impressed the judges. It comprised Mediterranean style roulade of pork with a sage and onion beignet and a wild mushroom and spinach pithivier, and a dessert of dark chocolate bavarois, raspberry sorbet and pistachios.
Springboard chief executive Anne Pierce commented:  "Congratulations to all our hard-working, committed finalists – they have all been part of a great FutureChef. It really is amazing to see the quality of work by young chefs improve year on year; the talent we see as a result of the FutureChef programme is remarkable and Hayley is a true winner.
"To bring together Springboard's network of experienced chefs, FutureChef alumni and our hospitality partners in this way ensures that we as an industry continue to inspire young talent to learn about food and cooking, as well as gaining valuable experience about career opportunities in this great industry.''
Turner added: "We're very proud of what all those young people were able to achieve. FutureChef, as just one of Springboard's programmes, gives young people a real opportunity to give cooking a go.
"We are reaching more students every year, and they in turn are acquiring the vital life skill of learning about food and how to cook. We encourage even more teachers and parents to work with us next year to enhance young people's learning and development."
On hearing she was the winner, Cancea explained how proud and thankful she was to her mentor chef for the support during the contest. Her prize includes a behind the scenes visit to Ascot racecourse and working with top chefs at the venue, plus full hospitality at Ascot and a night stay in a top hotel for the winner and her family.
All the finalists and the winning school received prizes supplied by Springboard's sponsors and partners.

Applications for FutureChef 2014 are now open. For more information, visit www.futurechef.uk.net