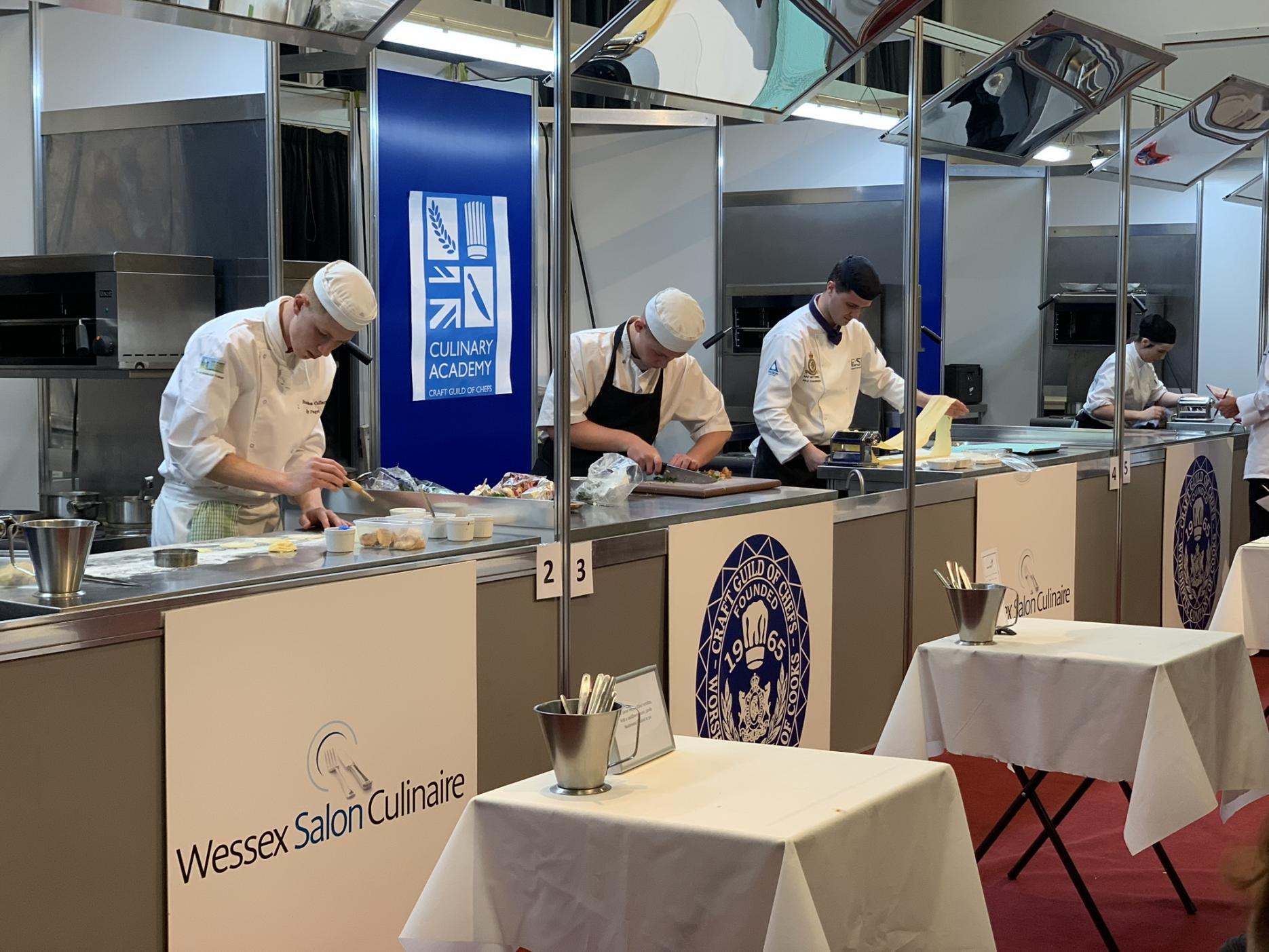 4th January 2022
British Student Culinary Championships (BSCC) reveals results
The British Student Culinary Championships (BSCC), which offer students a first taste of competition experience, announced the results.
The culinary competition took place on 26-27 October at Central Bedfordshire College. The BSCC had categories including fish filleting, war on waste, risotto, pasta, fine dining and the breakfast challenge.  
Andrew Green, Craft Guild of Chefs chief executive, commented: "It's fantastic to welcome back the British Student Culinary Championships, which is the largest student-based catering competition in the country.
"The Guild has always been at the forefront of developing and nurturing chef talent and this championship is an important step in that process for our young chefs."
The results were:
Fish Filleting
Bronze: Timur Dogan
Silver: Emily Simkins
Silver: Phil Maddison
Silver: Jake Cooper
Silver: Harry Bodner
Silver: Theo Bates
Silver: Owen Coe
Silver: Cassey Holland
Silver: Malik Gyueye
War on waste
Bronze: Destiny Kodheli
Silver: George Asan
Risotto 
Merit: Alycia Tomlinson
Merit: Malik Gyueye
Silver: Gary Salmon
Pasta
Merit: Callum Pilney
Bronze: Destiny Kodhelia
Bronze: Adrianan Padjas
Bronze: Jade Ledwick
Fine Dining
Breakfast Challenge
Bronze: Riley Lock
Silver: Malik Gueye
Awards will be made to the standard achieved. Where a standard is not reached, no award will be made. The standards include:
Gold Award - 90% or more
Silver Award - 75% or more
Bronze Award - 65% or more
Certificate of Merit - 55% or more
Competition director Steve Scuffell, added: "We know how much these competitions mean to students, and how much they can help in developing career opportunities, so I am delighted we are able to run the event this year."