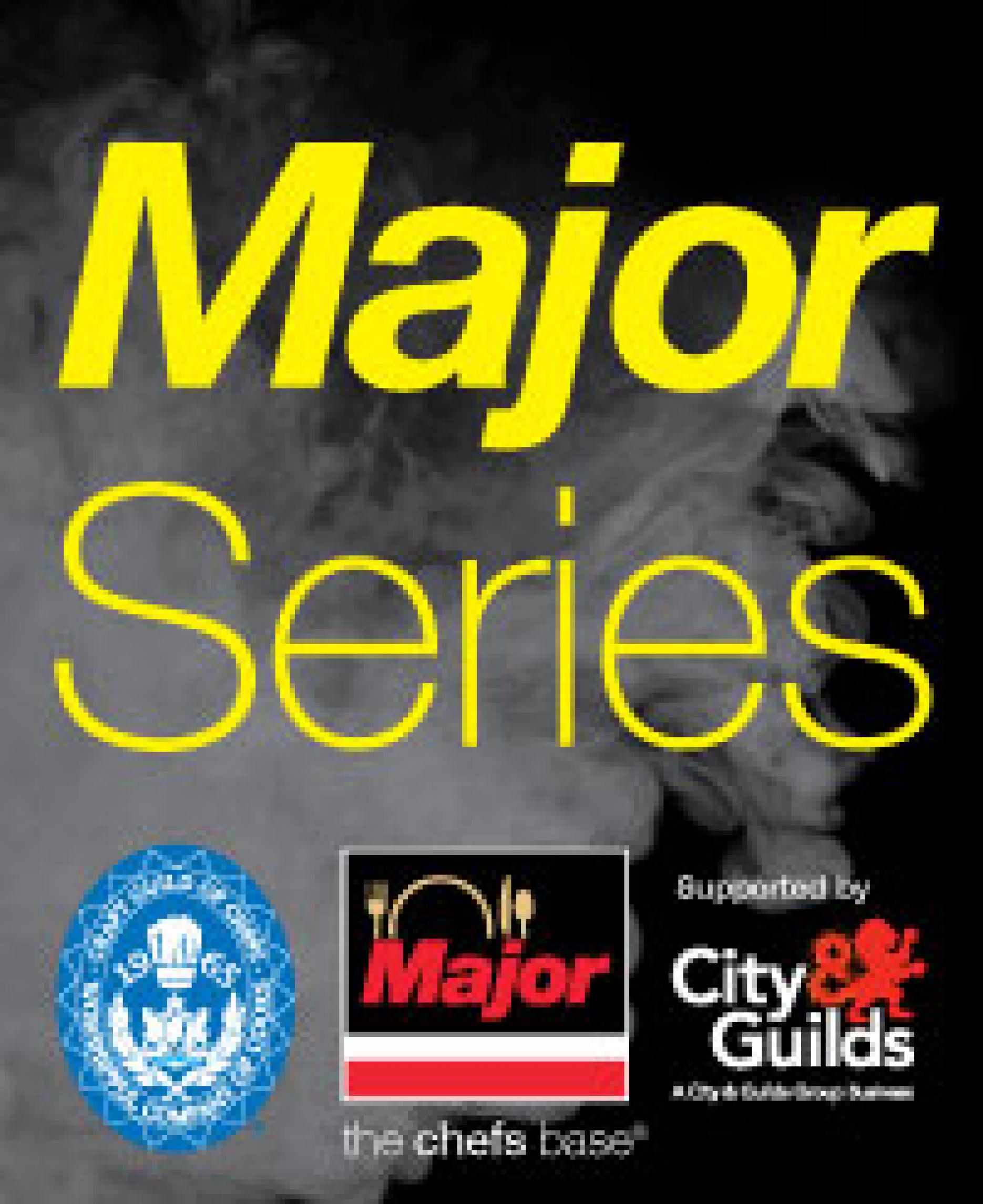 21st November 2018
2019 Major Series gets underway
Major International and the Craft Guild of Chefs' annual Major Series is one of the longest-running competitions for young chefs in the UK, and it's back even bigger and better for 2019.
As well as providing students of varying levels the chance to experience the competition arena first-hand, it develops new skills and builds their confidence in the kitchen.
Brand new for 2019, we are excited to announce that we have added a Skills Class, which tests contestants' plating techniques and workmanship in addition to their use of flavour and understanding of Major products.
It joins the ever-growing list of live, static and front-of-house classes that make up this tremendously exciting competition.
Managing director at Major International, David Bryant, commented: "Major Series is seen as one of the UK's premier young chef competitions and is a great way to encourage creativity and showcase your skills.
"The standard is improving each year and I'm always amazed by the innovative ways that students use Major products."
"We're incredibly lucky to have a team of fantastic colleges and hard working lecturers who welcome us back every year," Wayne Harris, chairman of judges for the Craft Guild of Chefs, added.
"It's an invaluable experience for the students and, with some exciting new opportunities coming in 2019, we can't wait to see what they bring to the table.
"Having witnessed and tasted some fantastic entries over the years, we can't wait to see what the future will bring so put yourself to the test and download an application form today".
Regional heats will take place at colleges across the country throughout the year, with the winners of each going on to compete for the Major Series trophy at either Hotelympia or The Foodservice Show.
To enter, please fill in the booking form attached and send back to The Craft Guild of Chefs.
More information is available attached and by emailing [email protected].