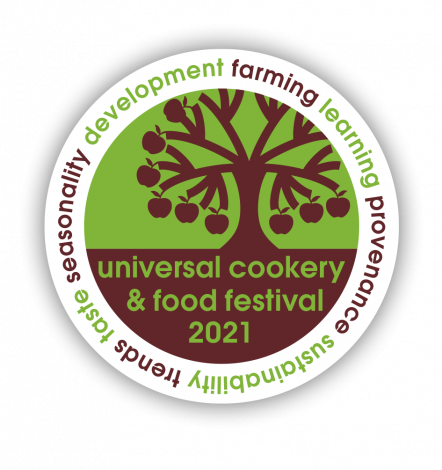 Universal Cookery & Food Festival
The Universal Cookery and Food Festival is heading to Mudwalls Farm (Warwickshire) on 14 September 2021.
This unique event gives chefs up and down the country the chance to get out of the kitchen and rub shoulders with farmers, foragers and growers as well as suppliers, industry insiders and, of course, other well-known chefs.
 
The event will feature:
On-trend topics and demos from an esteemed list of chefs and industry experts

Unique Orchard Walk which provides festival goers to have the opportunity to get up close and personal with Georges' collection of top British fruit trees and discover what it takes to nurture, breed and grow some of the finest seasonal fruit around

The farmers' market featuring a mix of national and local suppliers showcasing their products and produce

Ground Up Cookery Experience with Colin Wheeler-James and HIT Training, they will take you on a journey to discover the edible wild species that grow on and around Mudwalls Farm

Brassica Ramble experience to follow the journey Mudwalls Farm have through the growing year

A band & BBQ evening

And much much more!
Tickets for ucff 2021 are priced at £120 +VAT per person. The ticket price includes full access to the event, with refreshments, food, evening band and BBQ.
To book your place or to express interest in featuring your company at the event please visit www.cookeryandfoodfestival.co.uk or call 01293 854 403.