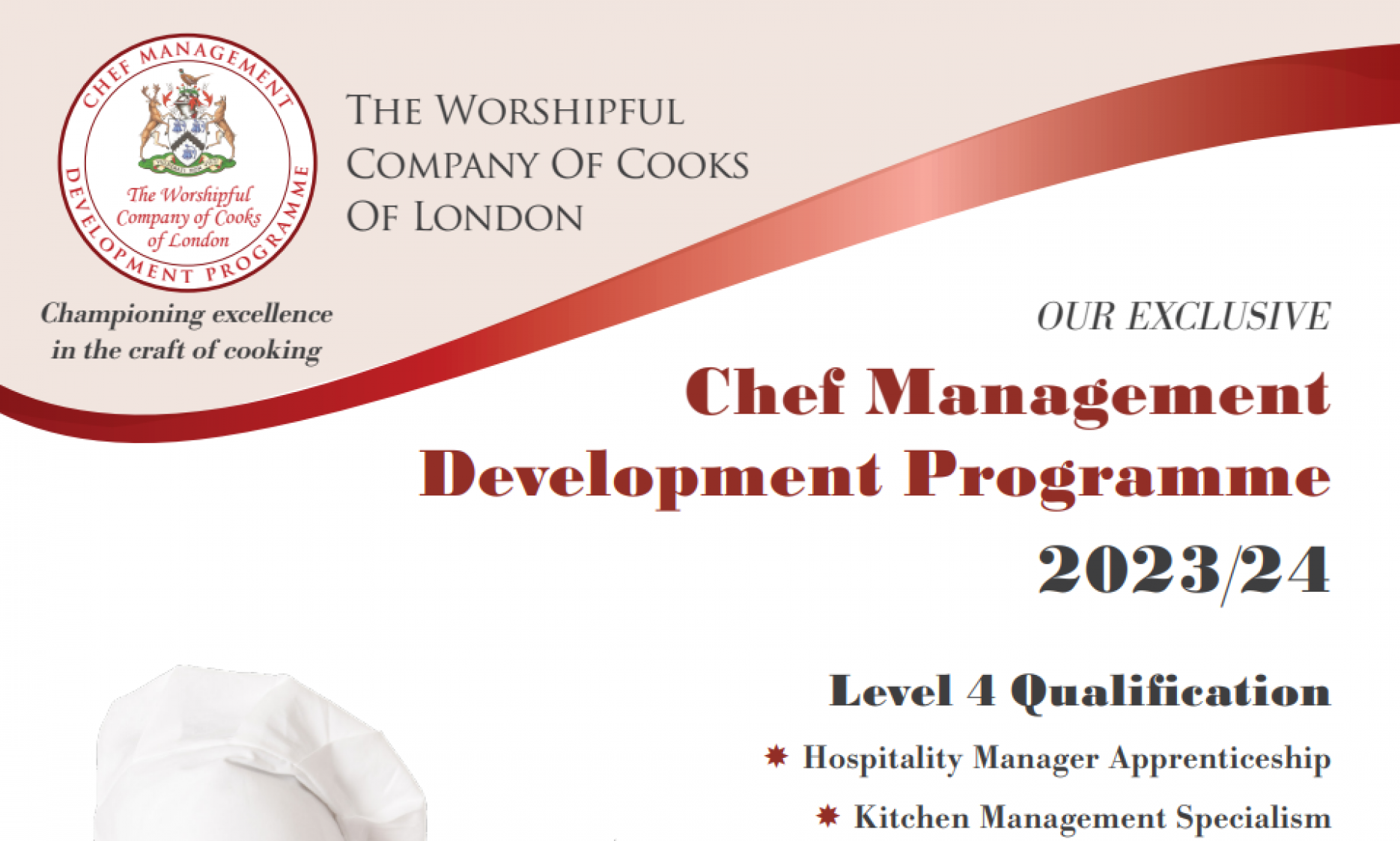 17th January 2023
Worshipful Company of Cooks creates chef management programme
The Worshipful Company of Cooks is repeating its Level 4 Chef Management Development programme for chefs across the industry.
For a duration of 18 months, participants will receive first class face to face tuition in a wide variety of topics including finance, marketing, business management and leadership. They will experience a range of prestigious establishments, develop their skills and confidence in networking and significant peer and social learning experiences.
They will also receive individual coaching and regular reviews and be required to complete a work-based business improvement project and build a portfolio of evidence of their development and progress.
On completion, participants will receive a Higher Level Hospitality Management Apprenticeship with Kitchen Management specialism at level 4 as well as a certificate of achievement from the Worshipful Company of Cooks of London. 
Phil Weston, sous chef at Downe House, said: "The apprenticeship programme has been a wonderful opportunity to interact with talented chefs and witness some extraordinary locations, whilst delving into areas of management that are alien to most of us that work in kitchens.
"It is an eye-opening and rewarding experience which lays a solid managerial foundation that can be taken forward into building a successful career in hospitality. It's been a real privilege being part of this course."
Participants must be:
Over 18
Have the right to reside and been resident in the UK for the last 3 years
Be in full time employment
Working in a kitchen, typically at experienced chef de partie, junior or senior sous-chef level
Be managing a team with at least 2 direct reports
Either have achieved, or be able to achieve, Maths and English at level 2 (Tuition and support can be provided)
All applications returned by Friday 17th February 2023 together with a current CV. Written confirmation of safe receipt will be sent immediately. If you are interested in applying, fill out the documents below.