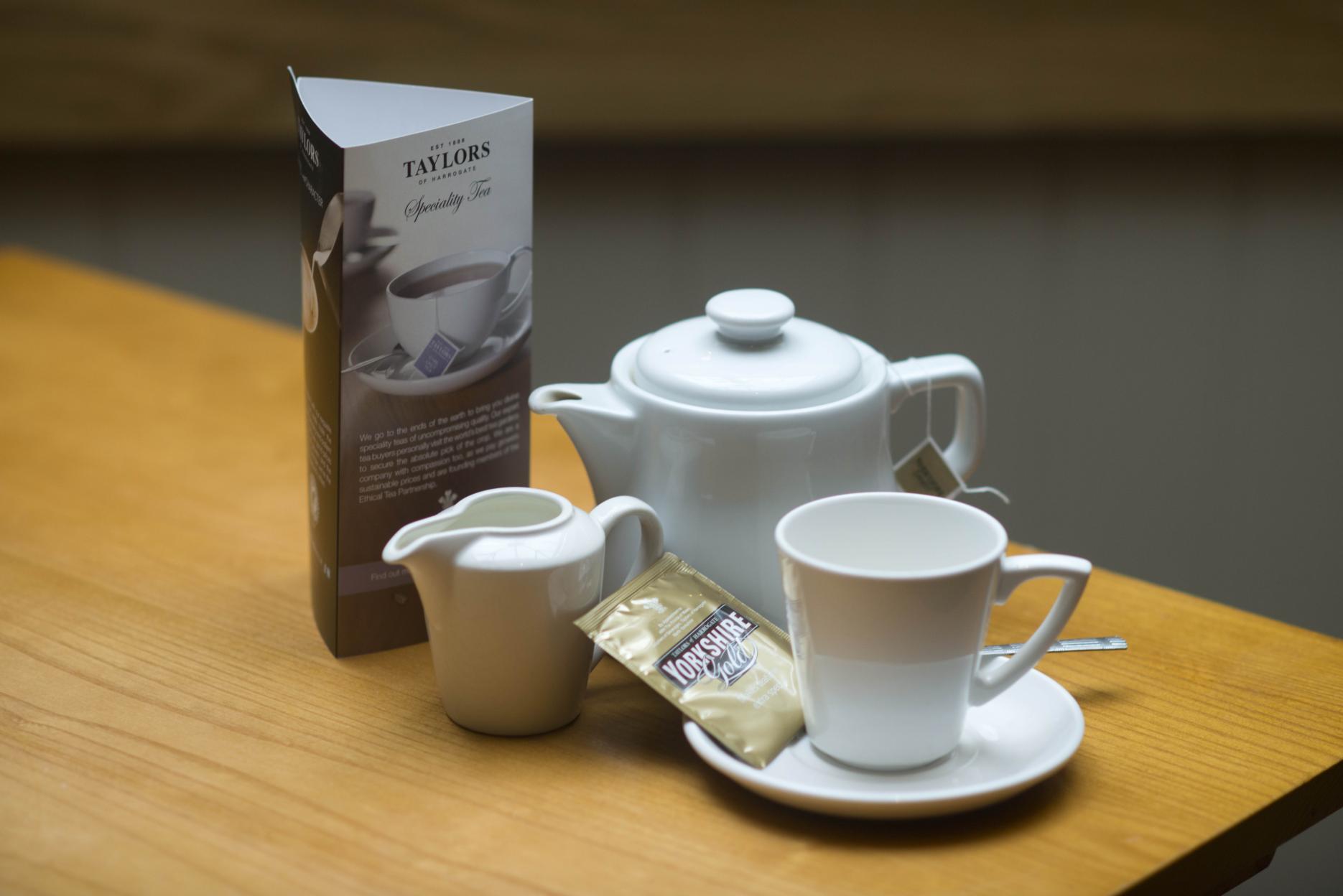 9th July 2013
Taylors of Harrogate sponsors Craft Guild of Chefs Winnie Myers Afternoon Tea Challenge 2013
Taylors of Harrogate has become the official tea sponsor for the 2013 Winnie Myers Afternoon Tea Challenge 2013.
The family-owned business is perfectly placed to be the tea sponsor as it has been supplying tea from the best tea gardens and estates since 1886. The company also supplies the award winning and world-renowned Yorkshire Tea brand.
Now in its third year, the competition organised by the Craft Guild of Chefs gives young chef/waiter teams aged up to 25 the chance to showcase their skills in creating the perfect afternoon tea. Teams are split into two categories – student chefs and working chefs and waiters – who will battle it out on Saturday, October 19, at Westminster Kingsway College (WKC).
Created as a tribute to the late Winnie Myers, a respected member of the Craft Guild's London division and former head chef at the House of Lords, the competition added a second ingredient to the brew last year – the Artur Voggenberger Open Cake Challenge – to commemorate the achievements of another veteran member. Voggenberger once worked at the Queen's royal appointed bakery, Floris in Soho, and later baked for state dinners at Buckingham Palace while working at Fortnum & Mason.
John Sutcliffe, out of home and convenience controller, said: "We're proud to put our name to the Winnie Myers Afternoon Tea Challenge. We love a proper brew and it is thrilling to see how the traditional afternoon tea has stormed back into the nation's affections – especially among the younger generation.
"Add in the renewed interest in baking that has been sparked by TV shows such as the Great British Bake Off and you can see why we are so excited to be supporting up and coming young chefs in a contest that encourages them to take pride in their tea offering."
The Winnie Myers challenge allows chefs two hours to prepare afternoon tea for three covers – including four traditional finger sandwiches and one more of the contestants' choice, a sweet or savoury pastry, a sweet scone and two cakes. Waiters are given one hour to set up the spread and one hour for service.
The Artur Voggenberger challenge encourages amateur bakers of any age to produce one large cake or six mini cakes, along with recipes.
Last year the Winnie Myers competition was won by WKC students Jack Cordery and Sarah Collins, while Eran Shina and Imran Khan from The Savoy won the industry prize. A raspberry layer cake with an intricate floral design won Emma Symonds of West Anglia College the open cake competition.
The deadline for entries is October 7 2013. For more information about both competitions, email [email protected]