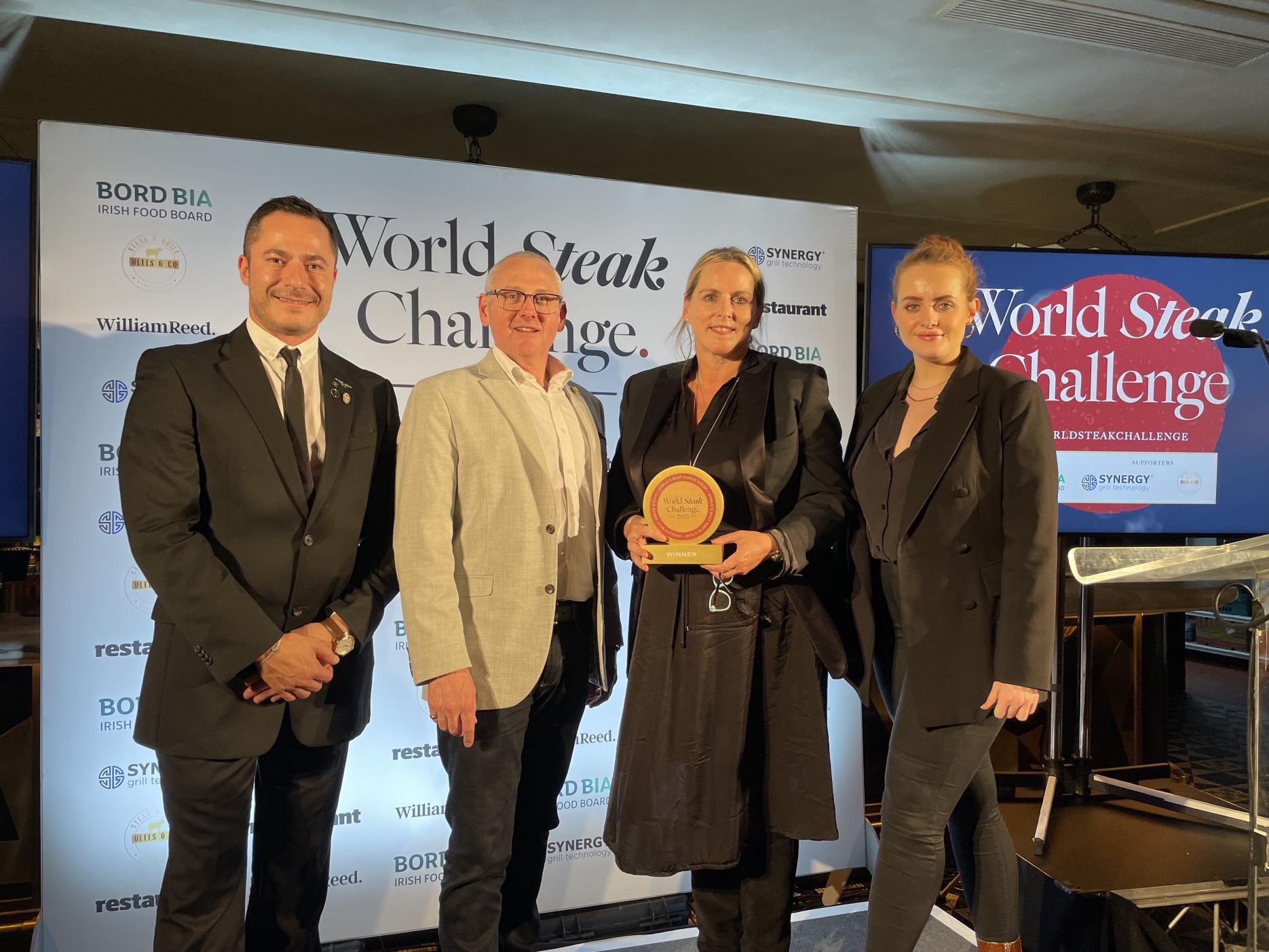 20th November 2023
New Zealand's Pure South Handpicked Beef crowned 'best grass-fed steak in world'
Alliance Group's Pure South Handpicked 55 Day Aged Beef scooped the 'best grass-fed steak in the world' at the World Steak Challenge Awards ceremony in London.
It also received a host of other accolades including the world's best ribeye steak, the standard ­­­­­gold medal for its ribeye and a silver for its fillet.
Following a selection process, each carcass is assessed and graded against a list of criteria that includes pH balance, fat colour and cover, marbling score and meat colour.  Artisan butchers then age and mature the meat to create a range of grass-fed steak that consistently delivers world-class tenderness, succulence and flavour profiles.
Helen Scott, regional general manager at the Alliance Group, said: "We're delighted to receive these globally recognised accolades. It was already a great honour to have won gold in the World Steak Challenge. But to have our steak judged, for its robust, zesty, buttery and creamy flavour, as the world's best grass-fed steak and world's best ribeye is outstanding. 
"Just over five years ago, Alliance's ambition to step up and become a world class grass-fed beef producer began. These awards are testament to everyone in the value chain's pursuit of excellence and our farmers hard work, day in, day out to raise the best grass-fed meat in the world."
The wins come following the UK-New Zealand Free Trade Agreement (FTA), which came into force in May of this year, removing tariffs on 97% of imported products and staging the removal of tariffs on beef and sheep meat imports, with no duties at all from 2038.