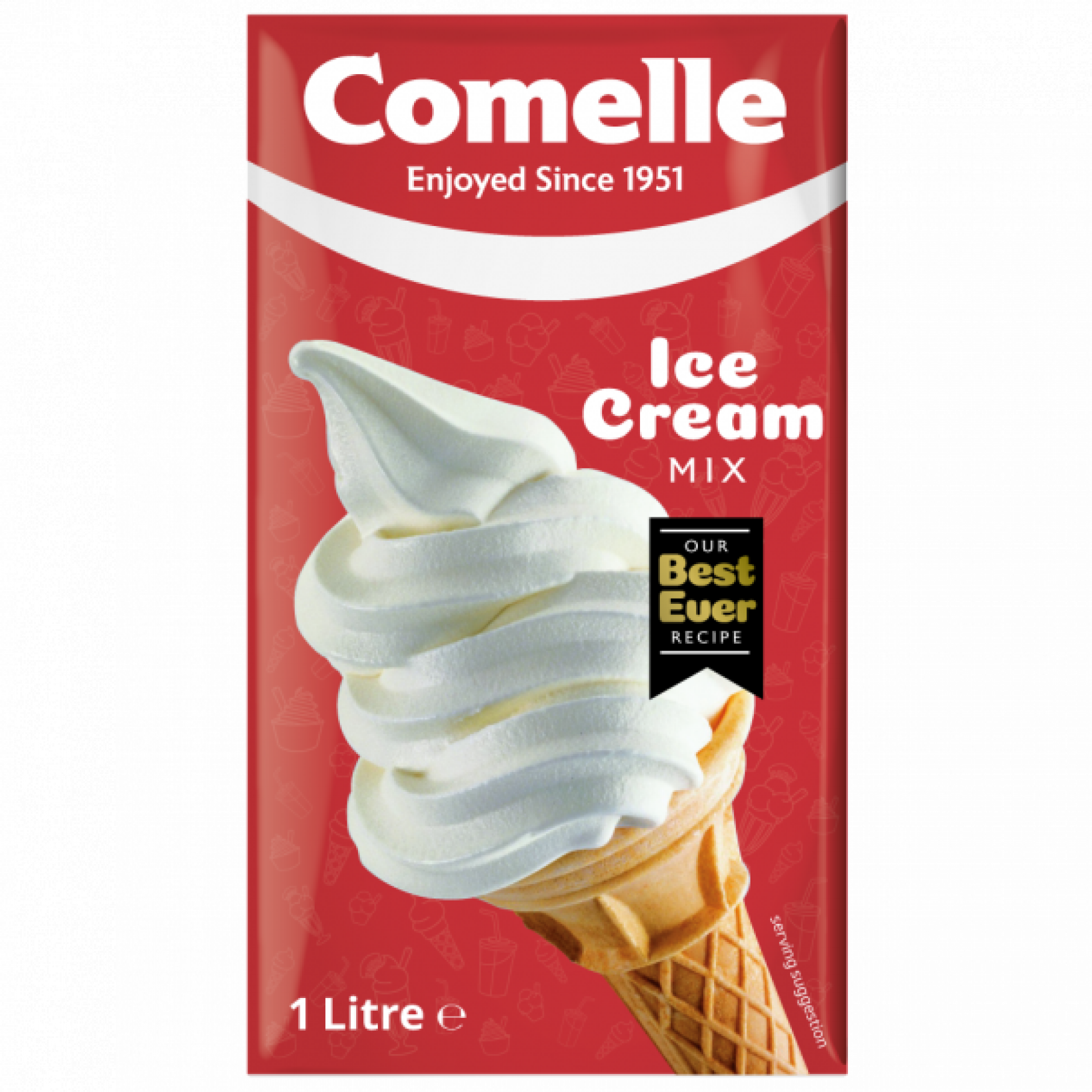 13th April 2021
Lakeland Dairies refreshes 'award winning' comelle ice cream mix
Lakeland Dairies, a 100% farm-owner dairy corporative, has launched its 'best ever recipe' for their comelle ice cream mix.
The comelle ice cream mix is made with skimmed milk from the pastures of the company's 3,200 family farms. The comelle ice cream mix and the thick shake mix in vanilla can be purchased from wholesalers.
According to independent research in October 2020 consumers agreed that the new mix was comelle's 'best ever recipe'. The reformulated mix has taken three years to craft, improving the flavour and lowering the sugar content.
Paul Chmielewski, head of marketing and international at Lakeland Dairies, commented: "We are delighted to launch our best ever recipe just in time to support UK hospitality as they start to ease gently out of lockdown.
"Demand for outdoor dining is set to rocket and our comelle can support operators to deliver a fantastic consumer experience with a great tasting ice cream or thick shake."