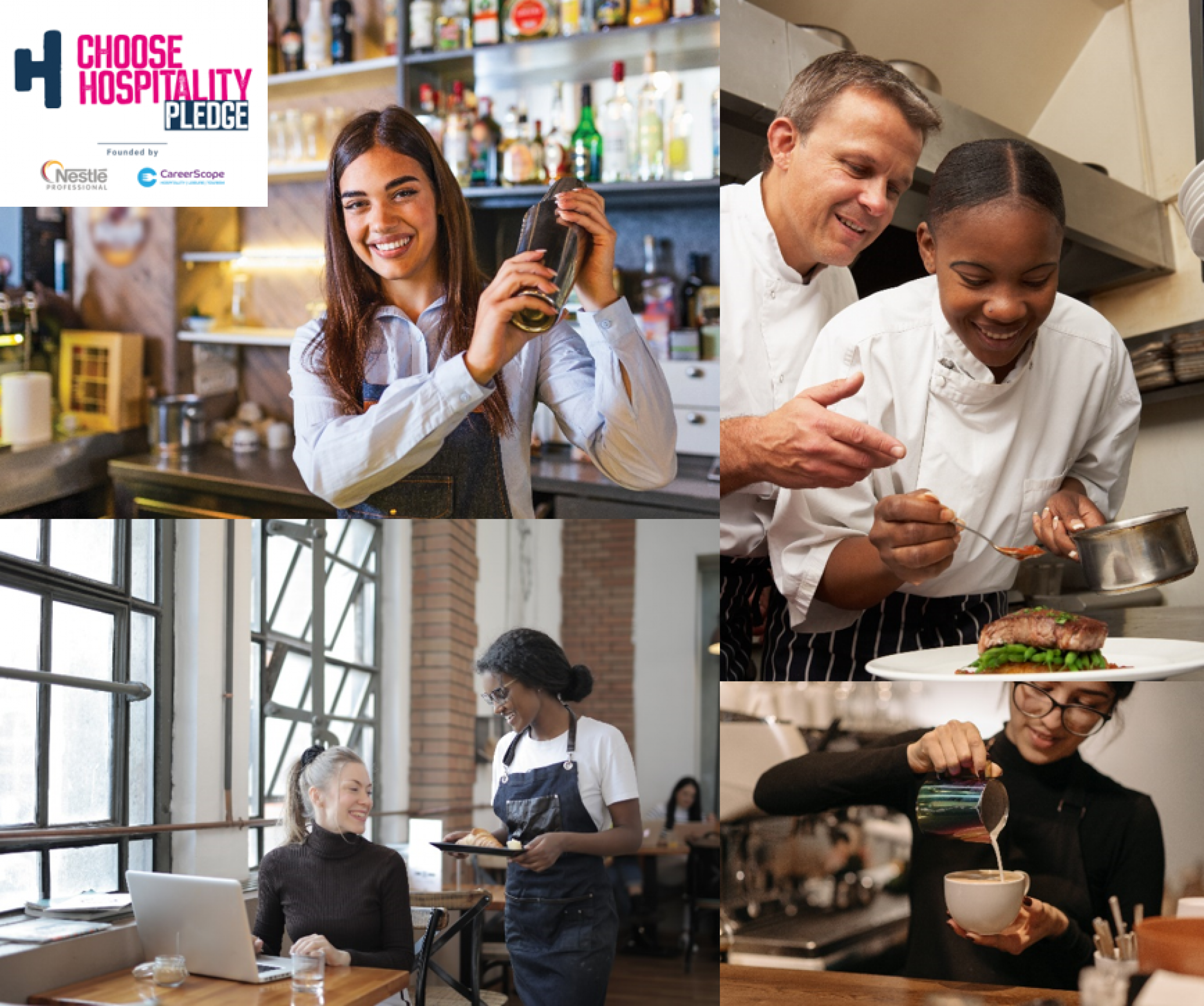 3rd November 2023
Industry unites to encourage young people to pursue hospitality careers
As part of the Choose Hospitality Pledge, industry leaders have united in a programme of autumn school visits designed to encourage more young people to consider a career in hospitality.
Compass, Elior, Sodexo and Nestlé Professional will join Kate Nicholls OBE, chief executive of UKHospitality, and Chris Gamm, chief executive of Springboard, visiting schools across the UK to help improve the perception of hospitality careers.
Katya Simmons, managing director of Nestlé Professional, said: "Hospitality businesses are more than twice as likely than other industries to experience challenges filling vacancies. To address this, we are leading an industry alliance urging hospitality ambassadors to step forward and promote the industry to young people.
"The pledge has been created by us with Choose Hospitality and Springboard CareerScope, and is garnering support from a growing number of hospitality and industry leaders. Together with our founding partners, we're galvanising the hospitality industry in the UK to unite and help tackle the recruitment challenge.
"We're calling on industry to sign up to the pledge as ambassadors and visit their local secondary schools. Ambassadors will be equipped with campaign toolkits and props to engage with schoolchildren and demonstrate the exciting opportunities that exist in our industry. Now is the time for people who have carved out a career in the industry to give something back."
The Choose Hospitality Pledge gives school leavers the opportunity to experience how 'dynamic, rewarding and exciting' the sector is as a career. It aims to reshape perceptions of the hospitality sector and ignite a passion for careers among young people.
Nicholls added: "As the third largest private sector employer in the UK, it's essential that we shine a light on the fantastic career opportunities that hospitality can provide, and education plays a key role in attracting the next generation of British talent.
"While only 10% of jobs in hospitality are currently recognised by the UK Government as skilled, our industry is filled with highly trained and motivated professionals, and more roles need to be recognised to ensure we continue to attract young workers to the hugely rewarding careers on offer and bring in the skills that we need."