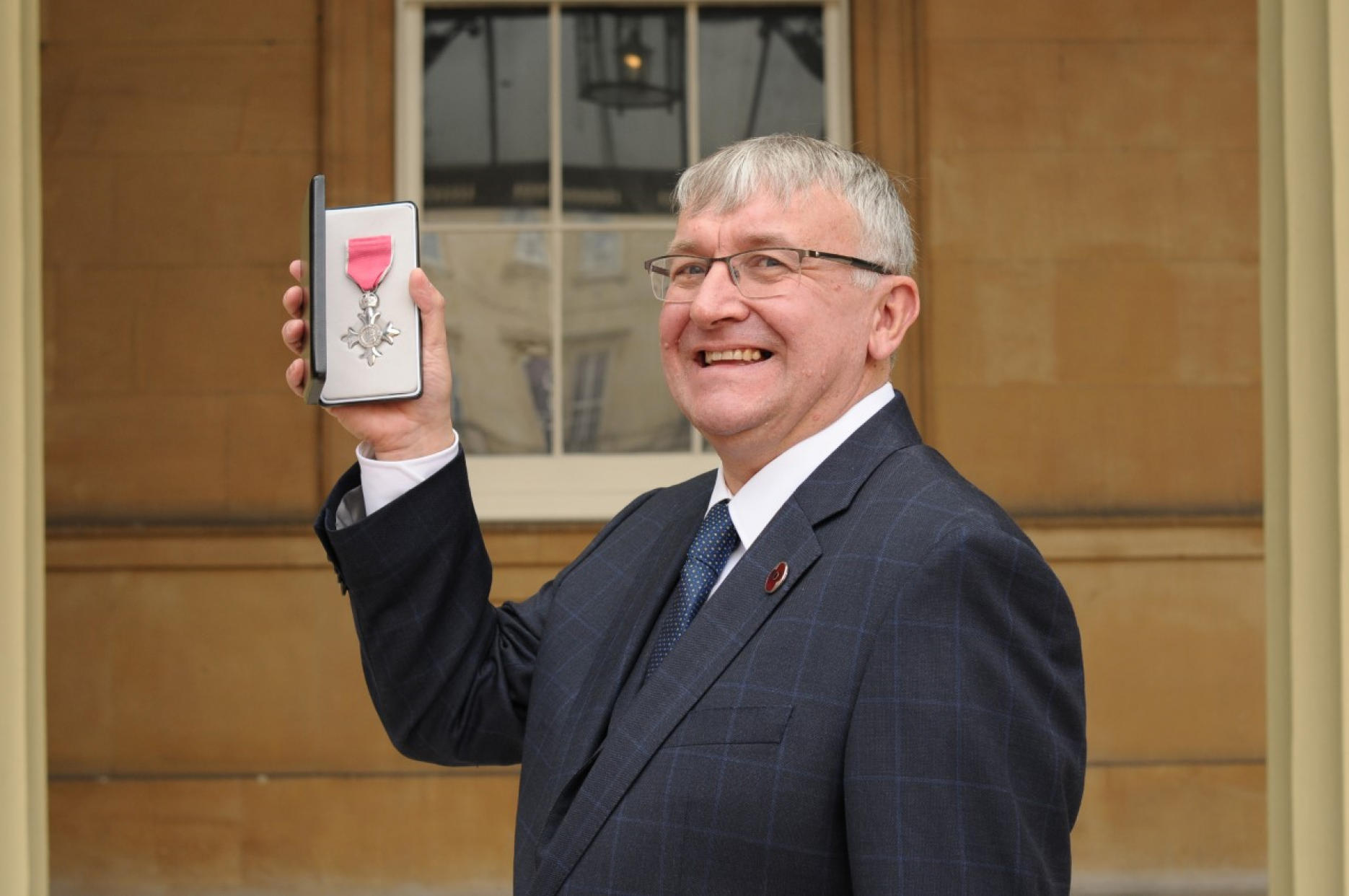 20th November 2019
David McKown receives MBE for services to hospitality training and catering
David McKown from The University of Sheffield and director of University Hospitality Seminars was presented with the MBE by The Prince of Wales at Buckingham Palace for services to hospitality training and catering.
An MBE is the latest achievement for McKown during his career in the hospitality training and education sector. In 1998, he created the Skills for Chefs Conference which takes place every summer at Sheffield University. In 2004, he received a Cost Sector Catering Award, now Public Sector Catering Awards, for the university/college sector.
McKown said: "It was an amazing day and humbling to meet other recipients at the investiture, many had done amazing charity work, outstanding sporting achievements and services to the armed forces."
In 2011, McKown became a director of University Hospitality Seminars Ltd., a company that designs, organises and delivers training for staff working in higher education institutions across the UK.
McKown created the annual national competition UK Young Restaurant Team of the Year, to help young people entering a career in the hospitality industry. David received a Catey Award for Education and Training in 2015. The Cateys are regarded as the industry Oscars.
He also became a director of College and University Business Officers in 2016 advising the board on the strategic development and implementation of training programmes for the sector. McKown is a Fellow of the Institute of Hospitality.