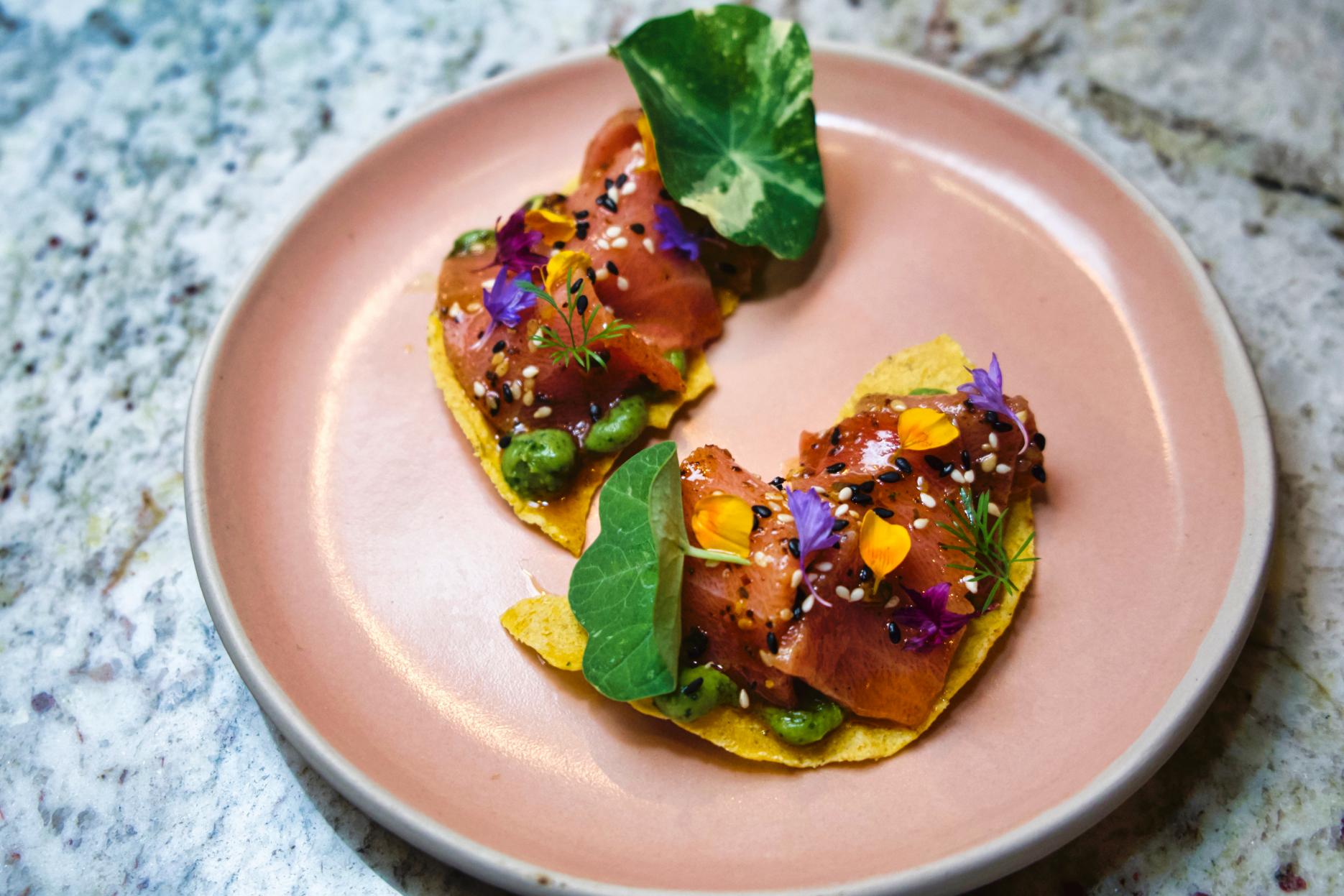 26th July 2022
Adriana Cavita launches Mexican Restaurant
Craft Guild member Kevin Byrne was among the first to try the new, authentic Mexican restaurant launched by Adriana Cavita- he shares his thoughts.
On June 23rd, last year, I attended a Craft Guild of Chefs lunch club event at the Dorchester Hotel in Park Lane. The executive chef, Mario Perera, invited several of the Guild members to visit the then current pop-up restaurant, on the roof of the hotel.
The hotel was hosting Adriana Cavita, a popular Mexican chef, who was producing an exciting menu, using fresh ingredients and following authentic Mexican recipes and methods. Adriana was inspired to cook by her grandmother, who had her own street food business selling tacos, quesadillas and other typical and local products.
After embarking on a career as a chef in some of the best international kitchens, including Pujol in Mexico and El Bulli in Spain, she then experienced some of the usual obstacles you find in getting a start-up restaurant up and running.
Now, though, Adriana has opened the eponymous Cavita in Wigmore Street, in the heart of London's West End, just a stone's throw from Selfridges. The restaurant is tastefully decorated in a relaxed, natural, Mexican-style, with a large, open-plan kitchen that is clearly visible wherever you sit.
Adriana herself stands at the pass, closely monitoring and checking every plate and platter en route to the guests, adding the necessary finishing touches and 'sprinkling' her magic.
The menu is small, but beautifully formed. It includes a raw bar section, appetisers, street food, sharing platters and a variety of side dishes and salads.
The emphasis appears to be on a small number of dishes that are freshly prepared and cooked to perfection. It is full of interesting flavours and textures.
Highlights of the menu for me included 'Chutoro Tostada' (tuna served with avocado, sesame seeds with ginger and soy vinaigrette), 'Smoked Beef Shin Quesabirria', (a cross between a taco and a quesadilla, which served with melted cheese together with a veal bone consommé for dipping), and the Baja Fish Tacos, (fried in a masa tempura batter, and then served with fermented cabbage and a chipotle salsa).
Another popular appetiser is the Pig's Head Tamale, served with salsa verde, charred collard greens and chicharron.
A delightful sharing dish for two covers was the Mole Verde, (wood-grilled, herb-fed chicken, served with coal-roasted green vegetables, herbs, pumpkin seeds and a vibrant green mole). All the sharing dishes are served with tortillas and rice.
A fresh, zingy, heirloom tomato, avocado and sesame macha salad complemented the smokey, herby chicken perfectly.
Desserts available that night were a 'Pan de Elote' (sweetcorn cake, served with honeycomb ice cream and cajeta, a Mexican caramel sauce), and classic 'Churros', served with chocolate and vanilla sauce.
Service throughout was prompt, friendly and efficient, and the staff were happy to explain the menu and recommend different dishes that would go well with each other.
In conclusion, the Cavita experience proved most enjoyable. The food, which was flavoured, spiced and seasoned 'just right', was presented with strong visual impact by attentive staff in a busy restaurant with a great buzz and bags of atmosphere.
As far as I am concerned it comes highly recommended. The restaurant was fully booked the night I was there and Cavita is experiencing a high demand for seats.
Only dinner service is currently available, but lunch bookings will soon be on air, once Adriana has secured and trained the right staff. A downstairs Mescal bar, with a dedicated street food menu is in the pipeline and will open 'shortly'.