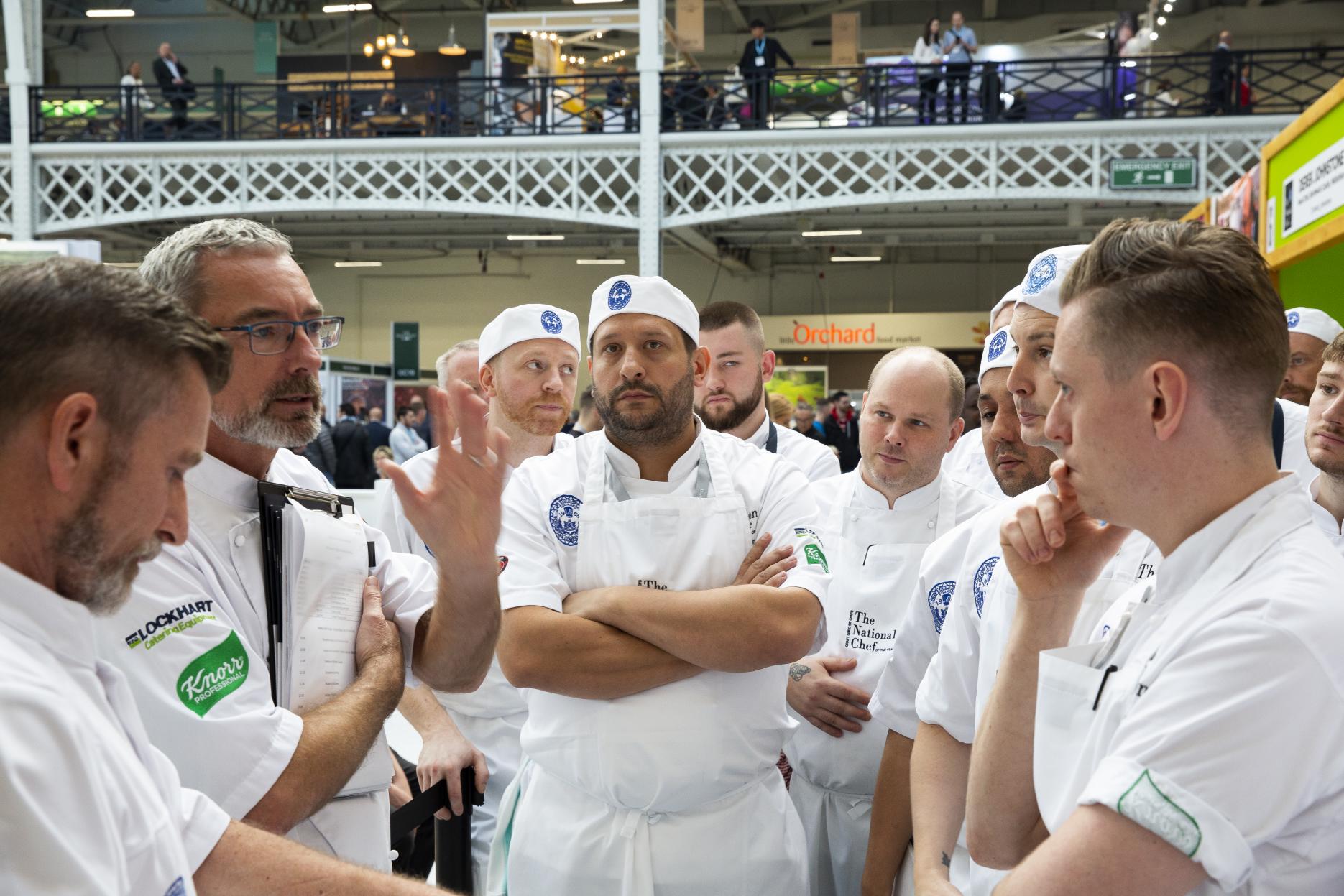 16th March 2020
Steve Groves reflects on NCOTY experience
The Craft Guild of Chefs 2020 National Chef of the Year (NCOTY) champion Steve Groves has reflected on his experience, as the 2021 competition remains open for entries.
Chefs who want to compete should register for a National Chef of the Year account at: www.nationalchefoftheyear.co.uk to receive the full brief. The new chair of judges for this year's competition is Paul Ainsworth. 
Chefs have until 3 April 2020 to submit their final entry and a shortlist of 40 candidates will be revealed on 15 May 2020. 
Groves, reflecting on his NCOTY experience, said: "I think the experience of the competition has been fantastic I think. All the way through from getting the dishes together initially for the paper entry, then getting into the semi-finals cooking in Le Cordon Bleu with some fantastic chefs around you and the judging panel for that was incredible also.
"Getting to the final was obviously fantastic and felt like an achievement in itself and then the list of judges is second to none once you get there.  If you're going to be judged you want to be judged by the best people possible." 
In the 2020 NCOTY final Groves served a menu of red mullet, shellfish mousse and bouillabaisse sauce, followed by a main course of suckling pig, Jerusalem artichokes, quince, hazelnut and trompettes with Calvados Baba, honey poached pears and creme fraiche chantilly for dessert. 
The National Chef of the Year is open to chefs who are 26-years-old or older as of 29 September 2020. Competitors can come from all areas of the hospitality business including hotels, restaurants, pubs, contract caterers and the public sector.