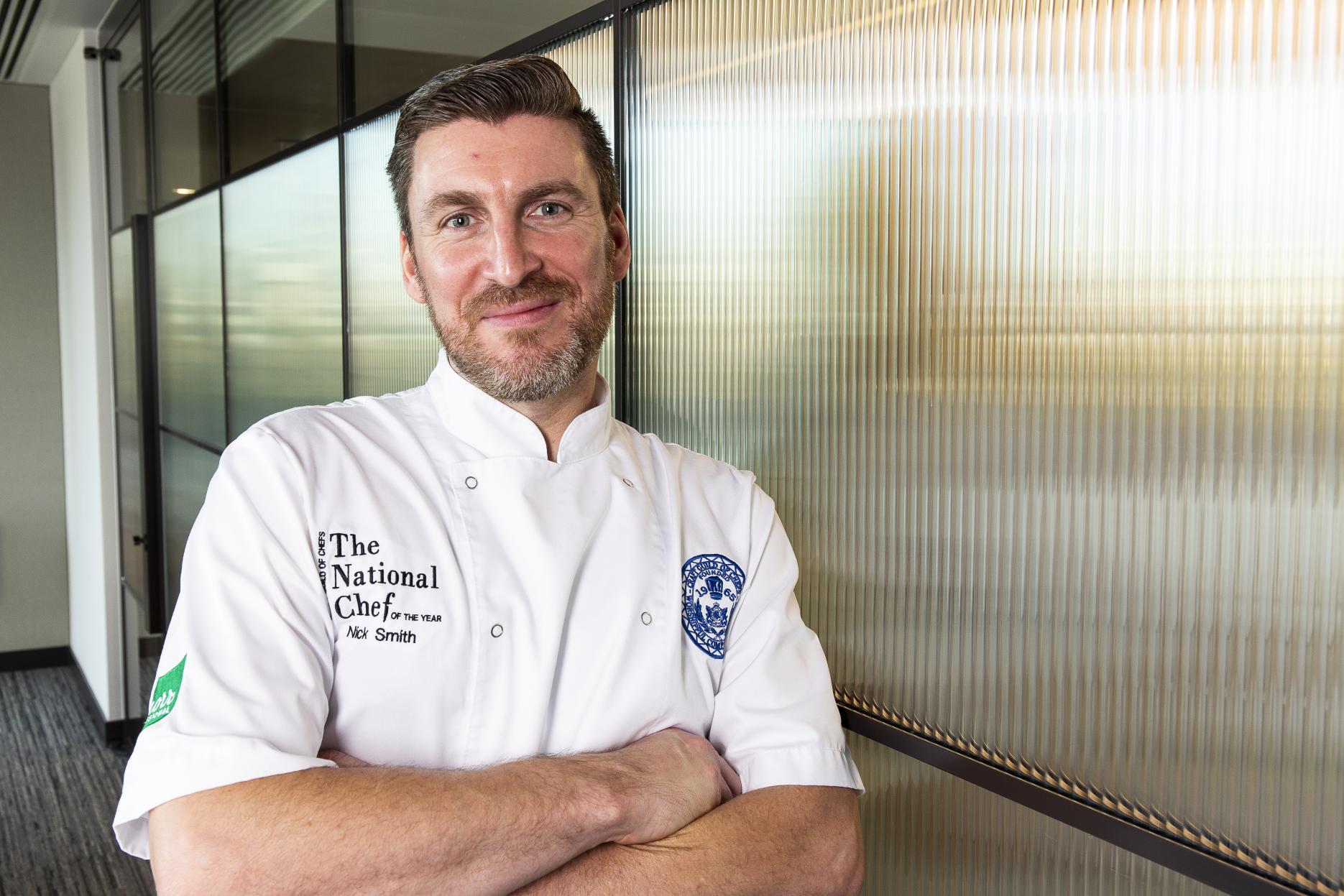 19th July 2021
National Chef of the Year competition narrows field to 33
The Craft Guild of Chefs has announced the names of 33 chefs who have been chosen by judges to go through to next stage of The National Chef of the Year competition.
For the next round, these 33 will be invited to present a small signature dish of their choice via video which should reflect this year's NCOTY competition focus on sustainability and food heroes.
The ten chefs who will then compete in the final will be announced on August 13th.
Chair of judges and Michelin star restaurateur Paul Ainsworth said the chefs have been asked to 'sum up their pandemic year of 2020-2021 in two to three bites'.
"Judges will be looking for a dish which reflects each chef's personality and tells a story. Dishes may be a personal or family memory or a reflection of the wider industry that has had an impact on an individual. It could explore a style of cuisine, a nostalgic dish, a recipe that reflects heritage or the use of hero ingredients that a chef is passionate about.
"All the judges were really impressed with the standard of entries we received this year. This is still a challenging time for chefs with staff shortages, restrictions and isolation, but you could see the thought and effort that had gone into each of their menus.
"To enter such a tough competition in these circumstances shows ambition and a true determination to succeed. With the list of chefs, we have in this round, I know it's going to be an incredible top ten."
Vice President of the Craft Guild of Chefs and organiser of the competition, David Mulcahy, added: "We had chefs such as Phil Howard, Alyn Williams and Russell Bateman joining Paul in judging this first stage and every one of the panel commented about the standard of entry this year.
"The resilience of these chefs is something to be truly celebrated and it shows that when times are hard you can still achieve incredible things when you set your mind to it. We have been so determined and proud to keep this competition going throughout the pandemic and have a thrilling final in-store later this year."
NCOTY is run in partnership with Knorr and supported by CCS, Churchill, Rational UK and Le Cordon Bleu.
After impressing the panel of judges with their three-course menus, which tell their personal story of the pandemic, the following chefs have made it through to round two:
•    Elliot Hill, head chef, Panoramic 34
•    Christopher Niven, executive chef, Marine North Berwick
•    Ben Boeynaems, executive chef, The Beaumont Hotel
•    Jack Shaw, head chef, Lexington Catering/Savills 
•    Marc Billings, head chef of Prestwold Hall and Hall Barns at Prestwold     
•    Adam Smith, sous chef, Gravetye Manor
•    Cleverson Cordeiro, head chef, Frog by Adam Handling 
•    Stefan Sewell, head chef, Training RAF
•    Ross Brown, chef de partie, BaxterStorey 
•    David Davey-Smith, SNCO Head Chef RAF Wittering    
•    Russell    Plowman, senior sous chef, Restaurant Andrew Fairlie
•    Thomas Swaby, head chef, Inverlochy Castle
•    Marcin    Pomierny, head chef, The Maids Head Hotel
•    Billy Frost, head chef, The Tower Hotel
•    Andy Wright, sous chef, Falcon Pub - Brunning and Price
•    Steven    Halligan, chef patron,    1 Charles Lane - Restaurant Metamorphica (Currently under construction)
•    Andonis Paraskevas, freelance chef, self-employed
•    Neal Harding, RAF chef instructor (Cpl), Royal Air Force
•    Gary Townsend, head chef, One Devonshire Gardens
•    Grahame Wickham, Sgt, Combined Services Culinary Arts Team
•    Arbinder Dugal, owner, Arbinder's at Home
•    Iain Gourlay, head chef, Cringletie House Hotel 
•    David Duverger, teaching chef, Le Cordon Bleu
•    Lee Parsons, chef /owner, The Parsons Table Restaurant Ltd
•    David Millar, development chef, Six by Nico
•    Jainulabedi Shaikh, head chef, The Ivy Collection
•    Jomon    Kuriakose, chef de cuisine / acting executive chef, The Lalit London
•    Thomas Price, head chef, The Marlborough Pub and Restaurant with rooms
•    Tim Zekki, chef patron, Duende
•    Martin Lee, head chef, Hartwell House Hotel
•    Matt Ramsdale, head chef, The Chester Grosvenor
•    James Burton, senior sous chef, The Garisson
•    Tristan Downes, head chef, Brunswick House