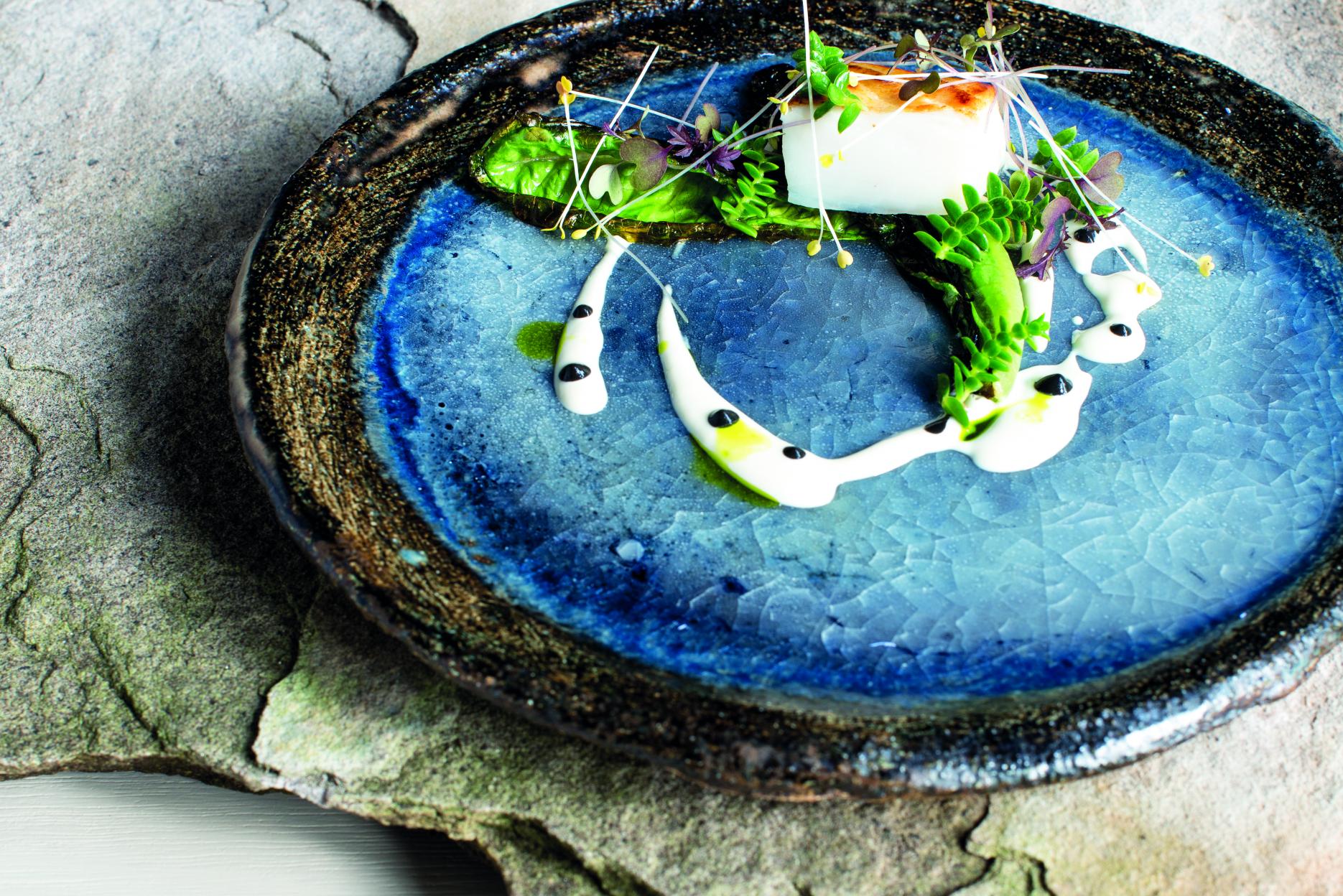 14th June 2018
Line caught halibut, oyster dressing, caviar, charred lettuce, dittander
By Kevin Tickle, head chef at Forest Side (Grasmere)
Serves 2
250g halibut loin
4 oysters
40g egg whites (2 egg whites)
Salt
Lemon juice
50g dittander (rocket will do as a replacement)
200ml sunflower oil
Butter
1 Little Gem lettuce (or similar)
10 sandwort tips
Caviar
Salad shoots to garnish (spicy ones if possible)
Preparation method
Skin, trim and portion the halibut.
Shuck the oysters, remove all of the shell and grit, reserve the juices. Emulsify the oyster meat with the egg white with a hand blender until thick. Pass and add the reserved juices until saucing consistency is achieved. Finish with a little salt and lemon juice.
Blend the dittander with the oil in a food processor until it reaches 60 degrees, pass through muslin and cool instantly in the fridge.
Season and cook the halibut in a non-stick frying pan with oil, start off quite hot then pull to the side and gently finish with foamy butter. Char the lettuce in a hot pan with a little oil until the edges start to crisp up, the stalk should remain juicy and crunchy. Cook the sandwort in a butter emulsion for 10 seconds to gently heat through.
To serve:
Spoon the oyster dressing onto a warm plate, add the charred lettuce, halibut and sandwort.
Next, spoon on the caviar, use sparingly as it is quite salty.
Sprinkle the salad shoots over the top and drizzle the dittander dressing over everything.